It's not a secret  that in custom software development there often appear restrictions on the customer's site. They can be about the budget, technologies, particular aspects of the functionality realisation… This is why sometimes it feels so good to forget custom development for awhile and realize something for our own precious self. And just recently we have had a chance to do it!
Everything began (like every other project development) with the issue that this very project was aimed to solve. Our issue was related to booking of meeting rooms, or, to be more  precise, to the fact that, searching for a place for an urgent call, brain-storm minute or important internal talk, the employees typically tried to burst into the room where a call or a meeting was already being held.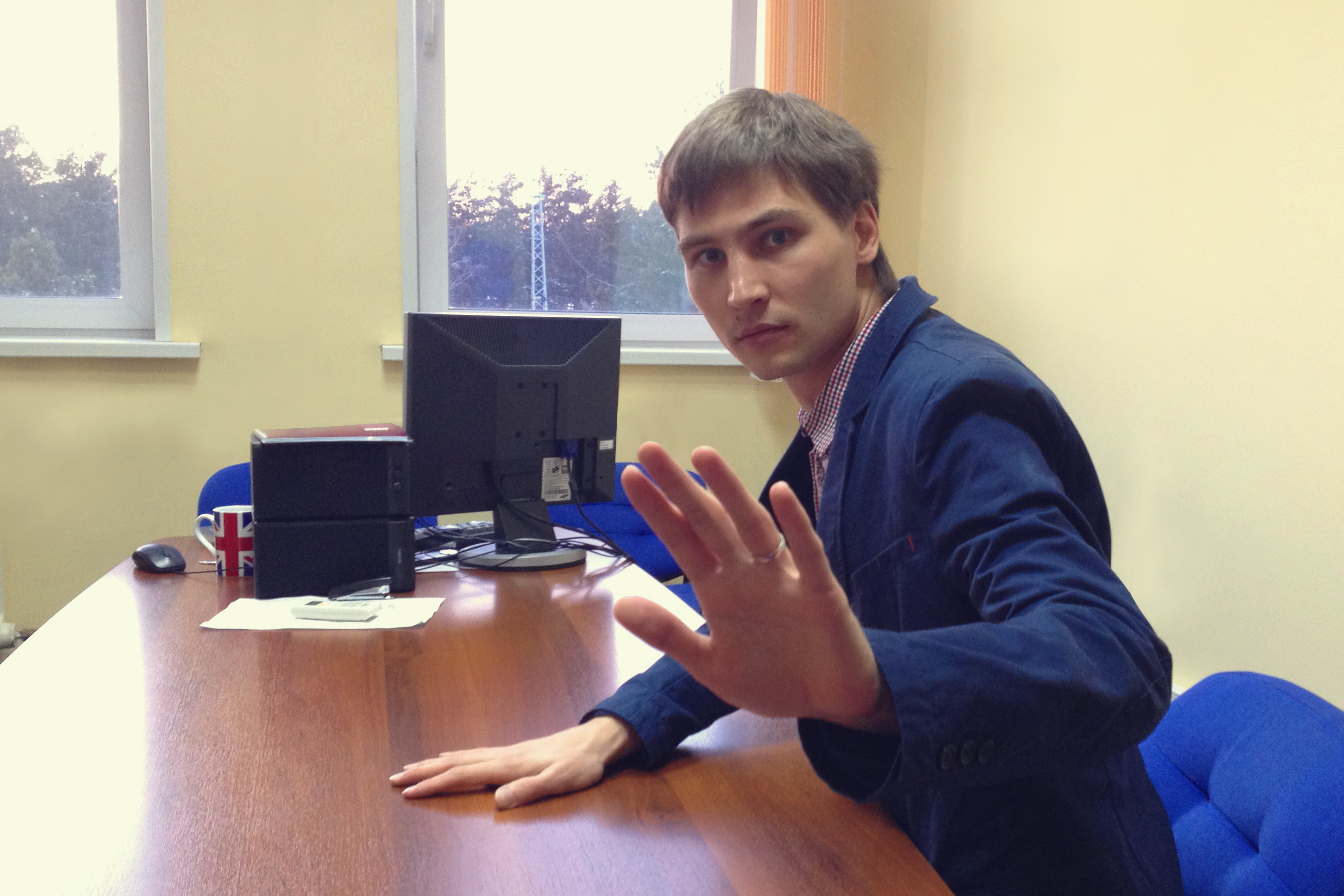 The solution was found in the form of a tablet application on Android. Launched on tablets that are attached to the walls near the meeting rooms, it presents information about the current room state (free/occupied) as well as the list of all meetings for this day, indicating also their participants and duration. The system allows to assign the tablets to rooms or unassign them, look through the room calender for the day, fix meetings and invite collegues to them. Another comfortable possibility - instant room booking with one tap on the screen.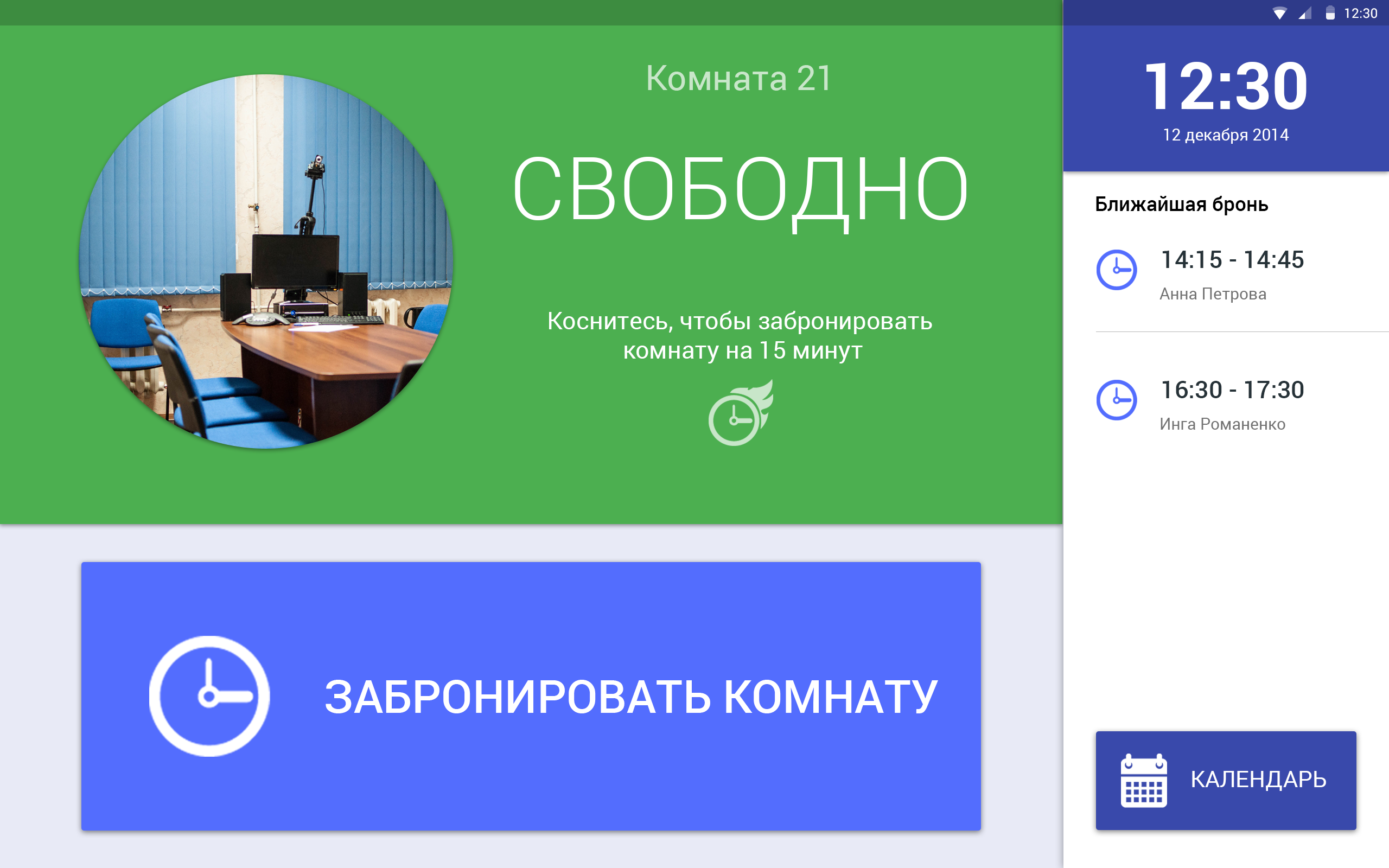 Even as we were searching for already existing solutions for our issue, we understood, that everyone who tried to solve such tasks encountered problems of integration with Microsoft Outlook. We shared the same fate: by integration it turned out that outlook reacts too slowly, and the modification of the room status was displayed on the tablet by far not immediately. The solution was found in implementation of a "layer" between the outlook and our system. The layer stores the latest data about the room statuses, serving as an original cash that works in two ways and allows to process information much more quickly. Besides, we decided to develop a possibility to change the room status to "free", if the meeting ends earlier than expected (which naturally nobody did in outlook).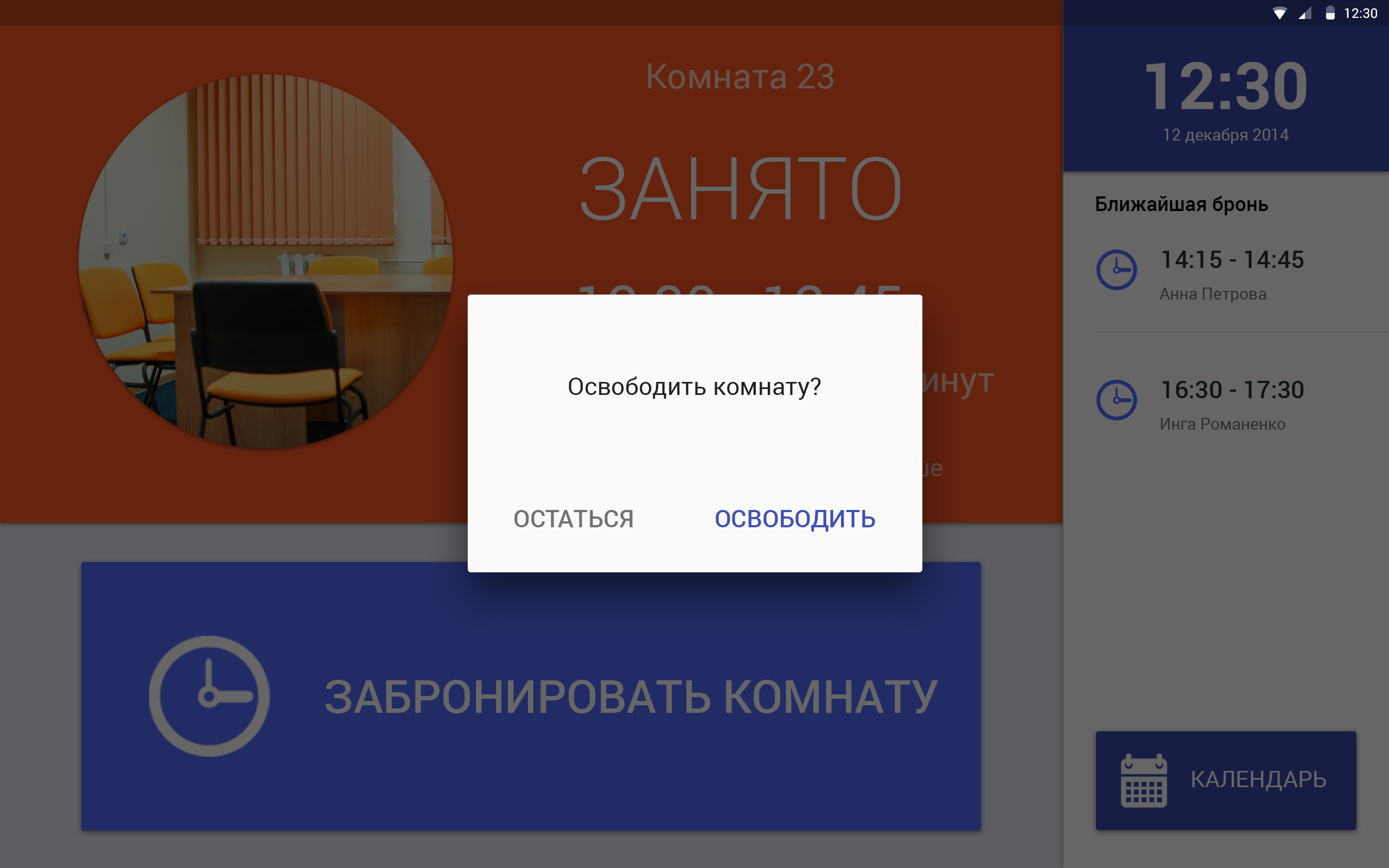 The work on the application was effectuated in several stages: at first a trial version for one meeting room was launched, then the tablets with already improved application appeared near the other rooms. Despite the fact that before the project launch there were some doubts about its relevance,  in practice the application proved itself to good effect: many managers in Noveo register that intruders peek in to the meetings remarkably more rarely now. Which means that the goal is acheaved! :)
And even if the project may be not as complex and rich in functionality as the systems that we develop for our customers, it is so good to develop something useful for ourselves and our collegues and see this tool used every day!