Modern technologies obviously simplify communication, but personal contact is still irreplaceable. That is why our guys quite regularly go on business trips to Paris, or Norway, or Latvia - to discuss onsite all moments that aren't clear, to see the customer's business-processes in work, to get closer to each other after all, so that afterwards the work fares smoothly and comfortably even over a distance.
The customers mostly prefer to invite Noveo representants to their own office - too many cold-snowy stereotypes about Siberia walk across Europe. We get the most frequent visits from our long-time Danish partner - he isn't scared by such myths, since they have a similar climate =) But this autumn three French teams went over to see us, bravely facing out distances, frost and snow. And of course we were glad to offer our guests from abroad the famous Siberian hospitality!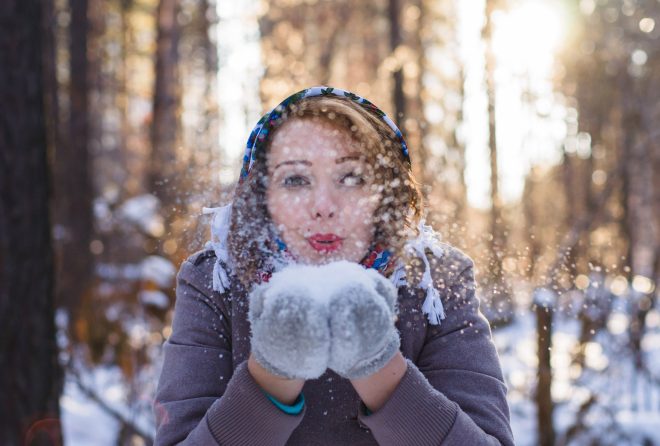 Decathlon team consisting of 2 French and one Italian became pioneers:). Decathlon is an international company, selling sport equipment all around Europe. In cooperation with Noveo the company started a new project OnCoach - an application for sportsmen and people leading an active life, processing data from a specialized bracelet - activity tracker. The clients wanted to meet the team personally at the early stage, explain their vision of the project, work through the unclear moments of the specification. The French team and Noveo team held several collective workshops, sometimes adding SDK developers from France via Skype. During these workshops both teams had the chance to discuss everything they planned to. "We specified and occasionally even reworked some complex and unconventional requirements, figured how to avoid pitfalls working with the bracelet-tracker of the customer. Business-processes of the customer became much clearer for us, which significantly clarifies the understanding of the whole project", - reflects on the results of the partners' visit Elena, project manager on Noveo side.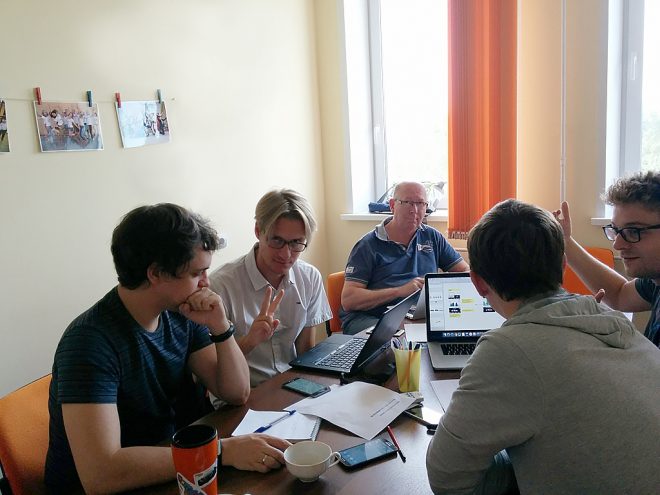 The guys spent in Novosibirsk only a couple of days. They arrived in the evening of a working day, tired after a long flight and unforeseen delays, but were still pleased to drive through Akademgorodok. Our guests embraced the special atmosphere and indescribable charm of the Academic Town, visiting its main attractions: science and technology park, Novosibirsk State University, a mouse knitting a string of DNA, and a pond with ducks.
After that 2 days of concentrated work, meetings and discussions followed, but our clients proved themselves not only as high professionals, but also as excellent story-tellers: during business dinner they told as lots of stories about their trips, among which there were some really exotic ones about surviving in a forest with Canadian Indians or dinner with a fish that remained alive and continued swimming in the tank after a part of its filet had been cut.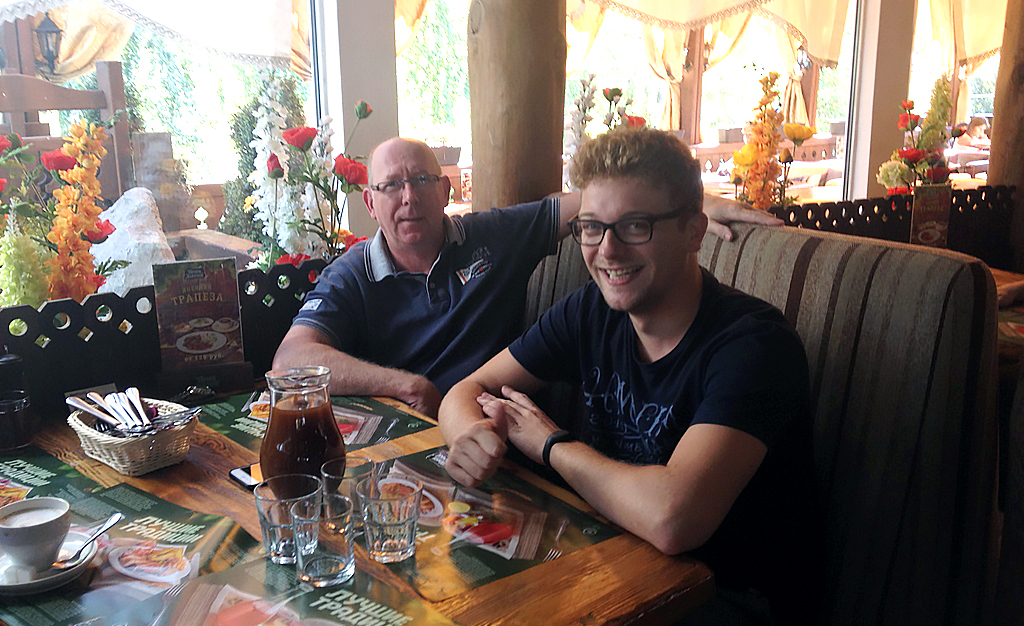 Of the traditional Russian cuisine the foreigners particularly marked kvass. The dishes like pelmeni, borsch, kholodets (aspic) and dressed herring they had already tasted in some or other way, but kvass became a new taste sensation which they characterized as "liquid bread".
The clients were excited with the corporate gifts - now everyone of them has a little valenok (felt boot) with Noveo logo in his office, reminding them of snowy Siberia. We were very glad to host them and are looking forward to the next rendez-vous - in Novosibirsk or in Lille.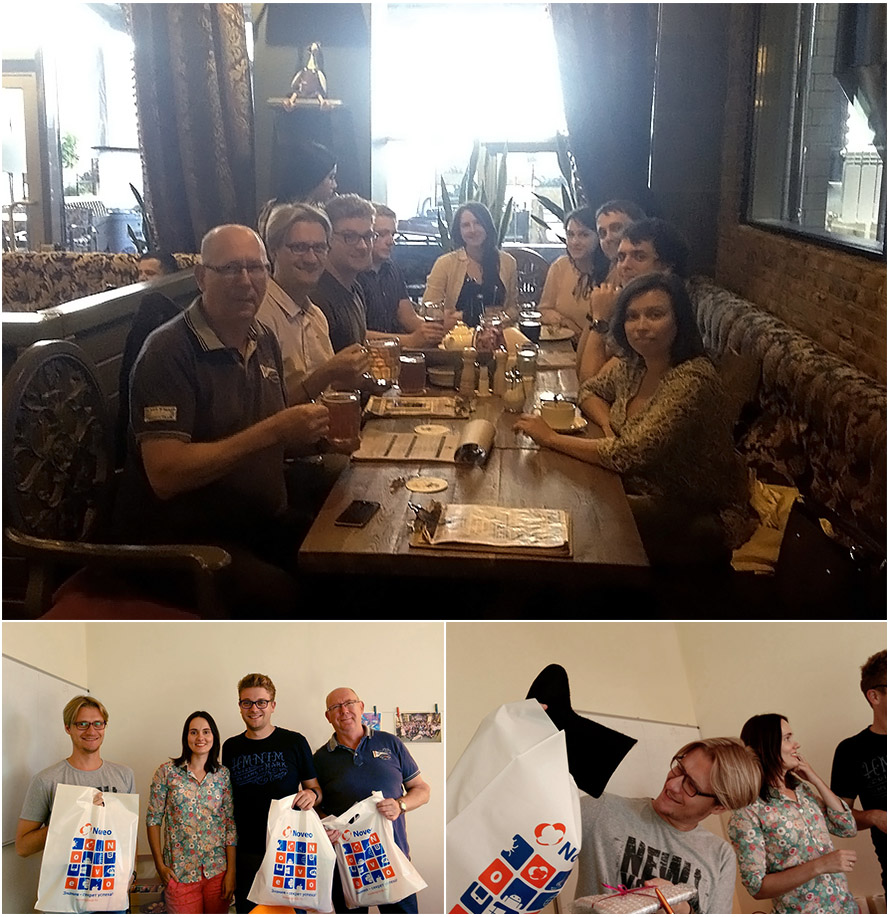 After about one month, just when the first autumn snow came to Novosibirsk and remained for the winter, we had a visit of a team exactly 2 times larger - all our French sales- and project-managers lead by the managing director. Usually it's the boss' visit that everyone makes a fuss about, but this time it was the other way round - Olivier regularly comes to Novosibirsk, everyone in Noveo met him at least once, but all the others were known only by letters, chats and calls. We were incredibly curious to see the guys face-to-face, and they were, in their turn, intrigued to see us! :)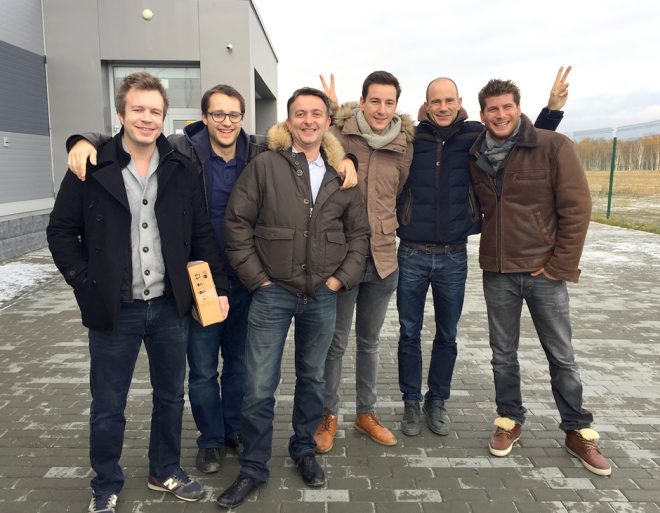 The French Noveo team also came only for a short time, literally for 3 days - Thursday, Friday and Saturday. The schedule of the 2 working days was very tight - meetings with the chiefs of departments, discussions of the complicated projects and strategical points… Days raced by in an intense, but very productive work. In the evening our French colleagues found time for dinner with those who they mostly interact with at work - with project managers. And on Saturday we organized international competitions in curling! Friendship won :)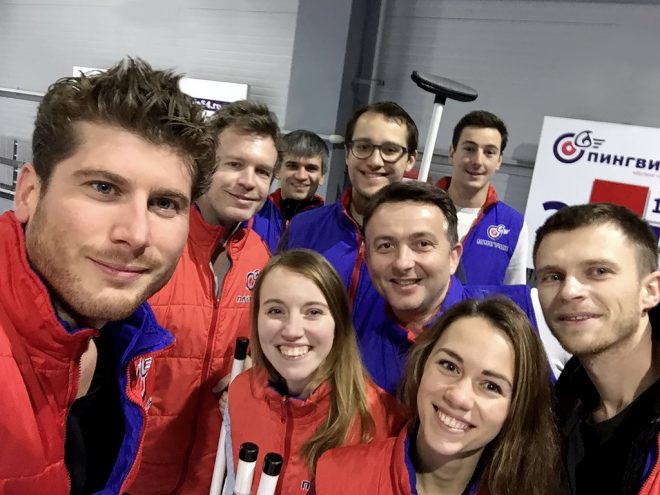 The relevance of this visit was obvious immediately. The first is, of course, number of solved problems and answered questions. And the second, the communication in letters and tickets immediately passed on a new level - now we, as well as our French colleagues, can imagine the person and read the written lines with the author's intonation and not the own one.
We liked our French guys :) Cheerful and sociable in informal circumstances, keen curling players - and at the same time real professionals, able to reasonably estimate difficulties, explain our point of view to the customer, find a compromise decision.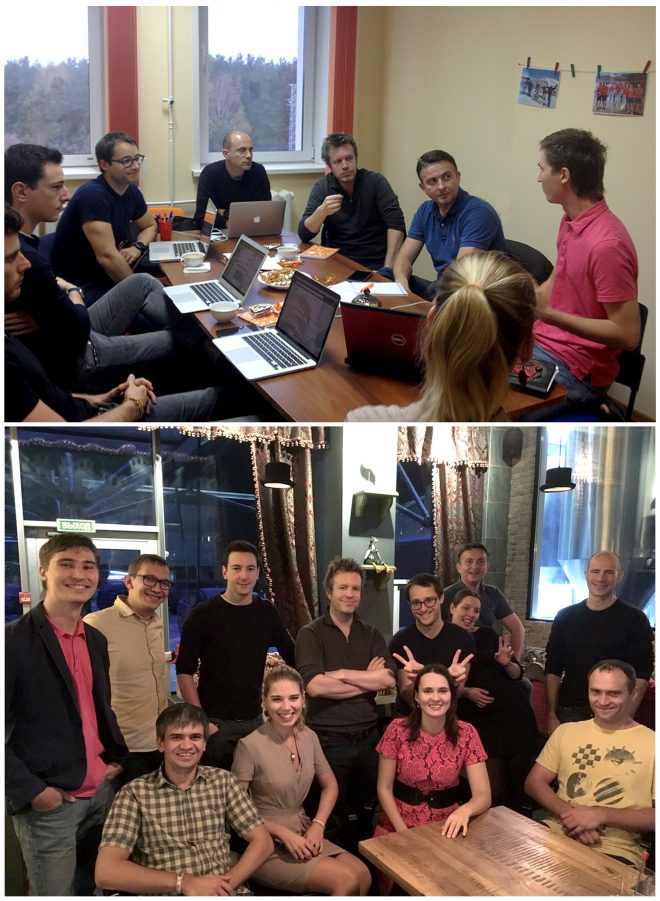 Based upon the feedback of our French guests, our love is mutual :) For most of them it was their first visit to Russia, and right away to Siberia, and they confessed, that deep inside they still waited for stereotypical ushankas (fur flap hat), balalaikas and endless vodka shots. But we turned out to be much better :3. The French guys especially mentioned our affability and cordiality… and a high concentration of pretty girls on a square meter! ;)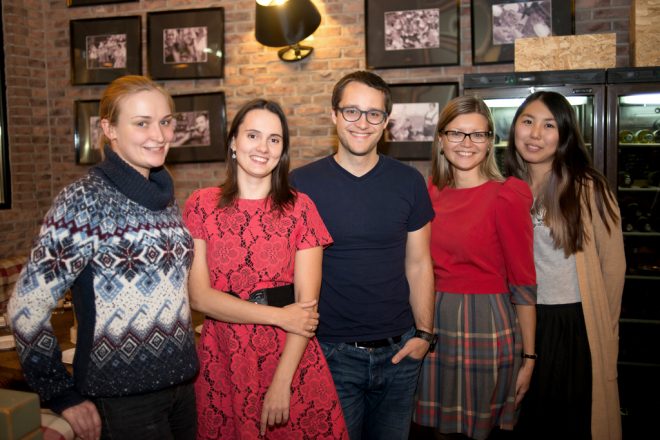 And just the last week the French season in Noveo was closed by one of the top-managers of the French company Pragmatik. Recently we finished the development of the first stage of the AzzApp application and started estimation and development of the second stage. Claude was very satisfied with the results of the first stage and wanted to say thank you to the participants of the project personally as well as to discuss its continuation. He told us that 25 years ago his company had already worked on a similar system, and then it required 3 years. Our team did the job in 4 months - naturally not least because of the technologies' evolution, but Claude highly stressed that it's not only about technologies, but also about people. It was a very nice thing to hear :) In addition Claude brought us real champagne (yes, from the very Champagne! :) ), and we were pleased even more! =)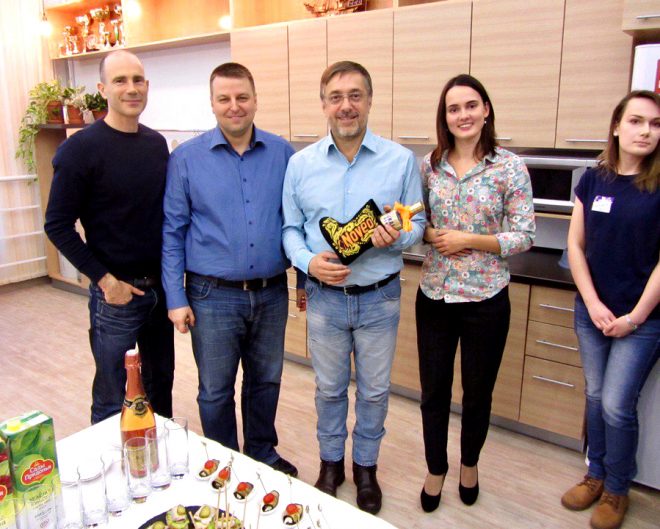 Actually we already happened to receive a bottle of red wine or calvados as a gift from satisfied clients. Every time it cheers and inspires us, because such gestures come from the heart. But of course it's twice as nice when the customer brings gifts himself :)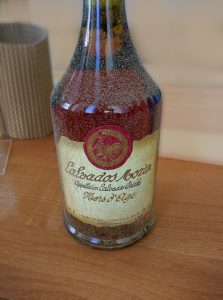 Altogether, this autumn occurred to be prolific with visits - and we hope that they will happen more and more often! For after personal interaction with the customer he is not an abstract name in your post or Redmine anymore, and you understand much better why he asked this or that, how to explain him that some of his wishes are impossible to realize, what of the suitable alternatives would be the best for him. This makes the work twice as comfortable and effective! And there is also an nice additional bonus for our account-managers: practice live French is priceless! =)
Welcome to Siberia! It's heartwarming here, ask our guests ;)