Noveo Android developers have recently gathered for the 4th traditional meetup.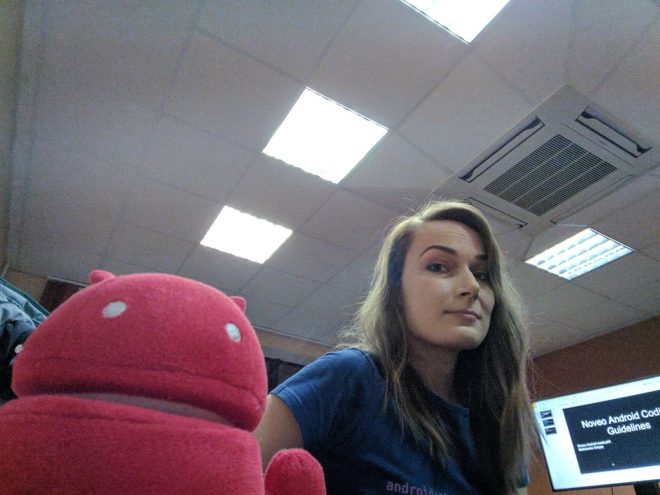 Meetup is an informal meeting of people who share a particular interest. The idea of holding such events was brought up to our minds as an experiment and was easily accepted by the company. The very first meeting took place in our department in April 2016, and soon it was spread among the other teams.
These talks give an opportunity of easy, unurgent interactions, free of strict project conditions pressure. Trends discussion, latest experiences interchange — everything is here.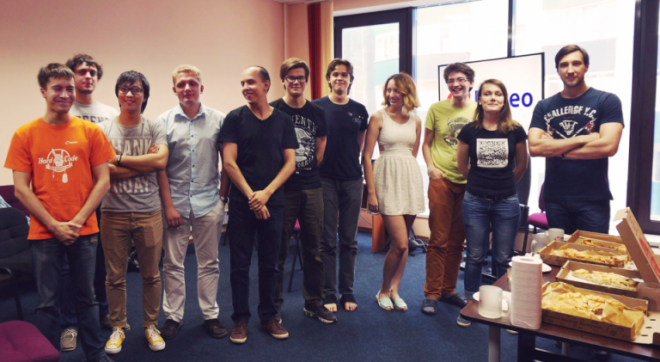 How it goes
It was found out that the stand-up format with 3 or 4 speakers suits our meetups best. By the way, everybody can be a speaker, all you need is to choose a topic. Topics may vary widely, but we'd prefer one if it's important, recent or, at least, very interesting.
The major feature of live events in comparison to reading, listening to podcasts or watching lectures online is an exciting opportunity to talk over the topics here and now.
The other participants and the speaker himself are open to discussing. Communication stays major for us. We keep a good tradition of getting all together in one of Noveo offices. For those who are not in Novosibirsk we set up online-broadcasting.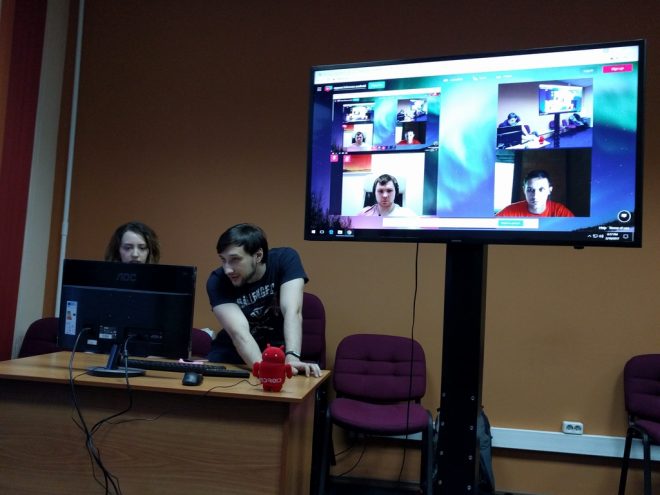 Besides the main program we just talk about everyday lifehacks, helpful how-to's and just tell each other funny developers stories.
Our meetings were also visited by iOS developers and project managers.
Architecture
Our first meetings were held at the time when such hot topics as the Clean Architecture and reactive programming were widely discussed. Of course, we could not just pass them by!
Some of the new conceptions are not easy to introduce: it needs time to get into the new workflow. However, the joint experience and inner researche helps us to determine which architectural patterns will be finally used.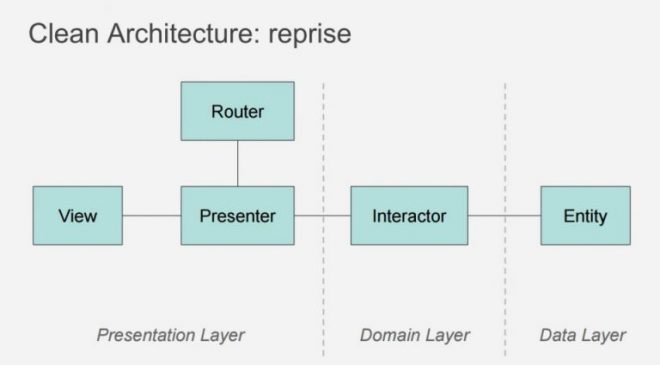 It happened that the first two meetups' topics were connected to architectural problems,
tells a senior developer Alex.
Dependency injection, VIPER, MVP and so on… Diving into these fields of knowledge is way too exciting for programmer's brain :)
We've started practicing these concepts at the beginning of the Summer. Several months later we've participated in DevFest Siberia*. It was a nice surprise that most of talks were dedicated to the same problems and solutions. It was pleasure to talk smoothly to colleagues from all over the country, to give a piece of advice, or to realize that the chosen approaches were correct.
(* DevFest is a series of IT-conferences for developers worldwide organized by Google Developer Groups.)
Trends and libraries
Android OS and the whole IT industry is evolving fast. The constant process of developing new standards, new libraries and features makes it harder and harder to keep your hand on the pulse of technologies. Getting into Android development becomes more difficult as well. To start creating the android apps one should know a lot about the framework and the special workflow.
Those who have dug into some special programming aspects willingly share their experience with everyone. Bit by bit, our talks have made their way from the basic must-have libraries reviews to detailed analysis of the most applicable ones. The meetups let us spread the knowledge really quickly and get rid of the irksome explanations for each new project.
Such events help juniors find their way. More experienced colleagues can rethink their regular solution stack. We also bring some appropriate materials from presentations to the Android internship program.
Events like DevFest gives us the assurance of being in the forefront of new technologies. And we can be sure that we keep all the department informed.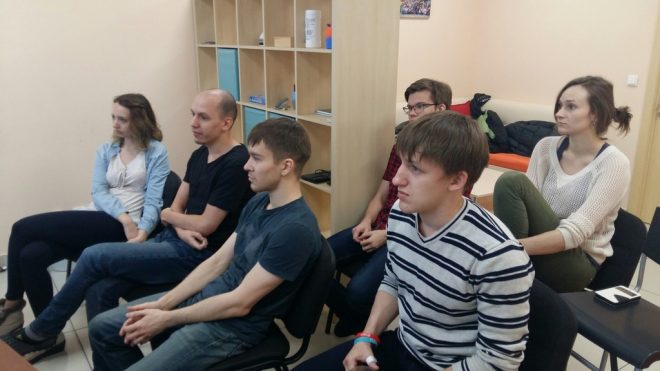 What's up next?
Honestly, after a bunch of architectural presentations and talks about RxJava, Realm and Firebase we've got some doubts about the future topics to discuss. Anyway, soon we've found out that finding them has not became a problem!
On the one hand, topics become more specific; on the other hand, they start covering some general, not even android-focused things.
That was interesting to listen about the solution for a project that supports many locales with hundreds of constantly updating string resources.
Our developers use a script to generate project files from a Google Spreadsheets document. The customer can add and edit strings and translations directly in the doc, which allows to significantly reduce human errors and time consumption.
When I just joined the project, I didn't know how the work with resources was organized, and I was terrified by a thought, how much time was required to update the files – confesses Elizaveta, Noveo developer.
It's great to realize that you're not alone facing occasional problems -- tells a developer Uliana. — Such presentations inspire me to try something interesting, aside of the ongoing project.
But the features are not the only thing to discuss! From time to time, it is also helpful to pay your attention to code conventions and guidelines, internal corporate services, useful utils, and teamwork best practices.
In a word, we do have a lot of reasons to continue such meetings. In the nearest future we're going to make meetups more interactive and even less formal.
Probably, we'll bring one of the next meetups outside the office. Well, that's a story for another day.
See you soon!