Recently CNews, one of the most authoritative portals about technologies in Russia, asked the top 10 companies from the rating "Largest mobile developers for business and government", including Noveo, to share their observations of current tendencies on mobile development market. Each company from the list had its own experience and special character, and as a result, its own vision of the current situation. The main points are described in the review, dedicated to the mobile business, and in this article, we would like to share our own vision of development prospects based on our experience during last 2 years.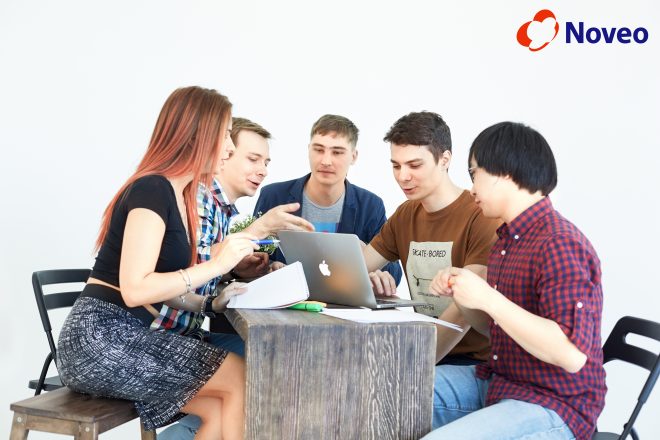 The volume and dynamics of Russian mobile development market in 2016-2017
We haven't evaluated the statistics of Russian mobile development market, but we noticed a growth of interest in 2016 after rather tough 2015. In 2015 the business took a wait-and-see attitude concerning investments, the tendency was to keep budgets for any developments, and rethink the purposes of future expenses.
The main tendencies in mobile development market for business and government in 2016
From our side, we noticed the growth of mobile development market. Moreover, it touched all the domains: small and medium-sized businesses, large businesses and development for governmental organizations.
Small and medium-sized businesses are most interested in cross-platform solutions for both Android and iOS, while Windows Phone is less popular. It's illustrative, that the tendency touched all the business domains: trade, building, housing and utility sector... As for the technical part, there is still no leader between the existing cross-platform solutions. React native is used more and more widely, Xamarin and Ionic also don't give ground. All these frameworks are rather raw and limit the application functionality and speed of work, but on the other hand, they proved themselves rather good when it comes to the development of typical and simple applications.
Large businesses and government organisations consistently choose native applications with the possibility to implement a beautiful design, develop a set of custom animations for navigation between screens, and add complex functionality.
Actually in 2016-2017 large companies rarely choose development from scratch, preferring migration to new technologies or optimization of existing applications.
In this sector, we noticed a significant increase of interest to the user interface optimization, concentration on simple and user-friendly design, which allows users with any level of PC and smartphone literacy to use the app easily.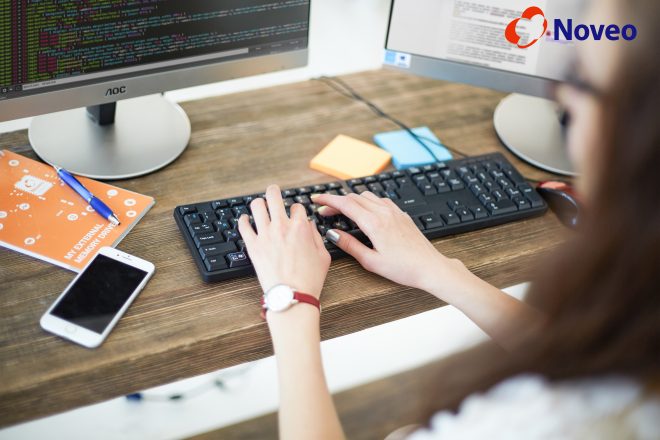 The structure of customers and their needs on market in 2016 compared with 2015
We meet more and more requests from small businesses, even the companies with the staff of 1-2 people. Though not all of them become our customers, as not everybody has an adequate understanding of mobile development costs Many expect a complex application with a considerable number of screens to cost 5-10 thousands roubles, because of the omnipresent advertising of constructor sites for this price. Some even think that they can develop an application, just having downloaded it from a market and changed the logo and the content.
On the other hand, the awareness of middle-size businesses about the software development process is notably increasing. If earlier we had to convince each customer to start development from designing pages and creating a prototype, now the clients ask to start with this step themselves.
Comparative costs of development in 2016
Generally speaking, by the end of 2016 we can notice a decrease of development cost on the Russian market, at least among the companies working both with Russian and foreign customers. It is related to the stabilization of rouble exchange rate and refocusing back towards Russian market after massive switching to foreign customers in 2015.
This tendency doesn't touch GIS countries, where the rates and development costs are still increasing.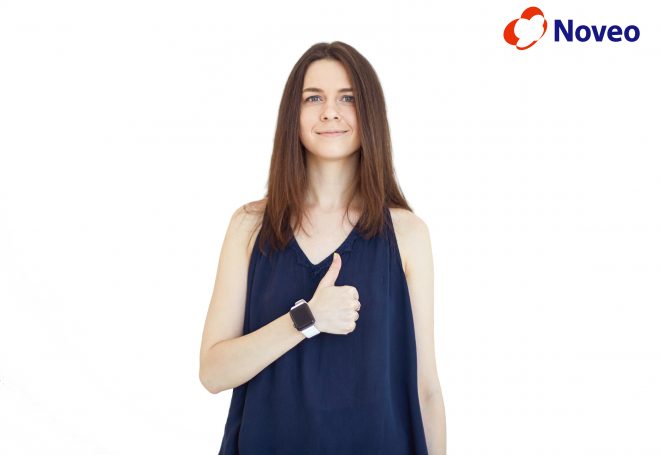 Forecast for 2017
Chatbots become a real boom of  2016, thanks to giving the possibility to consult buyers or services providers without involving an expert directly. The base of these chatbots is self-educating algorithms, neural networks. We expect the further development of these technologies, especially since the use of chatbots is practically unlimited. We have recently developed several chatbots for different purposes, among which there was a constructor of questionnaires, queries and checklists for Telegram, an assistance bot which created a schedule in a family planner and even a multibot web platform dedicated to medical staff, allowing specialists to edit their own chatbots to ensure more effective communication with patients and organization of work.
One more tendency, that appeared in 2016 and continues in 2017 is the Internet of Things. A mobile application designed to control lamps, kettles, devices, controlling sleep and humidity become more and more popular, coming to the daily life of people. The scale of our projects in this domain varies from "home" to global ones. For example, we worked on an outlet, allowing the owner to control connected  devices, monitor energy consumption and receive notifications in case of incidents; developed software for smart pots, that care about plants almost on their own, informing an owner only if something goes or can go wrong; created a device, analysing habits and the environment of all the family members during their sleep; took part in the development of the first universal connector for data transmission between various telecommunications devices and special equipment; implemented a web application for controlling sports achievements with the help of smart clothes… This list is far not full.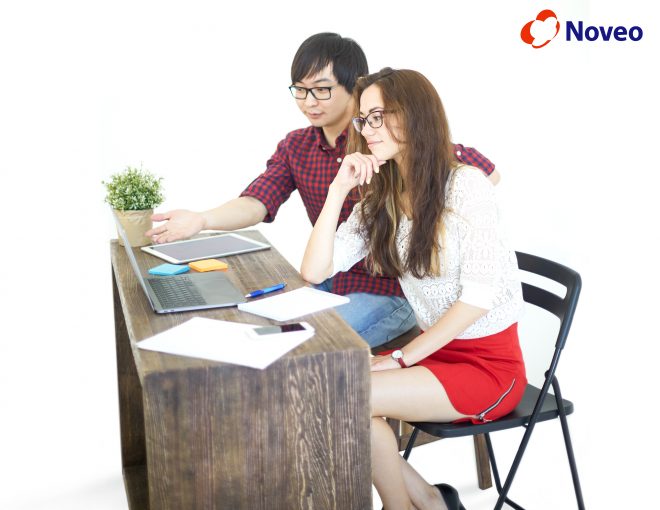 The development of 3D visualization and augmented reality is also interesting: now a user can visually imagine the furniture he likes in his interior, try on a new color of a car, see what the new roof shingle looks like on the roof, watch a video 360° at night, when it's day outside, or participate in some event in a distant place, etc. Usually these applications are designed for tablets. For one of our customers we created two versions of an application with augmented reality at once. The main application for recording and broadcasting augmented reality videos allows a user to record a 360° video and pin it to a certain place on the map, so the other users can watch this video on their device when they come to this place. In the special version, adapted for the New Year's promotion of the famous French trading house, 360° a panoramic video with fairy motifs organically fits into the trading space and creates a festive atmosphere.
For another customer, an international corporation, leader in the sphere of building materials production and sales, we developed iOS and Android applications, allowing users to impose customer's finish materials on interior photos or images from the phone's camera in real time. It helps users to imagine, what the design will look like in real life.
As for publishing an application in stores, there is a tendency to reduce the number of paid applications for the ones with in-app purchases. In this case an application is still free and the main functionality works, but all the additional options should be paid for. This caused a corresponding growth of in-app advertising.
Some tendencies are typical for Europe, but there are the chances they will come to Russia too. For example, Apple TV is not very popular in Russia yet, while in Europe the market actively asks for Apple TV applications. First of all the apps to watch  movies and videos by subscription. Recently we finished a project, representing a collection of movies and videos, which is sorted not only by standard filters like rating or category, but also by emotions and mood, which are caused by this video.
Quadcopters are widely used, so there is a need for software to manage them via Wi-Fi or transfer images from a quadcopter camera to a smartphone. So, one of our customers produces removable memory devices; one of the mandatory features for these devices is the ability to connect them directly to a quadrocopter to download photos.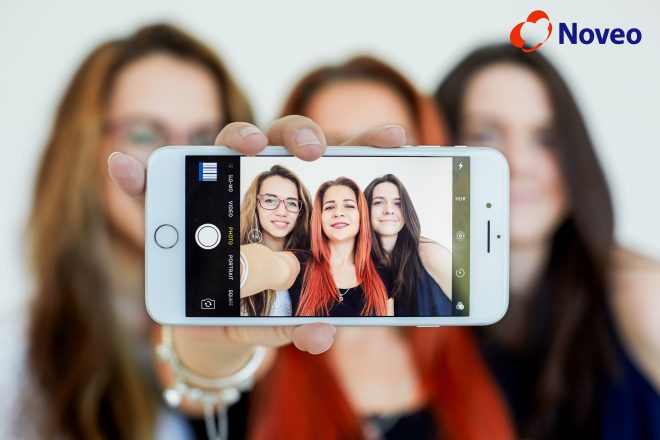 In general, real-time video transmission from / to mobile mediums was a difficult task about 5 years ago, now it is integrated everywhere. More and more social networks introduce online broadcasts, fashion bloggers are shooting their whole life on smartphone cameras and demonstrating it to subscribers.
Increasingly, we are asked to develop medical applications - both for suppliers of medical equipment, advertising their goods and for the daily life of patients, wishing to monitor the level of hormones or blood sugar, take tablets and perform other activities. Currently we are working on a  technical specification for one of the largest European hospitals specializing on organs transplantation: a mobile application contains all the necessary information and in time reminds a user about a procedure or taking medications, helping a patient to prepare for surgery, and follow the regime after it.
The flow of medical applications for specific devices doesn't run dry, whether it is 3D printing of jaw casts or a device for determining the sensitivity of taste buds. So, one of our customers, a manufacturer of smart medical devices, has released a whole series of devices for testing the sensitivity of a tongue and understanding the level of taste sensations with the help of electric current.  He charged us with the development of a mobile application that helps doctors to manage these devices and the testing process easily. Our UX analysts are also developing requirements for a complex system for recognizing and processing 3D printing of orthodontic casts.
In general, the flow of our projects demonstrates that mobile technologies are developing dynamically in different directions, and business is actively using the opportunities, provided by this development. The degree of involvement of mobile technologies is increasing at absolutely all levels of life, the mobile literacy of users is growing, the awareness of business representatives about the software development process is improving. In this light, the future of mobile technologies looks positive, and we are optimistic. Only time can tell whether our forecasts are correct, but we believe that it is more likely to work for us.