Our foreign customers often wonder what Siberia is like - the weather, temperature, how far we are from Moscow...but they haven't urged to pay a visit so far :) It is not the notorious severe climate which scares but the distance: the journey takes either the whole day or the whole night. However, having opened a branch in St.Petersburg has brought Europe closer :)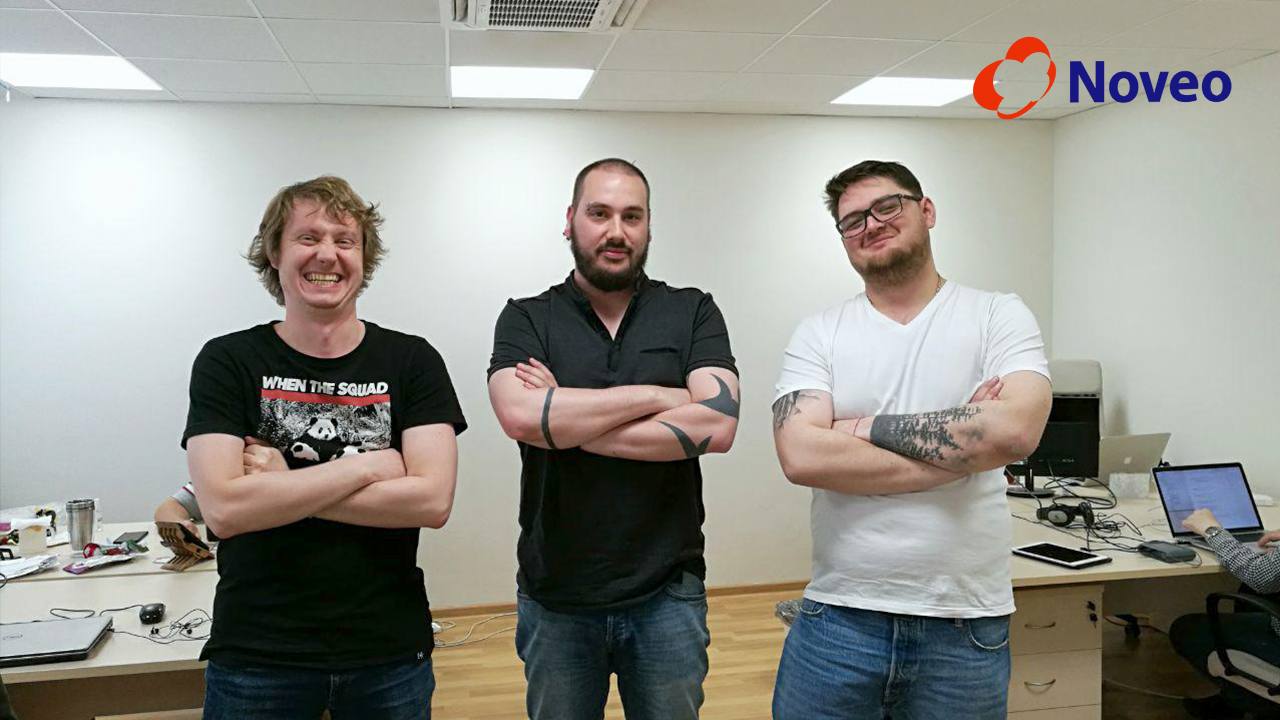 Needless to say, but modern communication means let us solve almost any question remotely. However, a meeting in person may be much more efficient rather than distantly. It is also more pleasant to see people live with whom you engage on a daily basis as our team generally works tightly with the customer's team.
In the midst of the spring we were told the nicest news: there was Lilian on the way. The main front-end architect from one of our most significant and complex projects decided to come to Russia to work with the team and see for himself if we were on the same page. Which makes sense: when you work on a such serious project, you want to meet the developers in person, learn about their approach to work, means of solving problems, their take on the project in general and in particular. Lilian wanted to make sure the processes led to creating quality software. He had prepared a whole list of topics he was going to discuss - as some general ones so the ones concerning some technical details.
Our French colleague arrived May,6 while the White Nights ruled and the city was being prepared for the May Day celebrations. On days like these, the city is especially beautiful and beaming with the national holiday spirit. Lilian was fascinated by St Pete, russian hospitality and a warm reception which he had received from our team. The team immediately liked Lilian and he became one of the guys. The team's spokesperson, a senior developer Pasha, and our St Petersburg manager Timofey were keen to arrange the meeting with the french colleague, helped to find comfortable accomodation, get settled at work and introduced him to the team.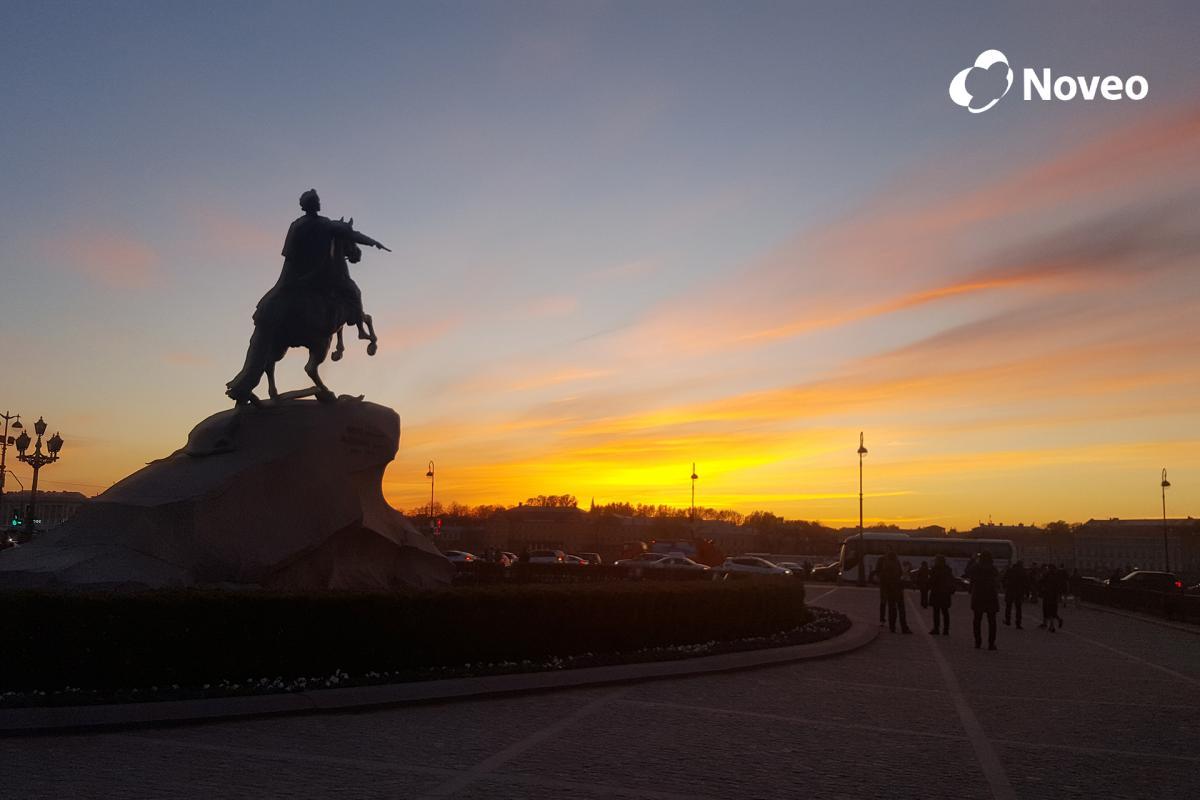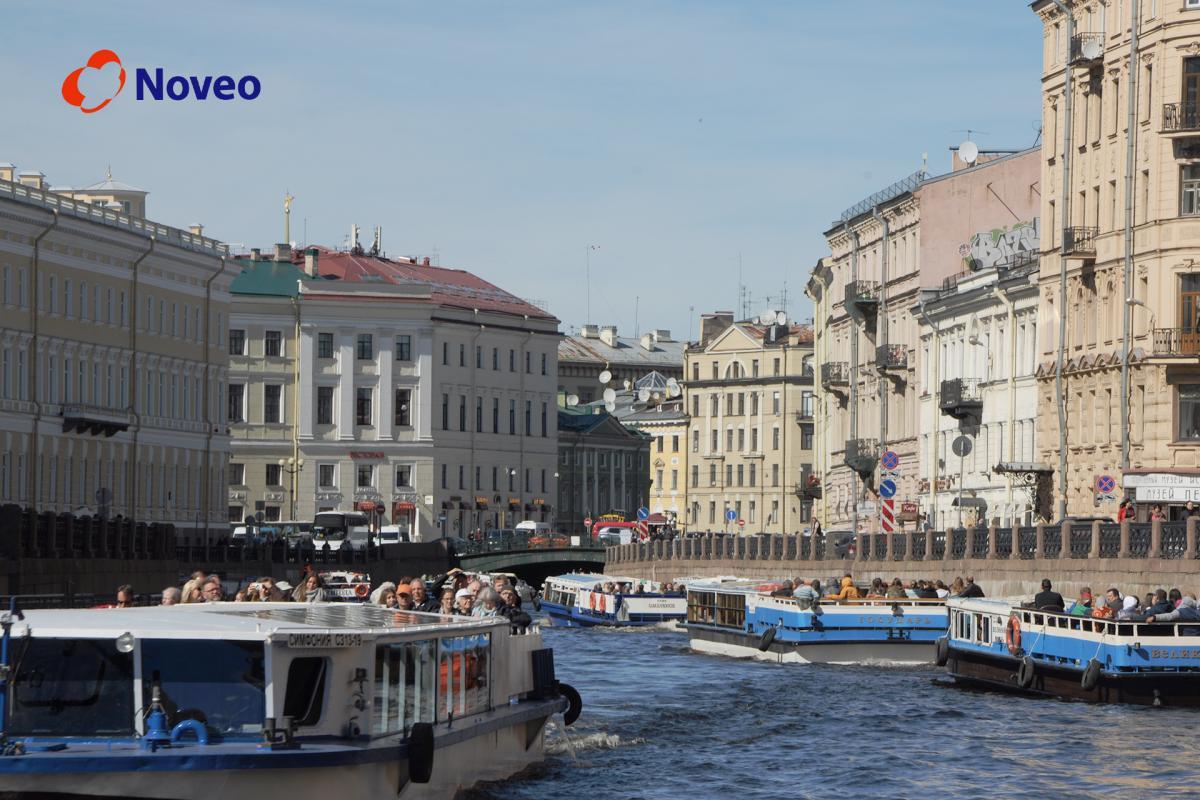 Although the northern capital was really attractive, Lilian aimed to work extensively with our developers on the team. They were all engaged developing front-end architecture. So they were working to a quite tight agenda even at the weekend, and having discussed a lot of questions and the key points of the project they were utterly satisfied as the close-knit interaction at the same table generated a powerful drive, the ideas came faster and the outlines of the project became more visible.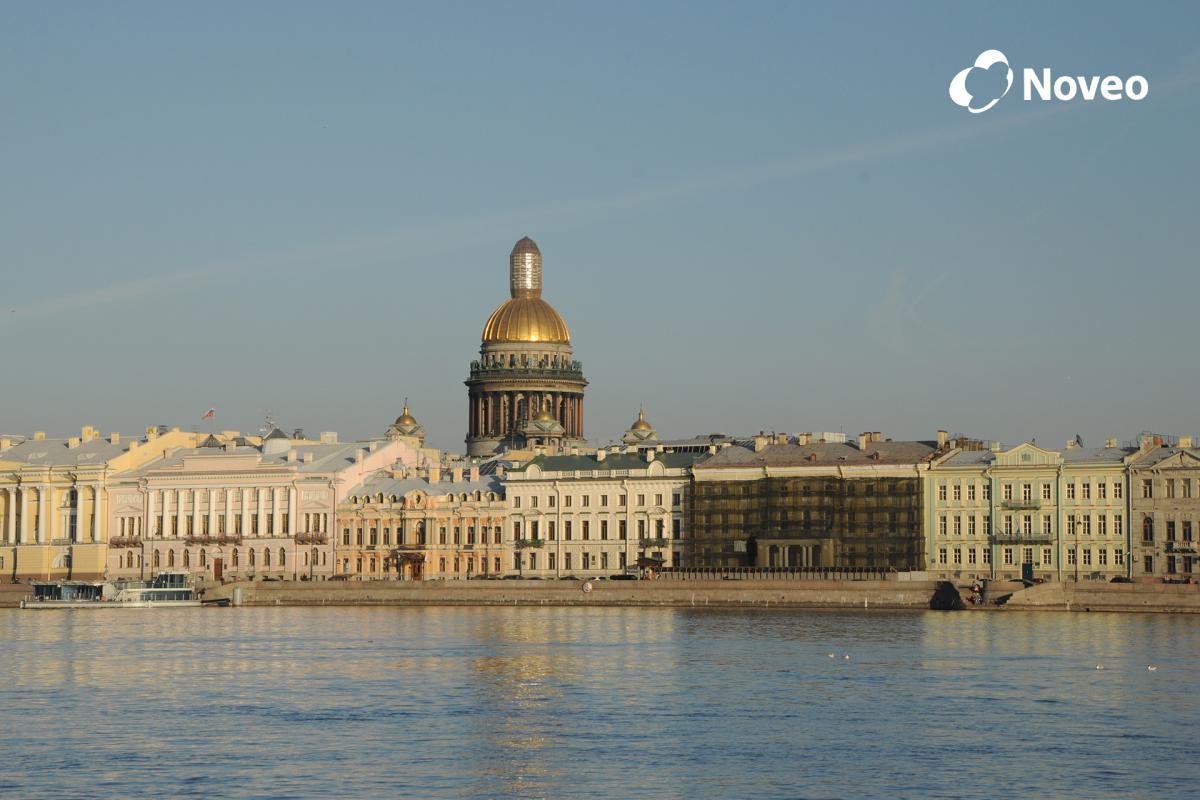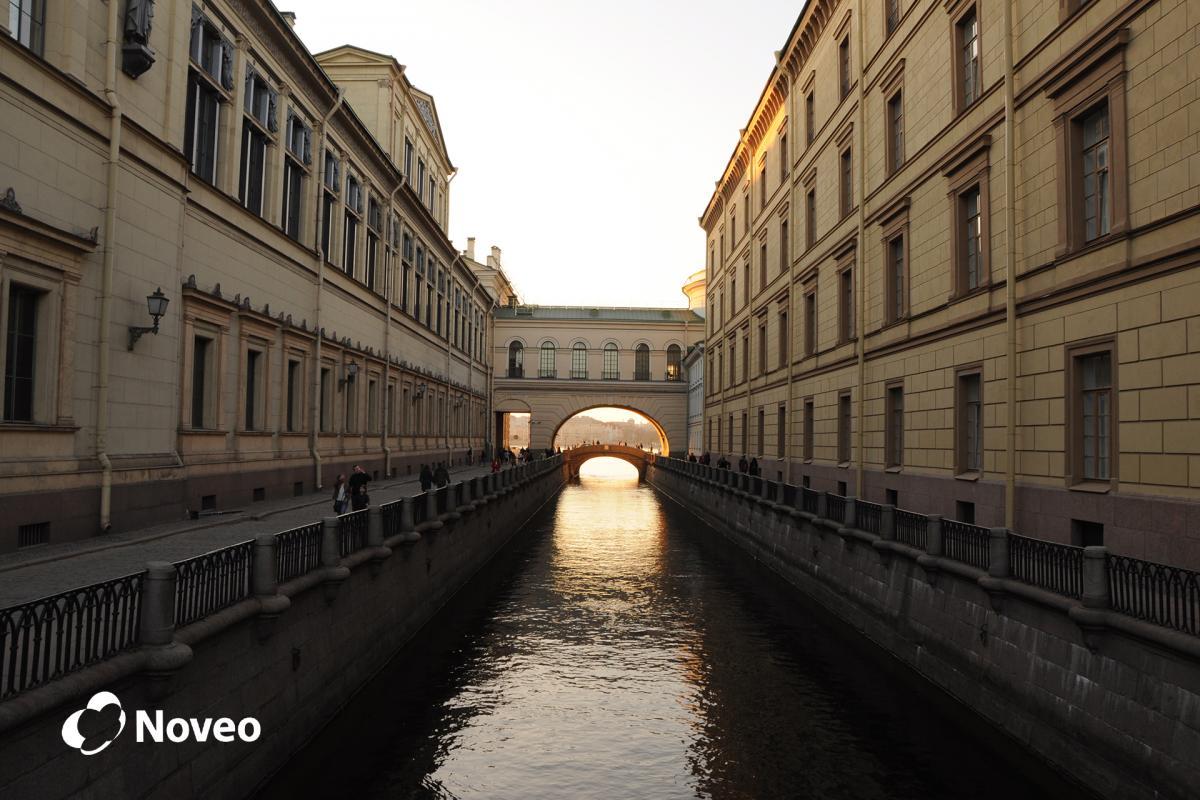 It is worth mentioning that the project itself is complex and important, calling for a big team of professionals and about two years of steady work. In the early stage the project involved some analytics; having looked into the details we realised that stage would require not just a good grasp but knowing all the ins and outs of the technical side, so Dmitriy, a Noveo senior developer, was sent to gather information on the project and clarify the requirements.
To learn about the customer's business requirements and translate them into technically realisable details Dmitriy had to go to Thailand - it is where our French partner's new client is located and it is almost the largest household electric appliances retailer in Thailand. Big, risky, one-million-dollar challenge - Noveo team is fit to conquer this summit.
The concept of the project is to create a developed system of service points which will allow to conduct business transactions remotely. It is based on a multi-way platform for orders and transactions combining online and offline channels with a developed customer loyalty system. Our task was a seamless backend integration, i.e. code refactoring while not having to close the points of sale; frontend development from scratch and a complete make-up replacement. The main difficulty is that the project differs from a standard web application, that is, a part of the software package is to be installed directly on-site with no possibility to troubleshoot in real-time, which applies some additional requirements to the quality. Moreover, the application is to have two-direction realtime-sync and still function during an internet outage at the points of sale.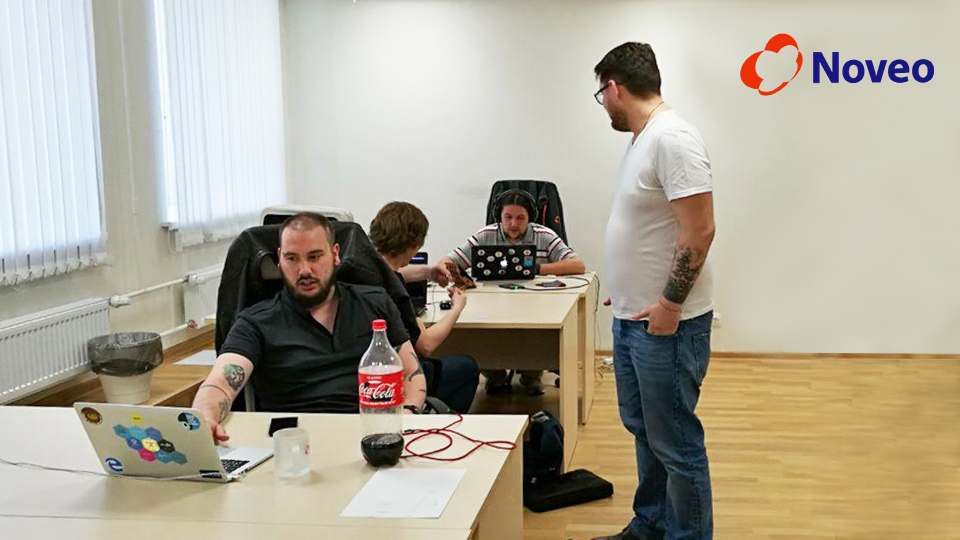 Within five-day stay we managed to work hard during the day and to have fun at night. Our guys,when time allowed, were able to show Lilian around and arrange some leisure-time activities. It seems like nothing special to hang out in a bar or to have a karaoke night but these, however, simple things make the strongest impression especially when you feel at ease :)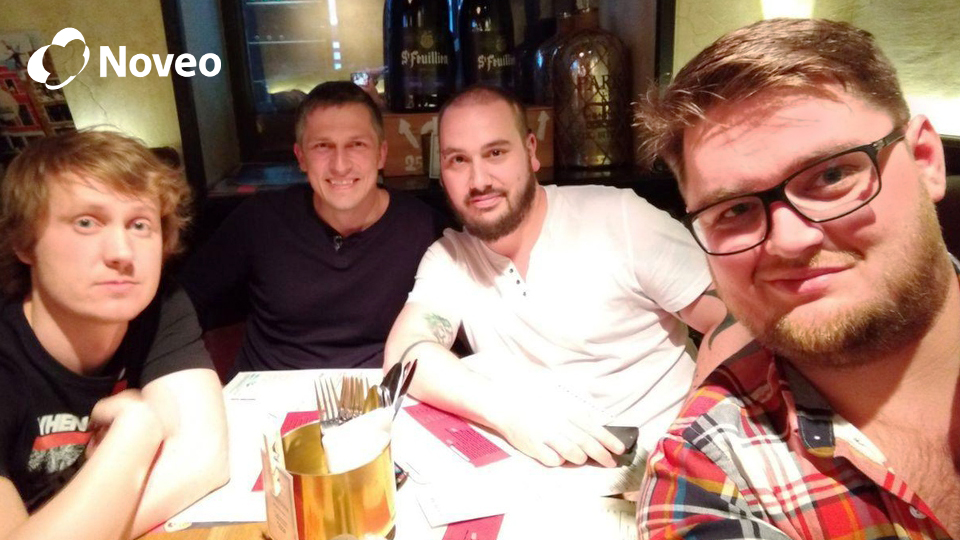 Our guest expressed appreciation for the team: being satisfied with the collaboration he assumed it would be good to branch out the team. As for Noveo, we couldn't get enough of Lilian, his good mood, competence and ease of communication: he is really into his work, keen on his dream! Surprisingly we were on the same page development-wise and in general we turned out to have a very similar approach to work, - the guys claimed. Lilian's visit gave us the answers to the main technical questions on front-end and let the new developers be sooner engaged.
Anyway we have a lot in common with the French on the mental level: both at work and leisure you can get on well and feel you have known each other for ages, the language barrier is not a problem - you easily get used to it (especially if you attend English or even French classes at Noveo offices :)). Leaving the northern capital Lilian confessed that he would love to come back and said good words about his trip. Such experience of international work process is absolutely precious and it is a window of opportunity to develop partnership.
Conclusion: Noveo knows no borders! We are looking forward to a new meeting!