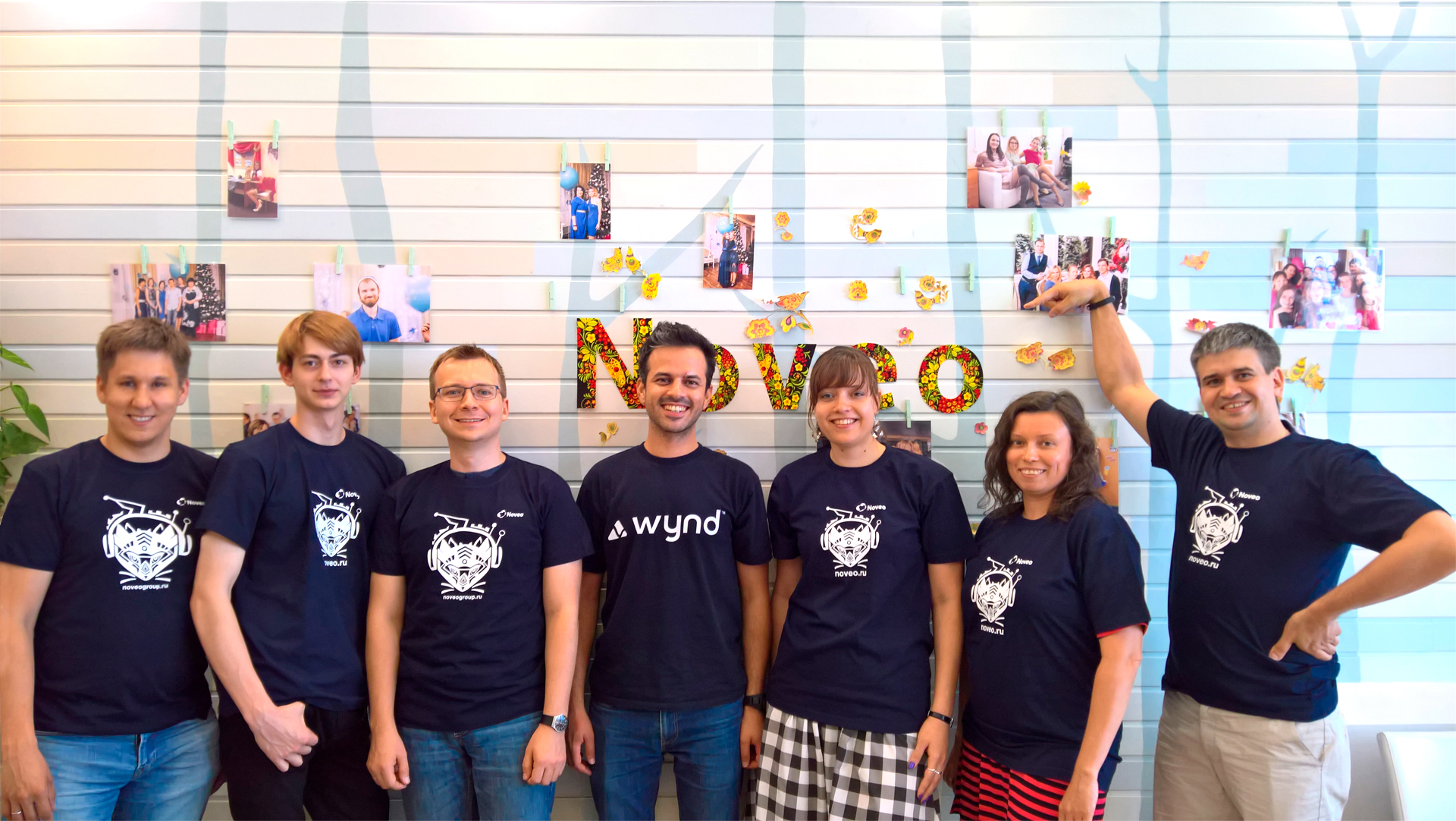 The head office of Noveo is located in Siberia which is kind of exotic, scary and far for most of our customers who represent European companies. However, a long term partnership providing great prospects brings us closer and breaks all the stereotypes.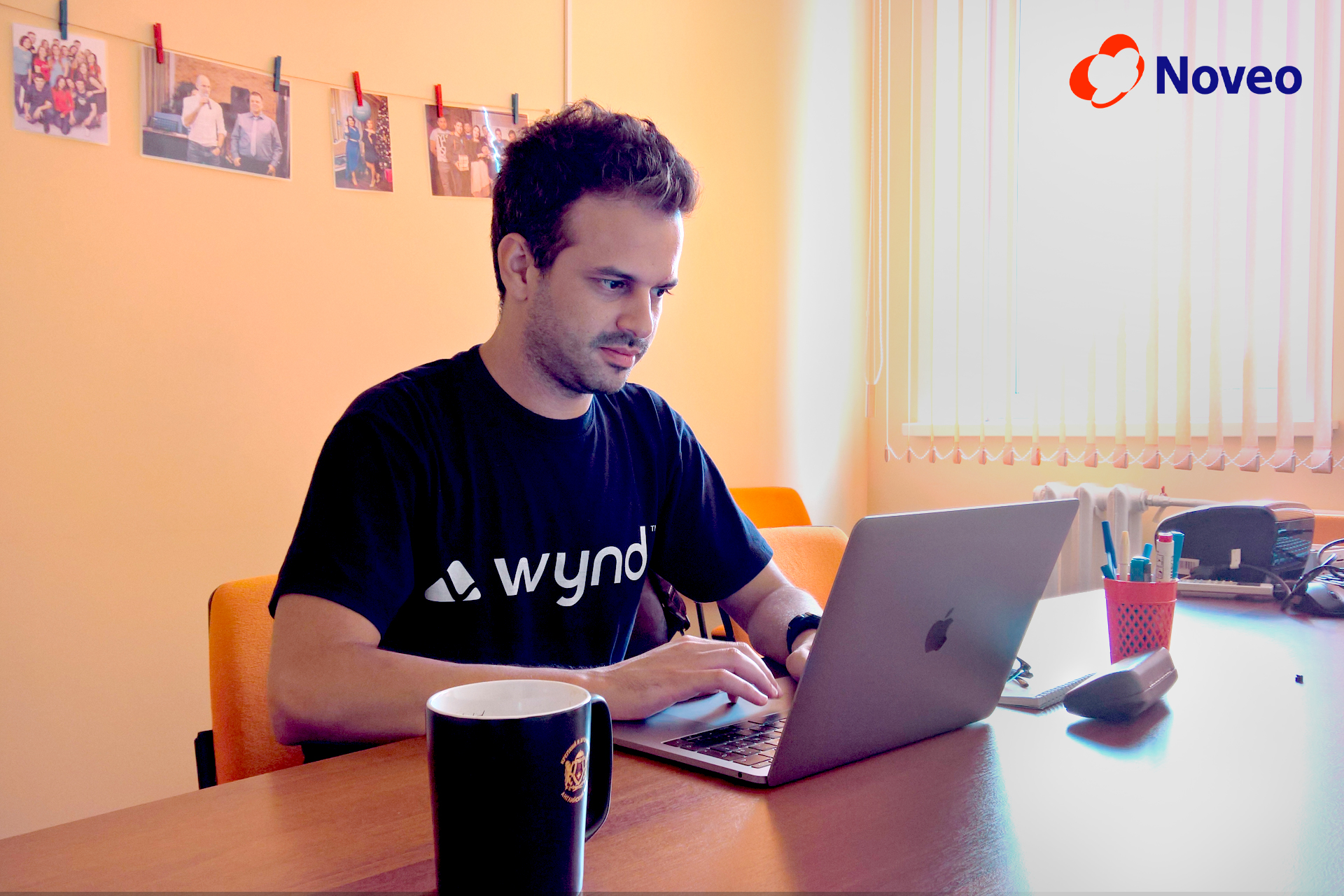 Having worked as a team for over a year on some projects with our customer, a large producer of digital solutions for payment terminals, we have also drawn a tie on business trips: 2:2! At first Noveo team was ahead: Andrey, a project manager, and then Dmitry, a senior developer, came to visit the customer in order to clarify the requirements to the being developed systems, to figure out the customer's business needs and discuss the options of technical implementation. Having seen for themselves that the guys came without bears, balalayka or fur hats, the customer's representatives considered it possible to take over :) For starters it was a safer place - St. Petersburg. Lilian, a frontend system architect, left for the northern capital with a scouting mission. The reconnoitring turned out to be more than successful and the manoeuvres were worth it so they decided to advance further inland :) To explore Siberia they send out the bravest one - Yassine, a senior manager of international projects.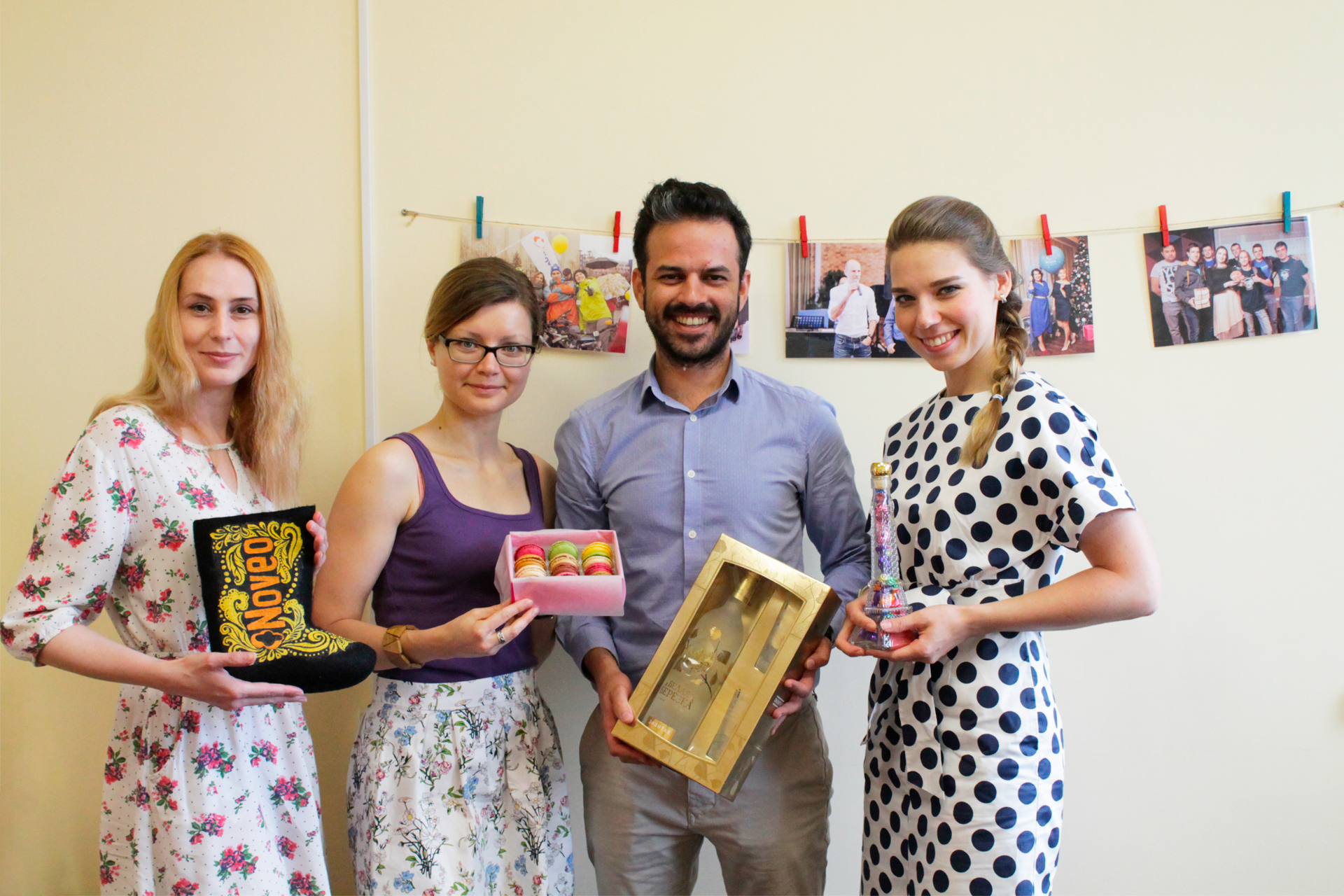 Yassine confessed that when he opened the map and saw the city surrounded by endless woods he was slightly surprised that he was going to discuss fine technological details of a major project to.... the taiga :) However, in the heat of this very taiga he was expected by the team of ten with whom he was keeping in touch via emails and calls almost every day  over the last year - it might have been the most powerful incentive to get over the bureaucratic challenges of obtaining the visa and to endure a long-haul flight with a stopover and to embrace the unknown.
What does any visit to aborigines start with? Right, with exchanging gifts :) Yassine brought us some French teats to cozy up our first tea together. We did our best as well :)
It was the main purpose of the visit to communicate in person as the customer's company aims for process interiorization and really close collaboration with the Noveoers, which we don't mind at all! So meetings in person and joint discussions are  just the job to maintain good fellowship :)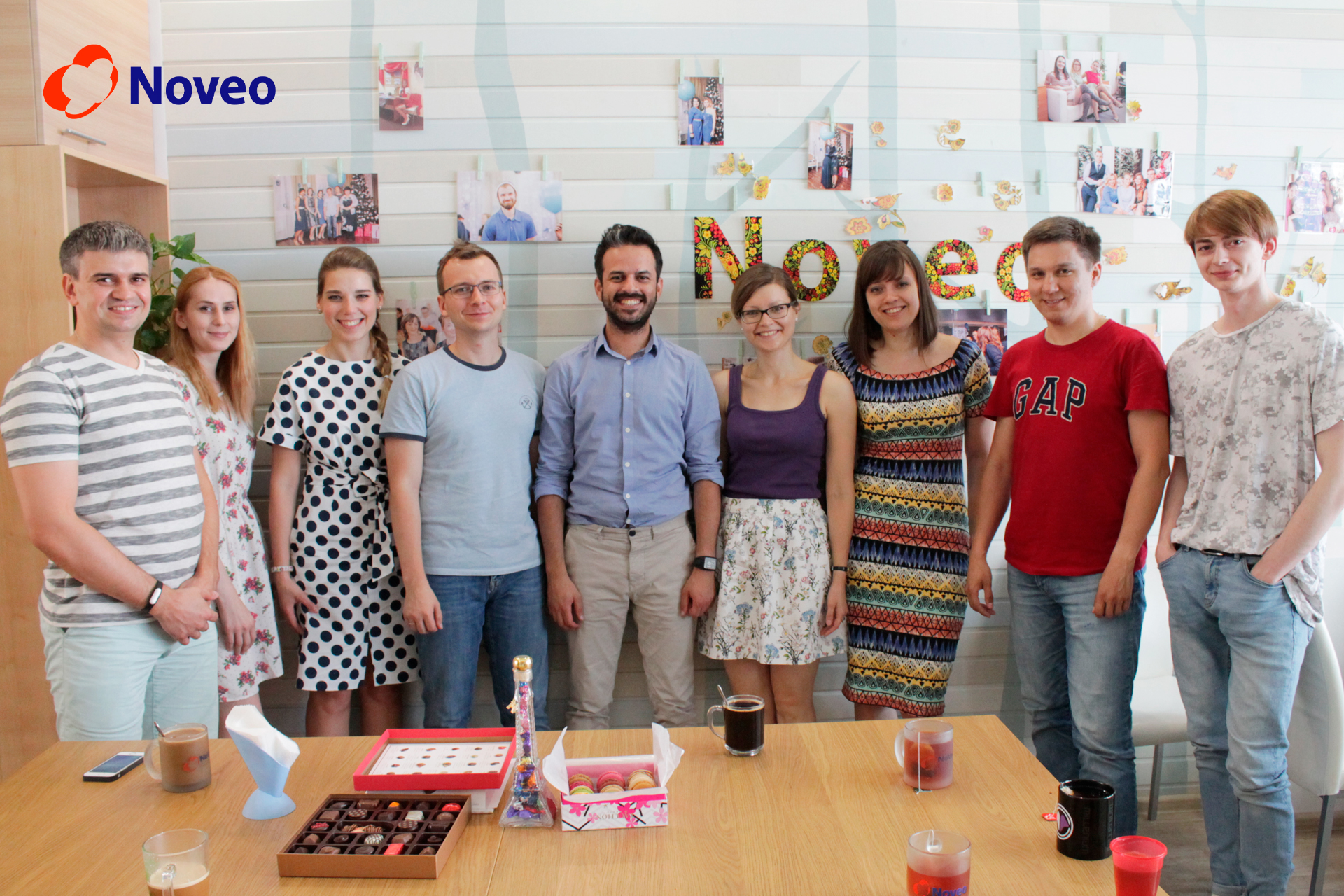 Moreover, Yassine like no other was able to tell the guys about the customer's business in general, what part our joint projects took in it, strategic decisions and directions, and plans for the future. He also knows the ropes of technical implementation of the system so he might have been of some help to prompt or explain something to the Noveoers. And naturally he told us about the company itself, its corporate culture and we saw for ourselves that our companies were like-minded! Like us, in the customer's company they have big corporate celebrations and small local events, the guys prefer friendly atmosphere to strict bureaucratic formality, they are aimed for efficient collaboration to achieve the best results. So Yassine felt like home :)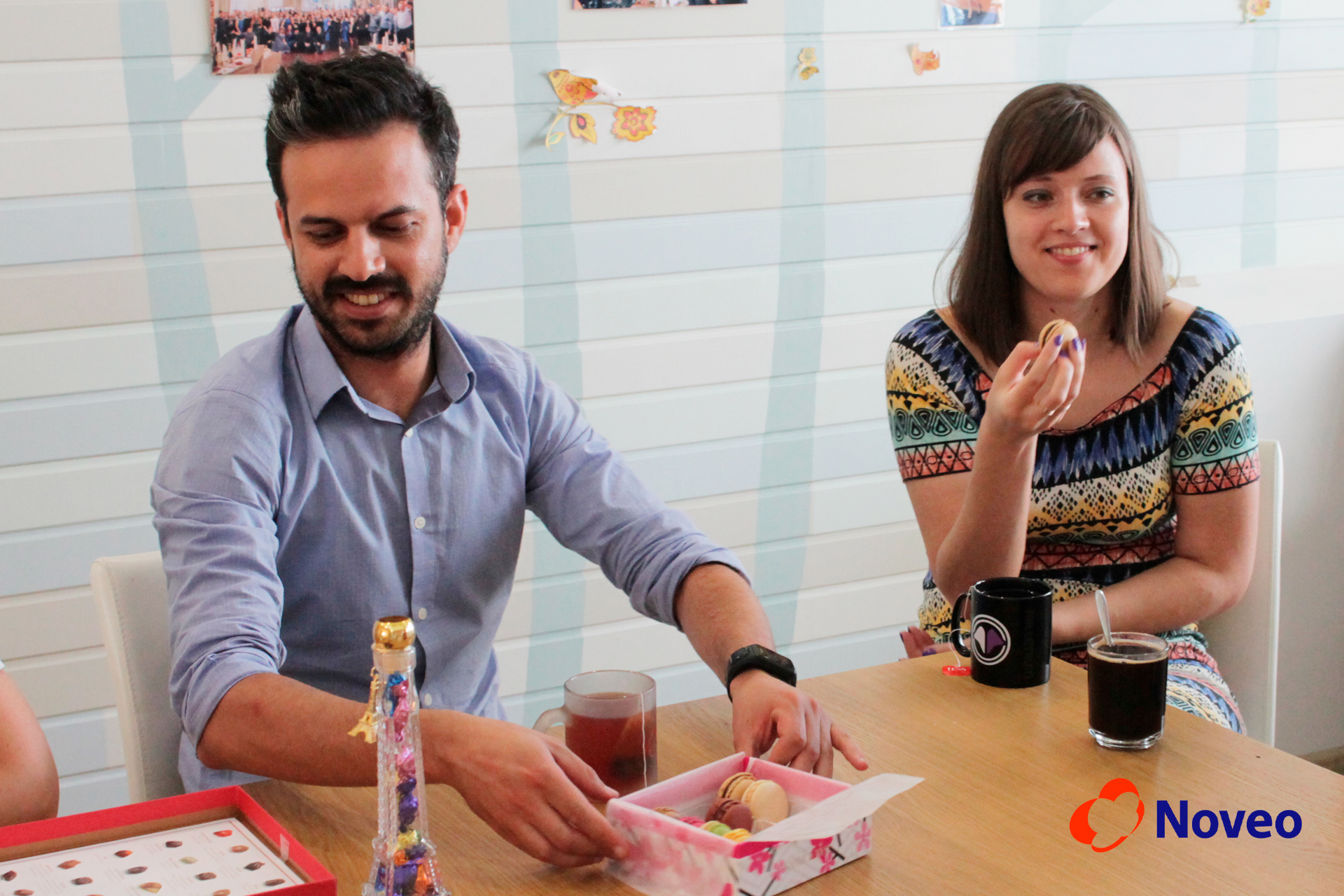 We spent the work days dealing with the tasks (they also took a bit of spare time but we wouldn't pay much attention to it :) ), in the evenings and at the weekend we tried to show our guest around Novosibirsk. We happened to go out for lunch or dinner to the restaurants where one could try Russian or oriental food. At the weekend we boasted of our zoo - it is actually a decent place by european standards. Although NOVAT made probably the most vivid impression: we had decided to roll out the big guns -  the building of the theatre itself, classical Russian ballet and fine dressed audience had to blow Yassine's mind.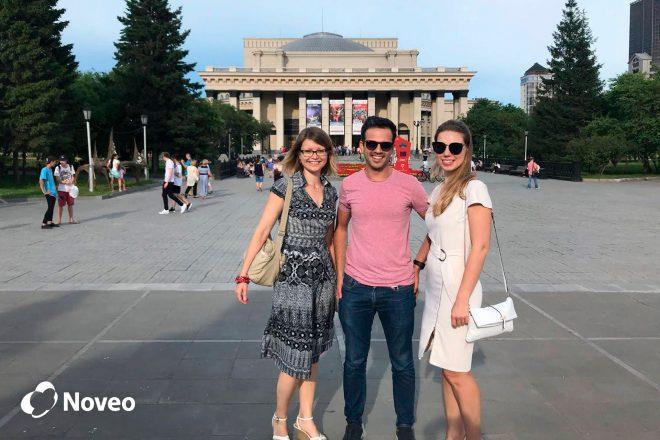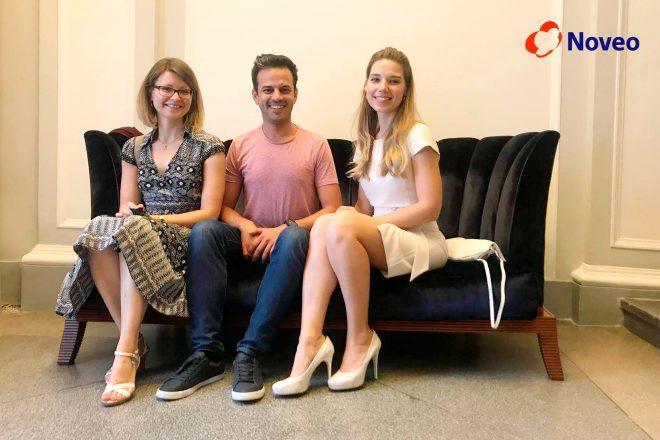 We had had even more plans: we wanted to take a walk along the embankment, watch a football match together with the fans, give a tour of Novosibirsk's gem - Akademgorodok but we ran out of time.  Yassine worked on some other projects apart from ours, he was on a tight schedule he worked late and over the weekend at times. This is what 35-hour-working week is like in France.
Anyway we hope that we managed to show Siberia in all its glory and diversity. In the beginning Jassine protested though when we said he had to come to Siberia in winter but by the end of his stay this prospect didn't seem so daunting and leaving he even promised to come back in winter :) We look forward to it!