Welcome to our regular section "Noveo business trips"!  Recently, employees of Noveo have visited their Customer in Paris once again. That's what the traveller, UX analyst Mila, told us about it:
This time there were 3 of us: two analysts and a developer. We were looking forward to meeting our Customer because we have been working together for a long time (and even visited them before). Moreover, our colleagues, former Siberians, live and work in Paris and we wanted to visit them too.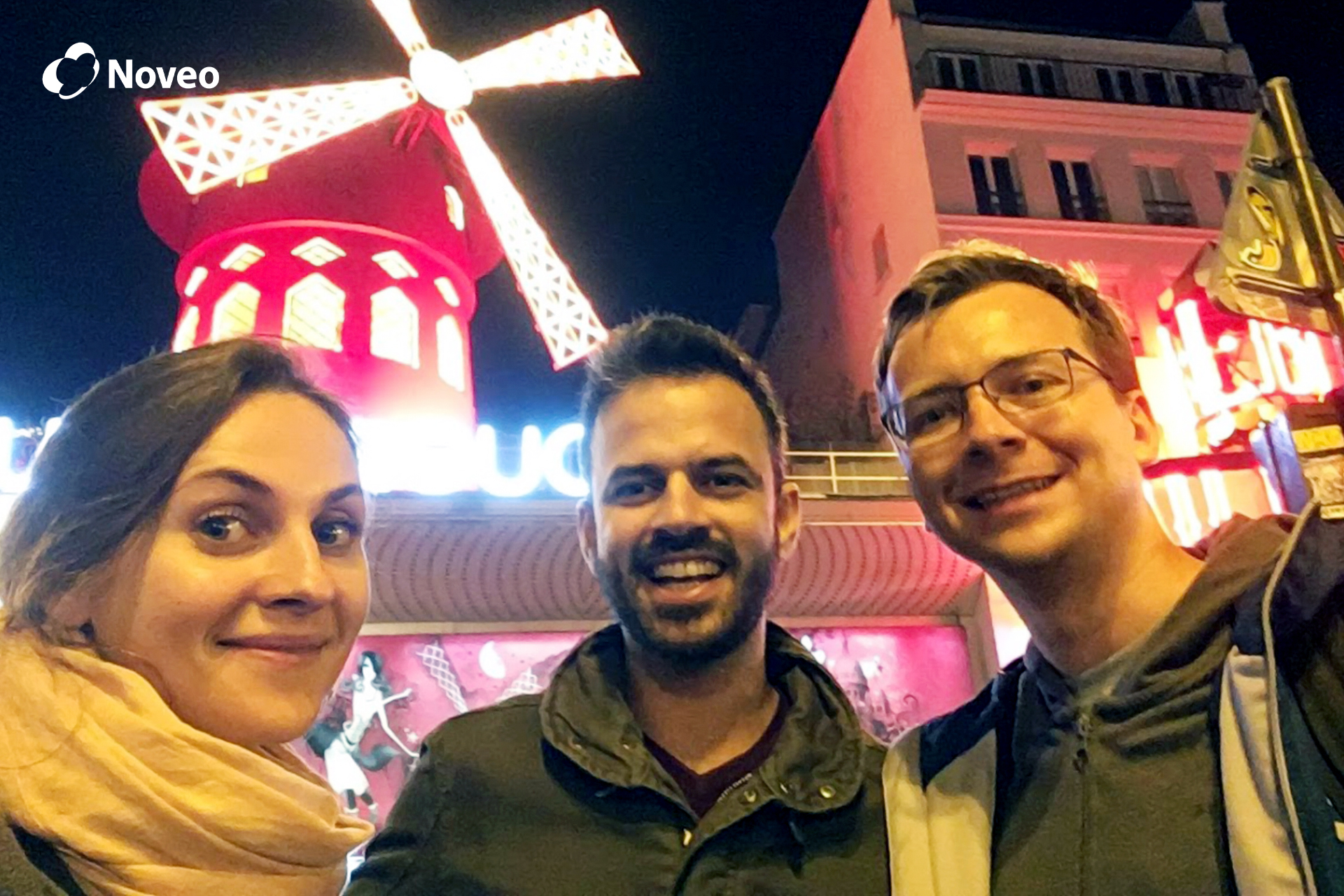 The business trip lasted 3 weeks which is an optimal period to plunge into the work environment, to finish a number of important tasks together with the Customer team and to discuss work plans.
As we were familiar with the business trip preparation phase, it went very smoothly: we bought tickets, booked accommodation in Paris, arranged to meet the Customer in their office on the arrival.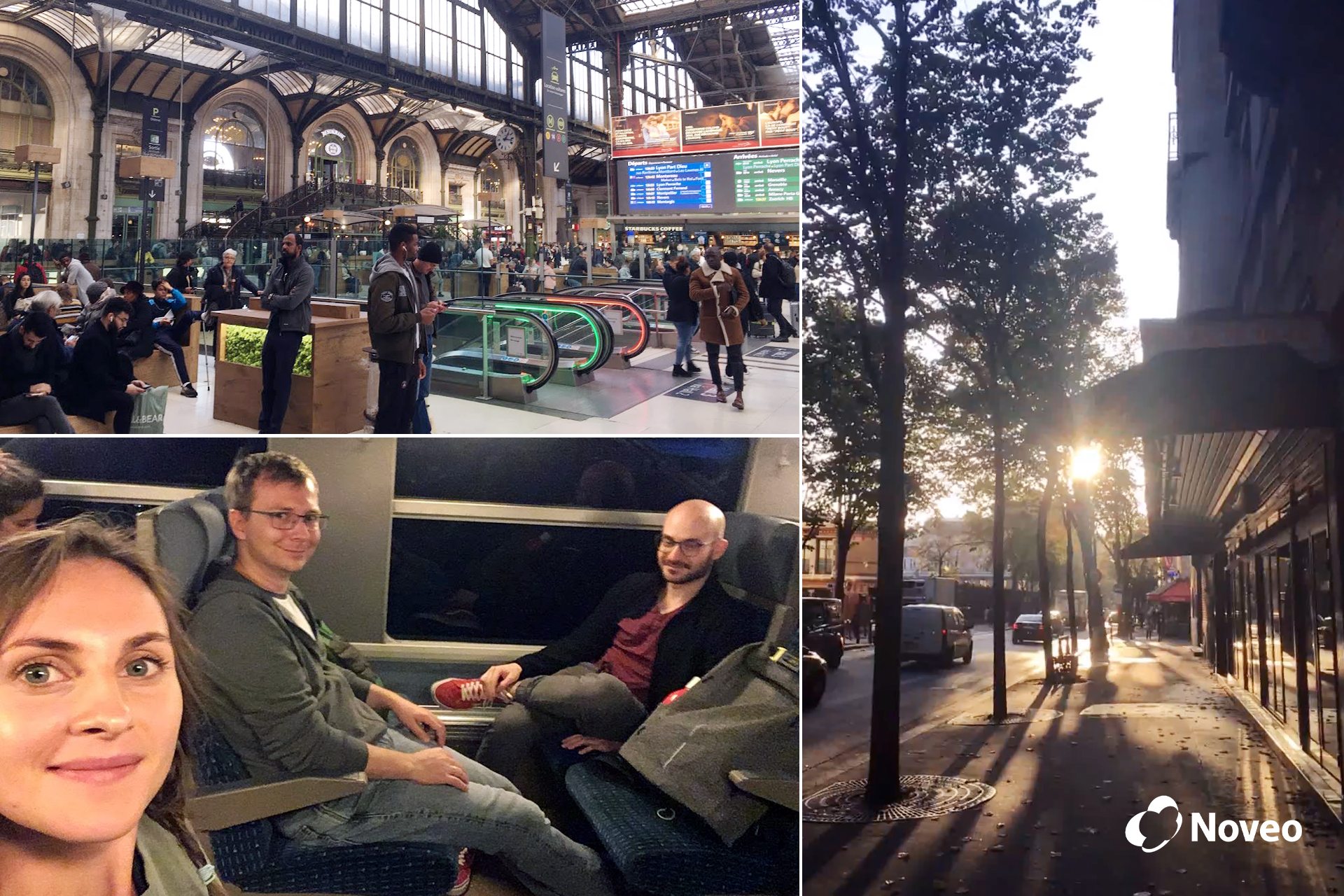 Upon arrival, we were met by the teammates and provided with convenient workplaces equipped with everything necessary. Since we knew our foreign colleagues pretty well, it took us just several little steps to start working - we said hello to the people around us, plugged in the monitors, grabbed some tea/coffee, and got down to work.
One of the main advantages of onsite work is that you get 100% involved: you are in the context all the time, you get the same information as the rest of your team without any delay.
Most of the communication was held in English because it is a common language for the majority of employees. However, in some situations, we switched to French and Russian if it was more effective for the discussion, so there was no language barrier at all.
Aside from work, we were lucky to participate in the daily life of the Customer's company.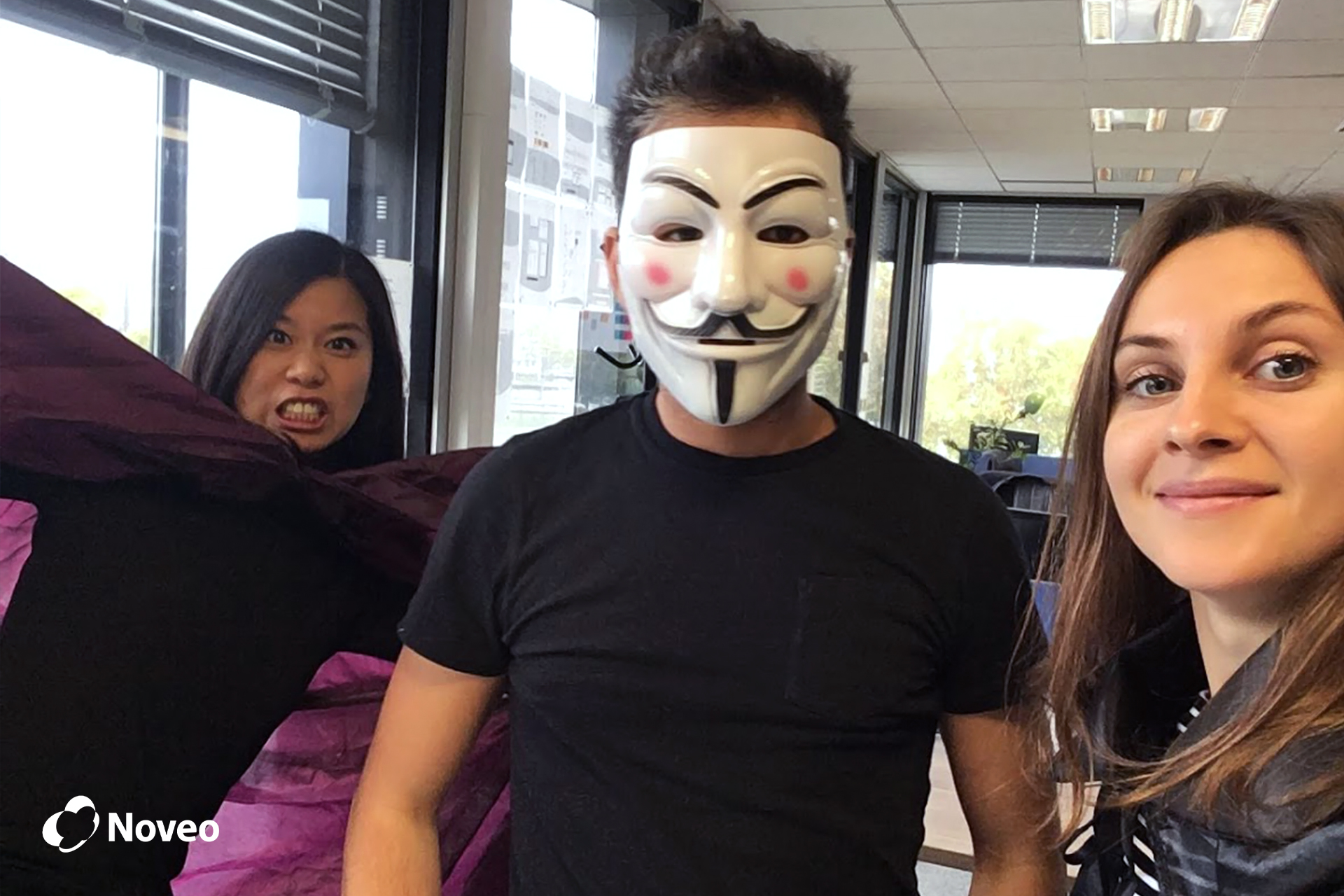 Thus, we enjoyed celebrating a Halloween Party in the office, learned about the quarterly meetup Release Day and participated in the meeting targeted to discuss work results and to set up goals for the next quarter. All these events were completely different but very interesting and unifying, work meetings were very informative.
We heard about the plans for the Halloween Party when we arrived but we did not pay much attention to it. On the 31st of October, we came to the office as usual and started doing our tasks. It was a nice surprise when our team lead arrived soon and brought some good mood and a lot of accessories for Déguisement (a French word for Halloween costumes).
After this, the day was no longer the same: you could see characters from TV serials and films walking occasionally trough the office (it did not interfere with our work, though). And in the evening we were invited to play a Pinata game. Pinata is a toy made of papier-mâché, filled with candies (in the form of a pumpkin in our case) and hung over the floor. One of the participants is blindfolded, spun and given a wooden stick. The aim of the player is to find the Pinata (with the help of the audience commands: Right! Left!) and to hit it with the stick so that candies fall down.
Release Day event was very impressive in terms of scope and information content: the whole day different teams conducted demos of their work done over the last trimester, informed the others about minor and major updates, explained in which way new features may be useful for the user (they demonstrated various use-cases playing roles of "Seller", "Buyer", "Supplier", "Shopper"). Such knowledge exchange seems very important in a big company which develops a number of products simultaneously.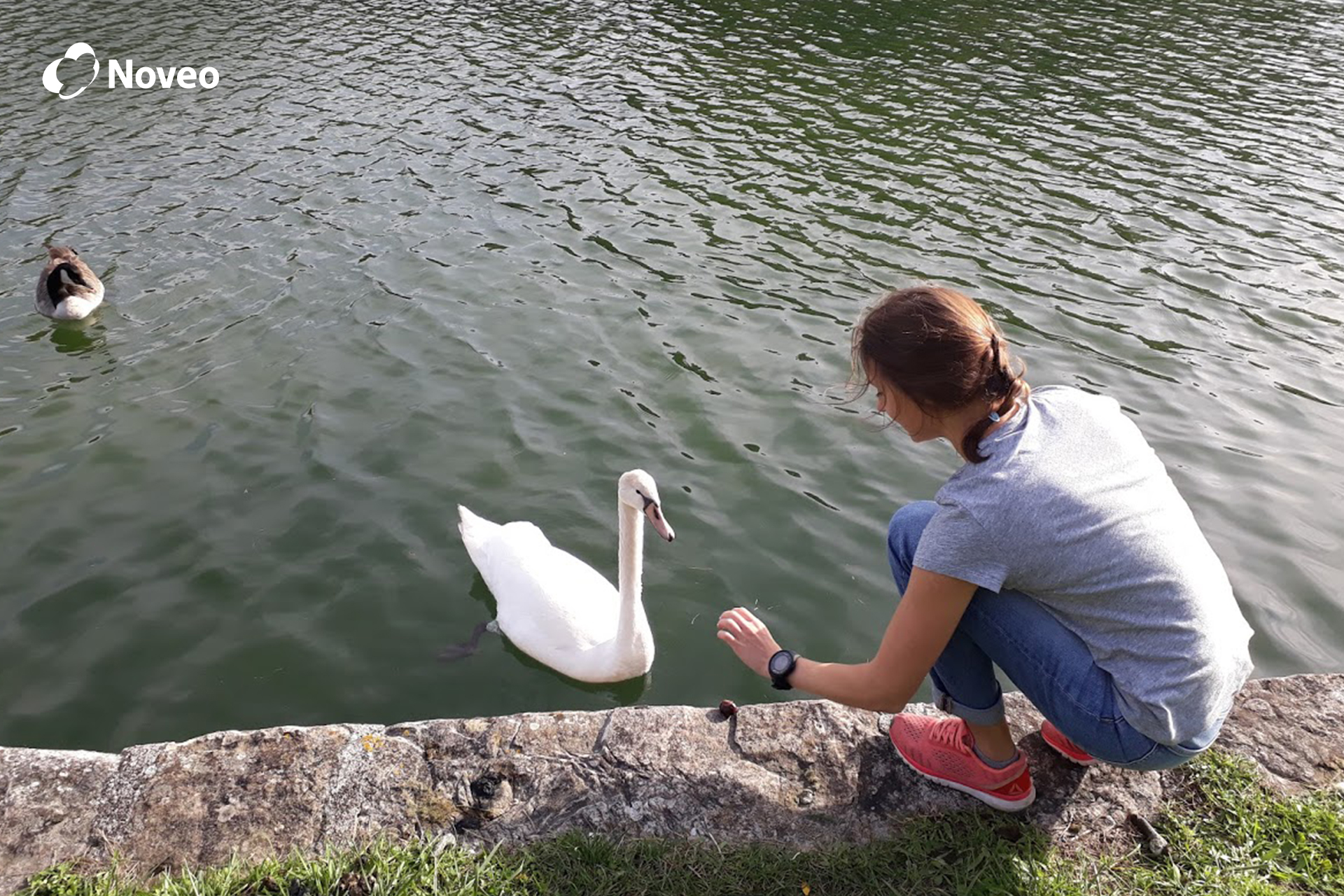 We enjoyed staying in Paris in October and November a lot as it was warm (+15 degrees) and sunny. Of course, there were some drizzles but not as often as we had expected. Anyway, having noticed some yellow leaves in the trees, you could say it was autumn though there was plenty of greenery everywhere.
Our arrival coincided with the school vacations that's why streets and metro were not crowded at all. Later, when schoolchildren resumed their studies, we felt a big difference :)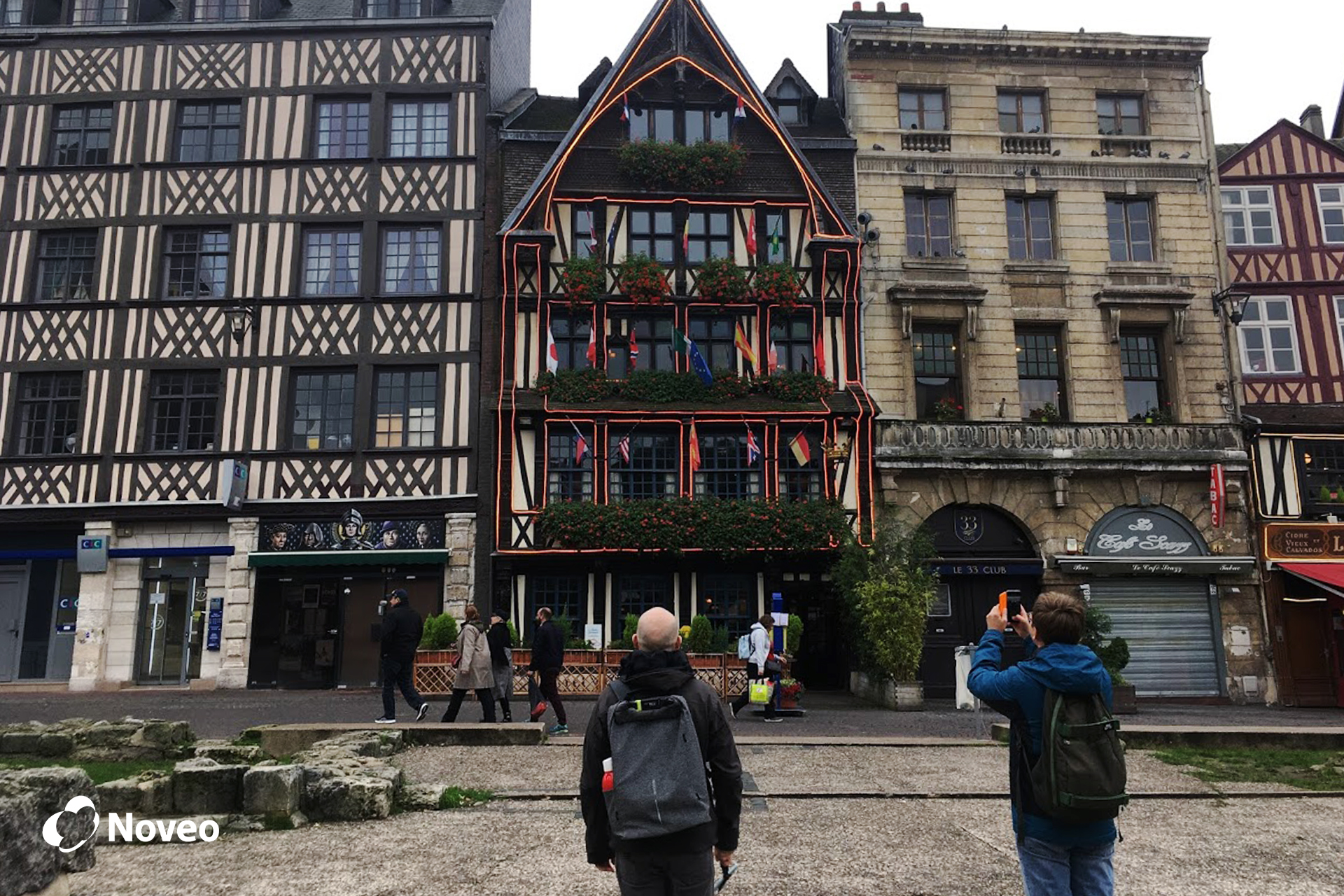 In our spare time, we walked through beautiful streets a lot, met our Parisian colleagues, and even visited Rouen, the capital of Normandy.
The city turned out to be very cosy and a bit deserted (it must be more dynamic during the summer). Rouen is a guardian of the historical memories: for example, it is there Jane d'Ark was imprisoned. A great number of buildings is designed in Gothic and Renaissance styles and Notre-Dame of Rouen is decorated with the highest spire in France.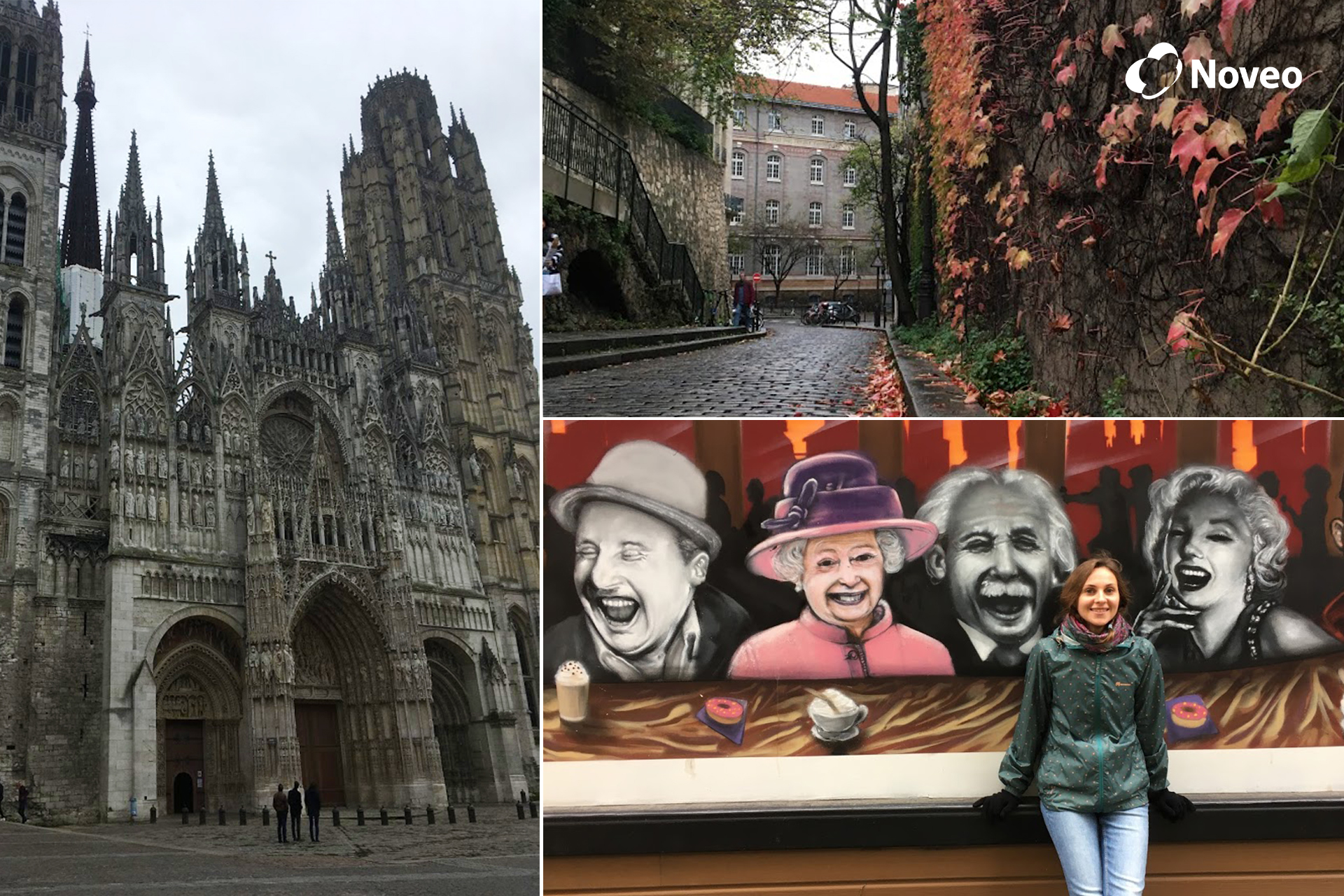 Summarizing the results of the business trip, we noticed positive trends in various domains:
meeting the colleagues on the Customer side in person moved remote work to the next level: it became easier and faster;
during our stay in Paris, we acquired a lot of information needed for remote work;
we learnt a lot about business processes of the Customer company which facilitates mutual understanding on different levels;
we got to know French culture deeper, it seems to pay a considerable role in terms of intercultural communication;
we met our colleagues, freshened up and got motivated.
Thanks to the host and sender organizations! "Business trip" project went successfully!