Noveo UX analyst Mila shares her entire expressions about her business trip to Paris.
What does your perfect business trip look like? Everybody has its own image. I would describe my perfect business trip the following way: waking up early in the morning, buying some croissants in the nearest boulangerie, walking to work enjoying the golden rays of the rising sun, then meeting my colleagues in an elevator, working hard, sometimes taking breaks to have a cup of coffee, in the evening running along the Seine river and drinking a glass of wine with my friends. Finally, my dream came true this January!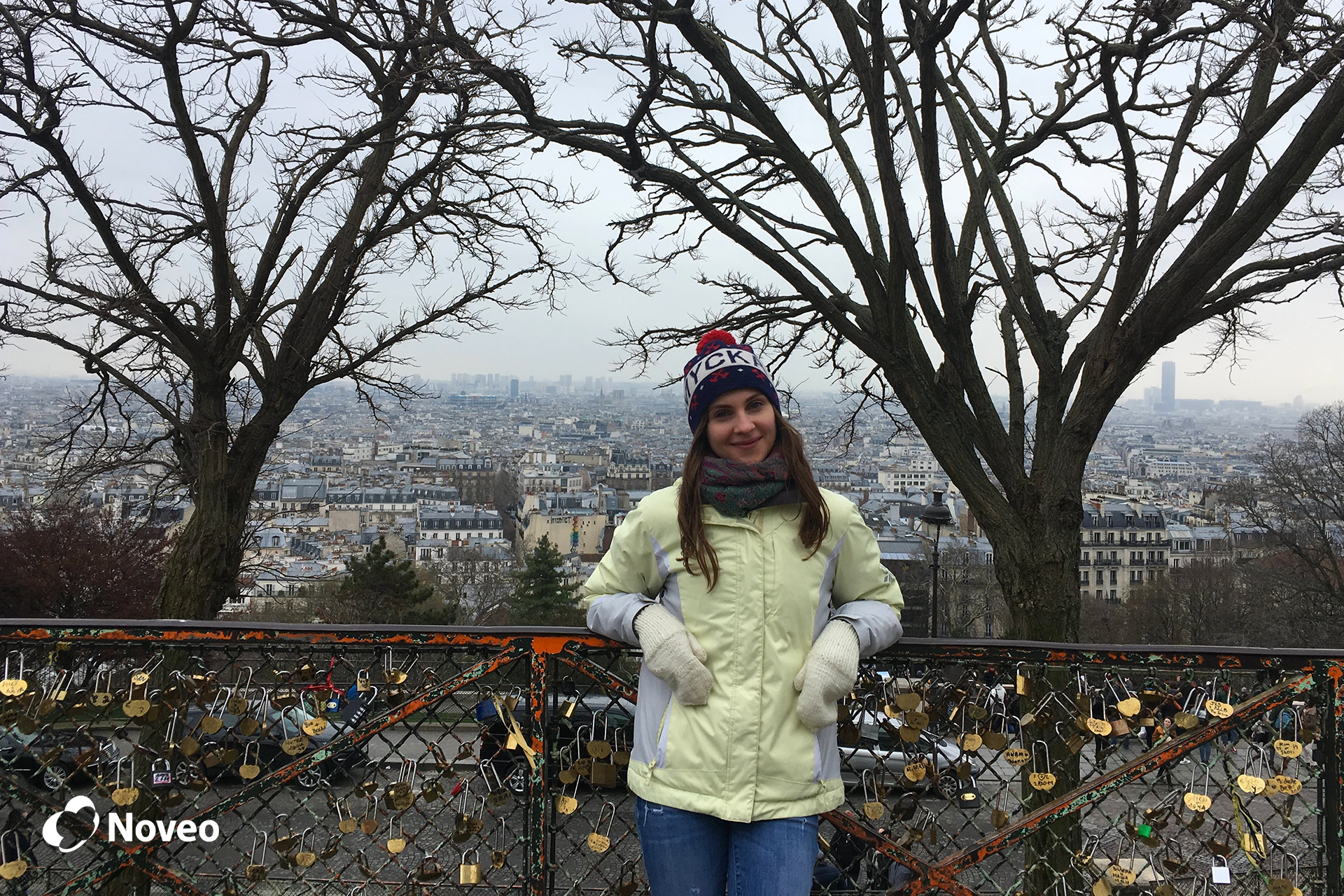 It all started when our regular customer needed an analyst. Since the project was complicated it demanded active communication with specialists from diverse areas, I was invited to work at the customer's French office.
The preparation stage before my business trip took some time due to visa, flight tickets, and accommodation. After all, the long-awaited day came! My suitcase was packed, all required programs were installed on PC, the instructions and directions were given.
I still remember the moment of excitement when I entered the customer's office for the first time. Though it was pleasant excitement of anticipation of a lot of new and interesting moments.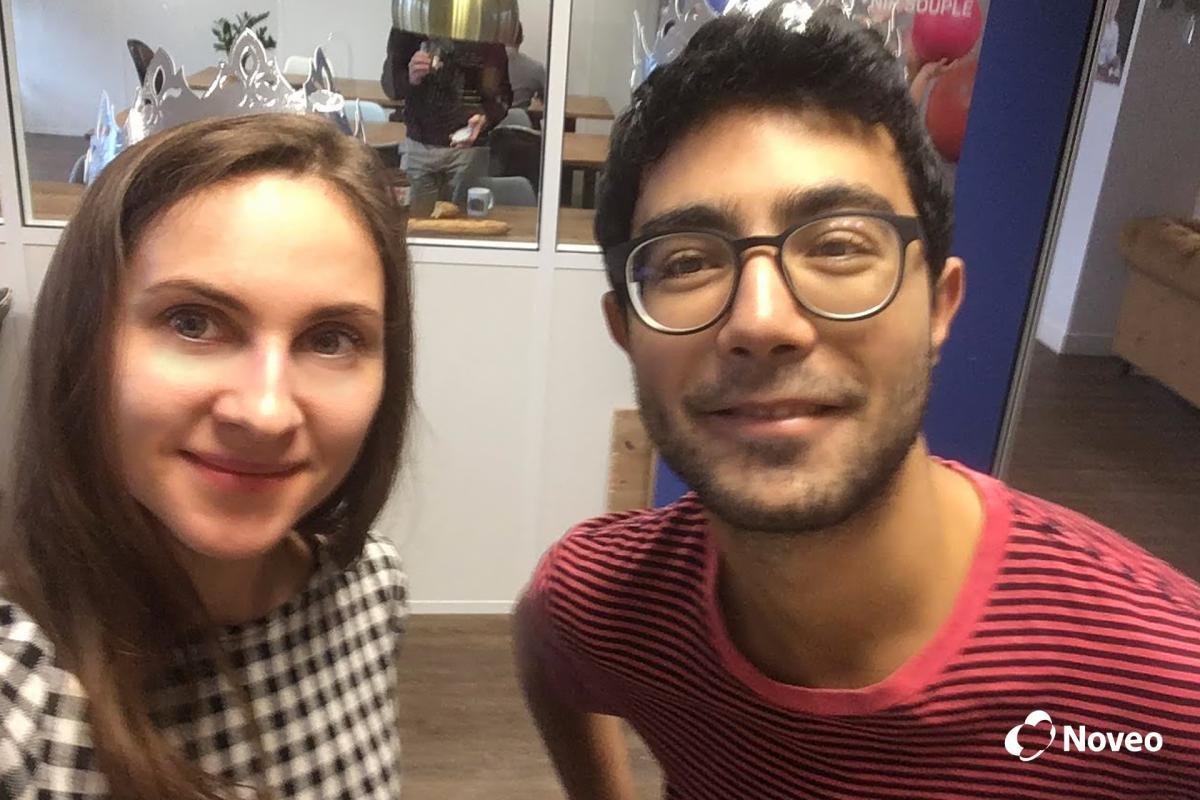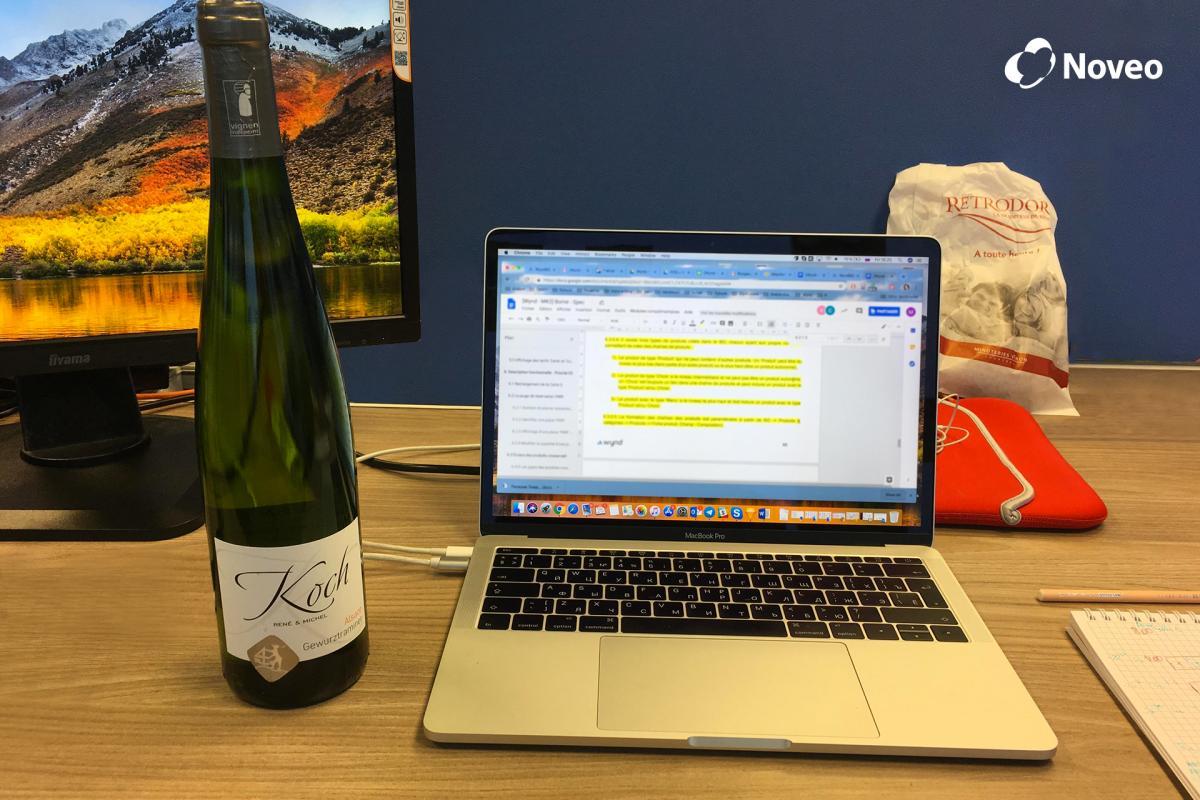 The first meeting sorted all things out: they showed me the office, introduced to the colleagues and equipped the workplace. I felt like a team member and was eager to work :)
I would like to say a few words about the location of the office we worked in. The building is located by the side of the Seine river not far from the Eiffel Tower. The way to work was a real pleasure and a view from the windows increased the level of endorphins.
The office occupies an entire floor in the business centre. There are three large open-space rooms, small offices, a conference room, a kitchen, and a meetup room. To make the life of the employees easier, there are arrows in the corridors which help to navigate to the destination room.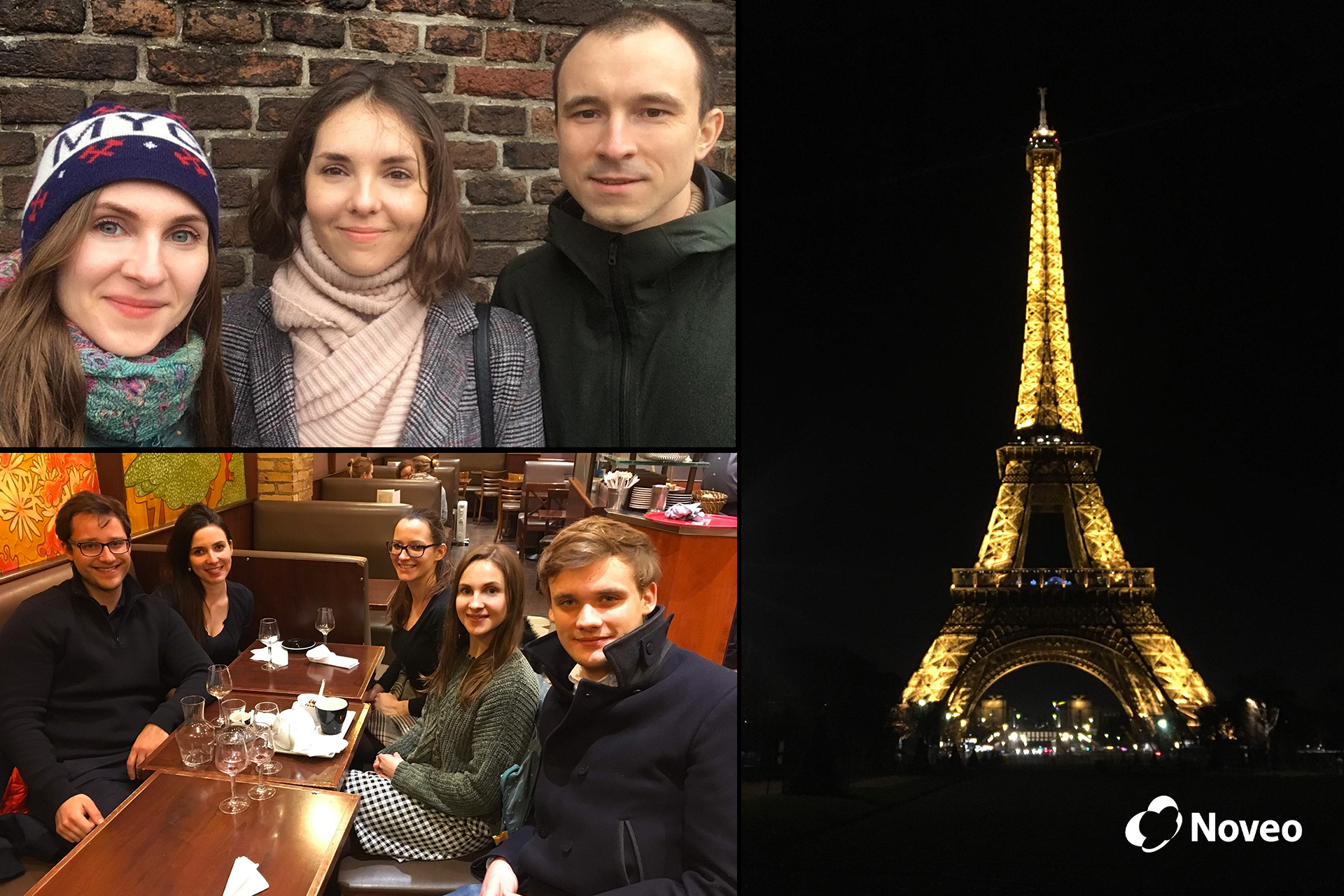 We spent lunchtime with a group of colleagues in the canteen in the business centre. An interesting notice: French people eat a lot of vegetables. For instance, each dish is served with a portion of  "double side dish"— vegetables with cereal, macaroni or potatoes. Also, there is always a jug of water on a table and everyone can cut a slice of baguette for free.
Working hours are similar to ours — you can come to work when it suits you,  just don't block your colleagues and take care of a successful result. The majority of colleagues came to work at 9.30 which appealed to me as a person who likes to start working early in the morning.
I would like to point out my French colleagues' high level of spirit of sport, which was a nice surprise for me. They organize teams (a track team, for example), take part in various Paris competitions, go to the swimming pool or cycle together at lunchtime. Having known I have been into running they shared an awesome running route with me, which was amazing: along the Seine river, past the Statue of Liberty (yes, Paris has its own Statue of Liberty, which was brought from the USA), along beautiful bridges, to the Eiffel Tower and back.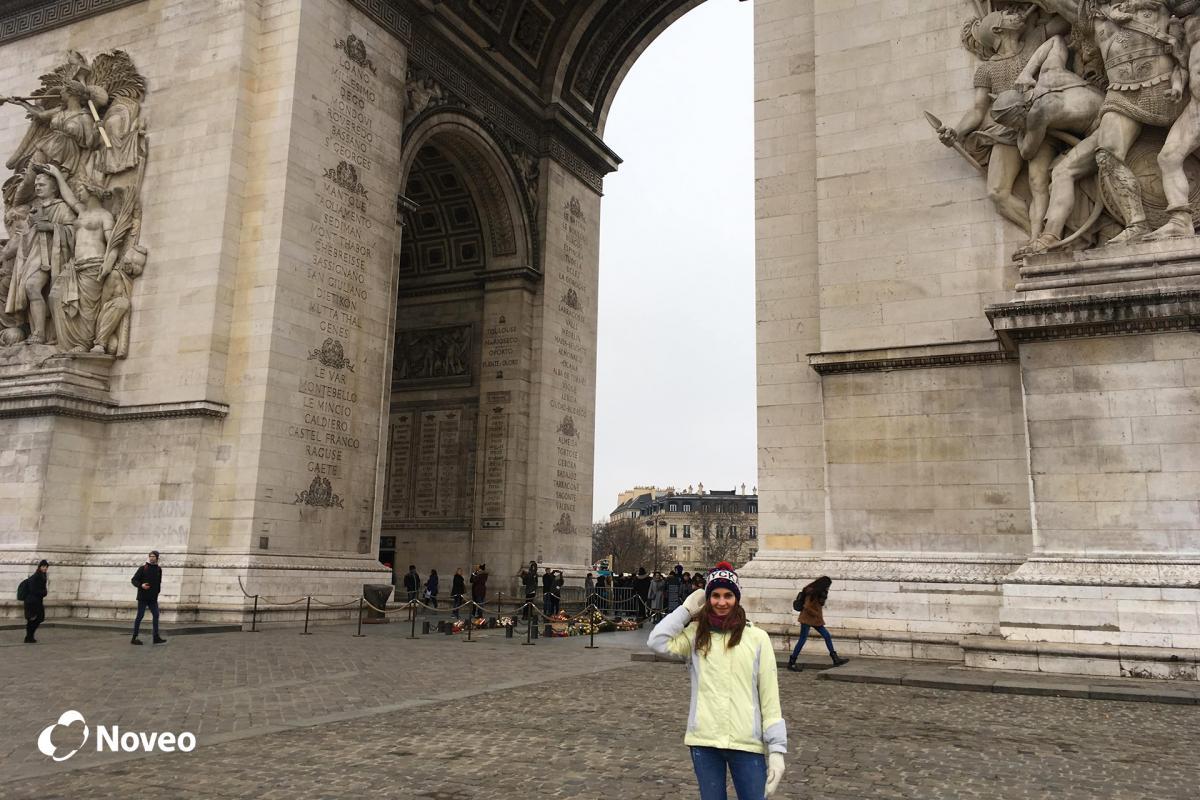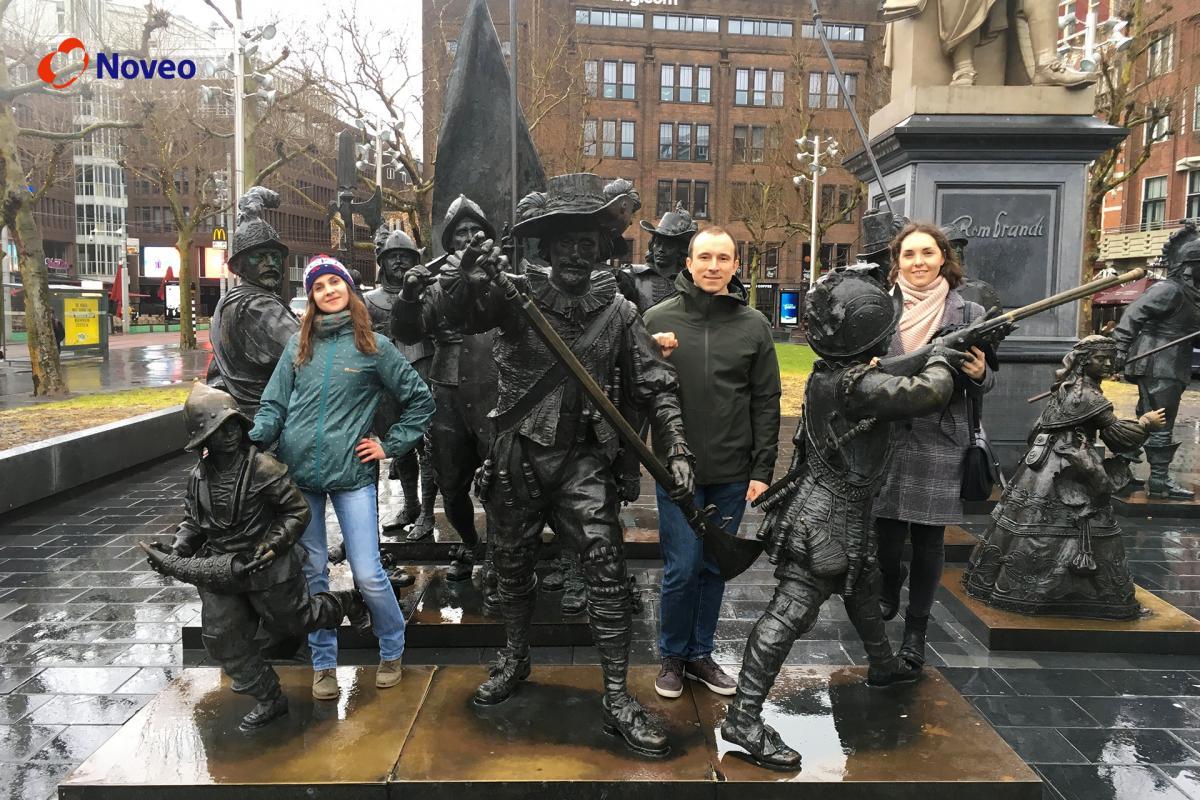 Having become a team member, I was lucky to be immersed not only in the working life but also in the social life of the team.
Firstly, every Monday we had joint breakfasts with various pastries, toast, jam in the kitchen, we had a snack chatting about everything: previous weekends, different cultures, and product team updates.
Secondly, during my trip, there was a religious holiday Épiphanie (The Epiphany). I have been always attracted by its funny tradition: a traditional cake is served with a surprise inside (a coin, a bean or a figurine) as a treat. The one who gets a piece with a surprise puts on the crown and becomes the king! At the Épiphanie celebration, we had 3 huge cakes in our office, and everyone was able to try their luck in search of a figurine.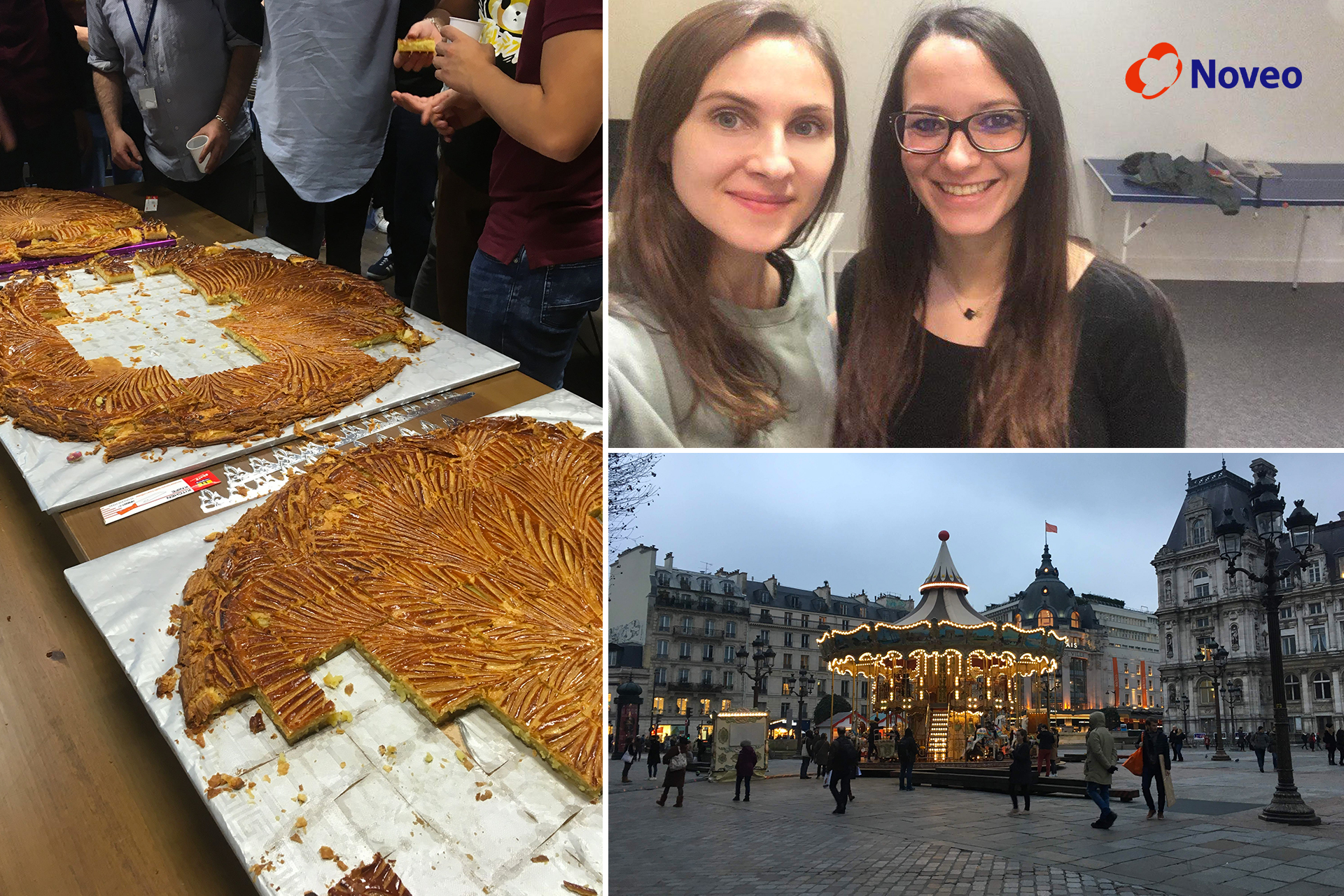 Thirdly, the company I worked for achieved high results in the rating of French companies, so the CEO gathered all the staff in the conference room, expressed his gratitude and told us about the future growth plans. It was interesting to plunge deeper into the life of the company and rejoice at the success with them.
Of course, there were nonwork moments apart from work:)
This business trip allowed me to meet my Noveo colleagues who work in the Paris office and who we don't see so often.
Personal communication is much more interesting and pleasant than communication at a distance. We chatted a lot, laughed, discussed our plans —  as if we don't even work in different offices.
I spent the weekends outside Paris: I went to visit my friends in Amsterdam and Lyon. All these trips didn't stop me from gradual getting to know Paris and its life.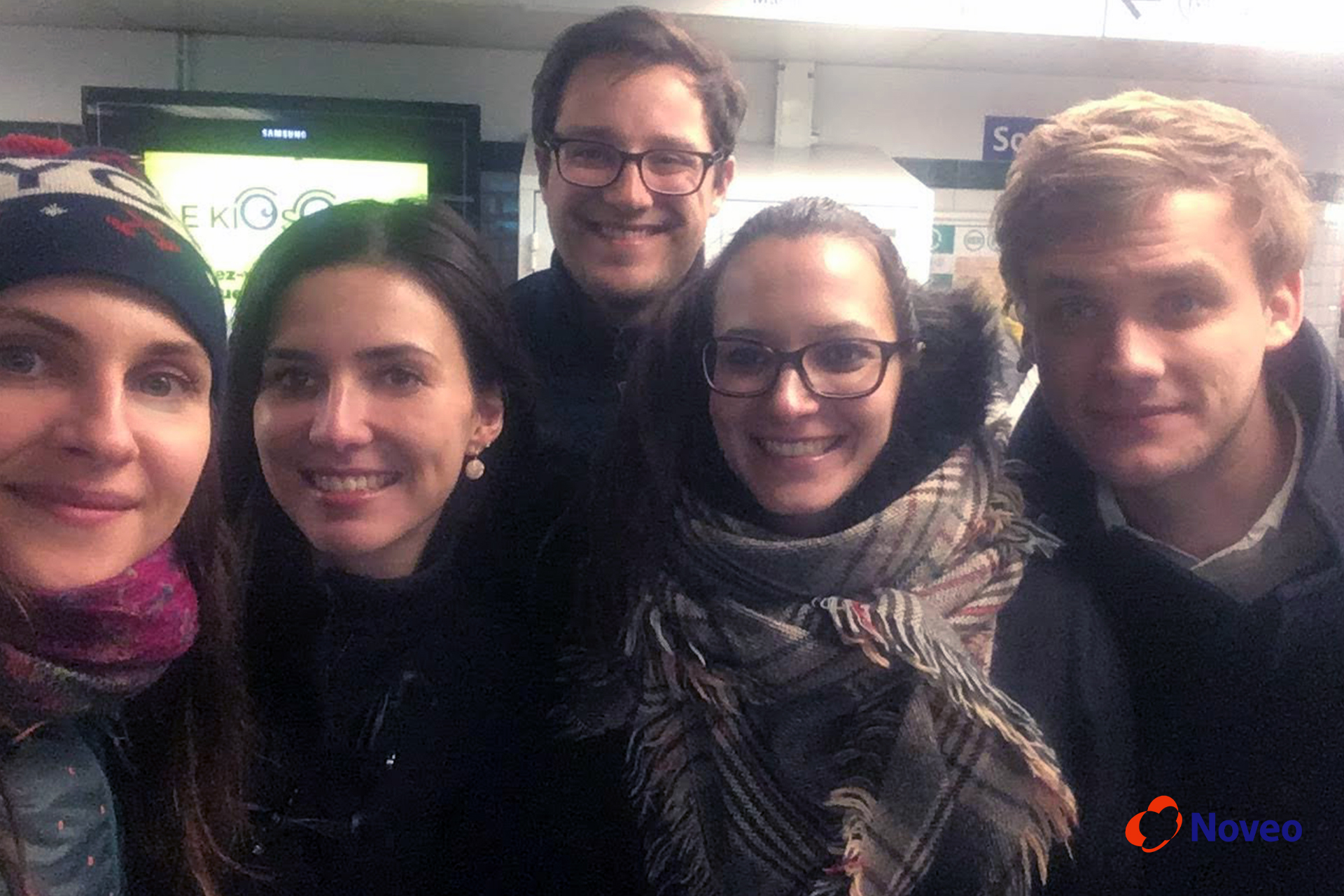 At the end of the trip, I made several conclusions:
Personal communication gives amazing results that can continue by inertia in remote communication;
IT specialists have many common features and interests, regardless of their belonging to a particular culture;
Paris turned out to be a very diverse, cosy and hospitable city;
A change of scene can increase productivity due to emotional uplift and new discoveries.
I would like to thank those who helped me throughout the entire business trip and wish an ideal business trip to those, who are going to have one!