Dare to sing only in the shower or around the campfire among friends so that your voice doesn't really stand out. You always wanted to realize your fullest singing potential, didn't you? Cizoo, a mobile application, will turn your into a professional singer in a blink of an eye!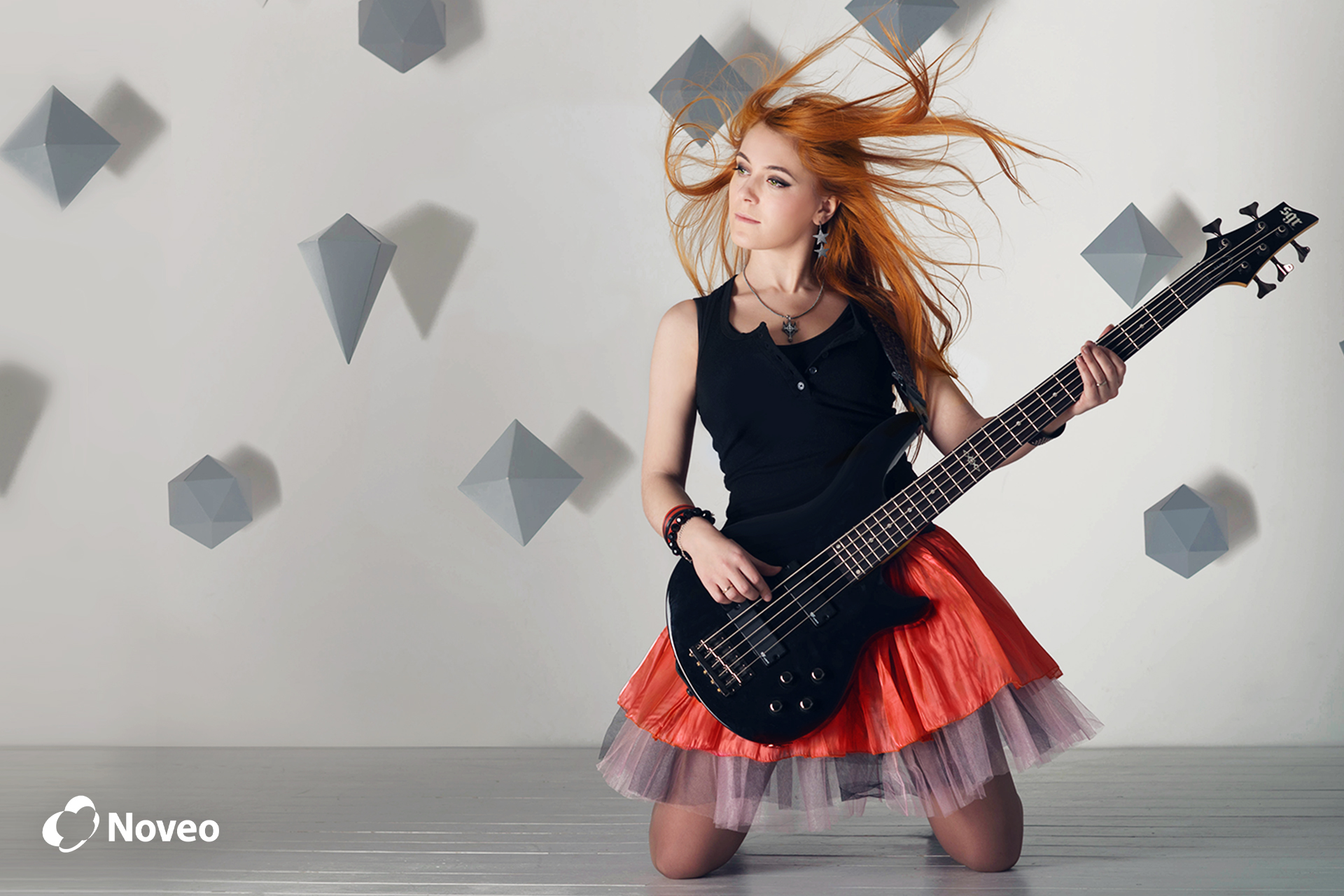 Some years ago 4 Parisians, fellow enthusiasts, who shared music interests and believed it was not only the best way to express themselves but also the easiest communication form, decided that everyone else outside music professional community has to know about it.They established a start up together and went on looking into audio technologies used by leading sound recording studios. After 2 years of intensive R&D they managed to create effects for voice autocorrection and famous singers voice imitation for mobile devices. Finally a mobile application Cizoo came along which lets anyone interested feel the joy of singing.
The application itself is a specialized social network: a user chooses the song which they want to sing, records the video of the performance, adds audio and video effects - done, it can be posted and shared with friends to different messengers! So what?
Firstly, you are not in danger of singing out of tune as your voice is corrected automatically.
Secondly, you may try yourself as a performer of different styles – the application offers a wide range of songs from soundtracks to rap and R&B.
Thirdly, you may feel like a real star due to video and audio effects (for instance you can apply the filter "Sing like" and make yourself sound similar to some specific performer – the most popular are Kanye West and Taylor Swift).
Not only can you pretend to be a star but also make a really special birthday greeting, declare your love or say hello to your best friend in the manner of your favourite rapper.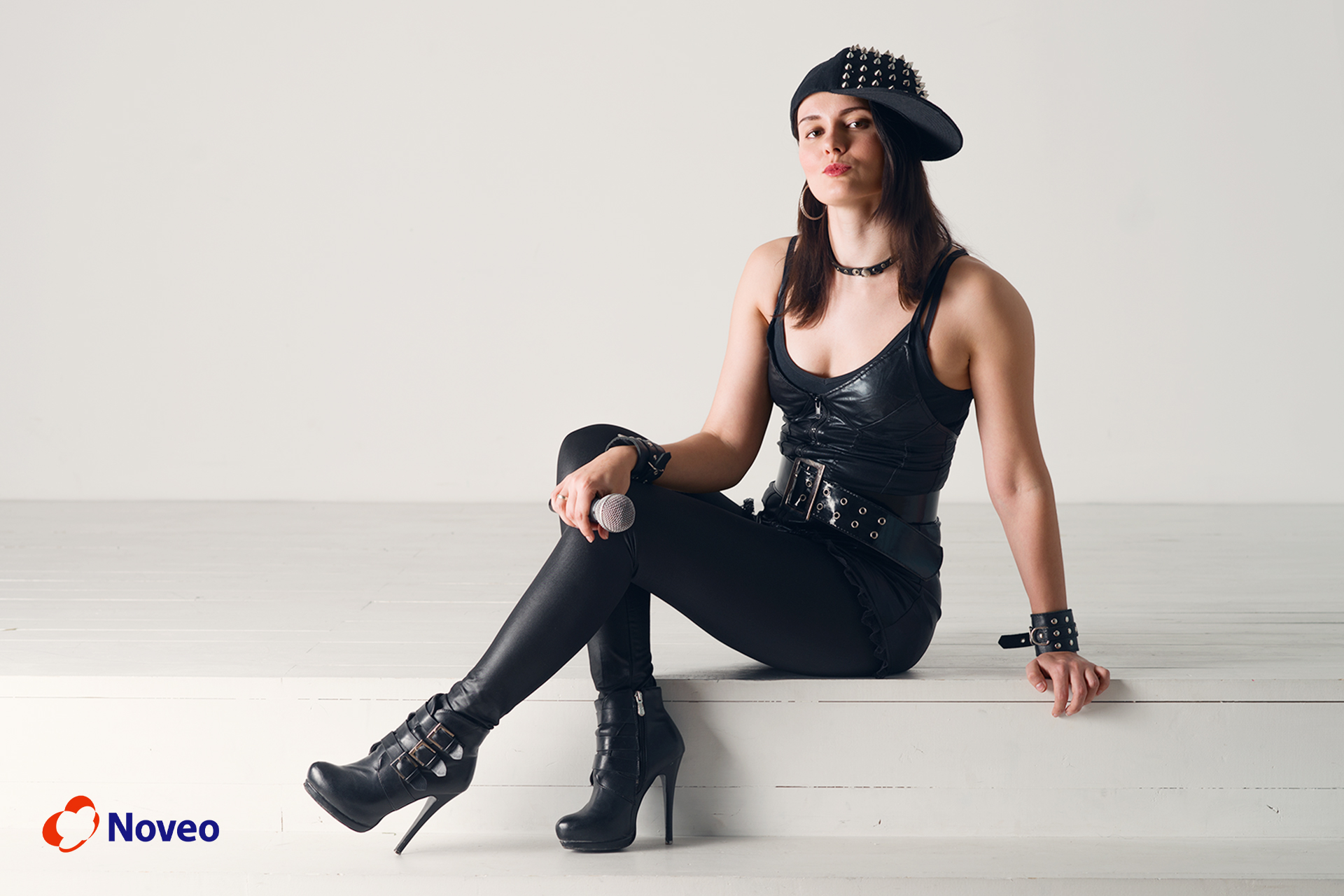 The application was launched without great ado and it was first presented just to a small group of users. Within several months it grew to 30 000 users (mainly the youth, of course), who created about 600 000 videos and it became evidently it was ready to be widely promoted. After the first and the simplest version of the application had gone public it started to slowly develop different features. It became possible to comment on videos, it got the feed, notifications of the events that had happened, a search by a tag or a song option...New songs are being added, voice effects, video filters, the application has been redesigned and its performance is being constantly optimised, the bugs are being fixed - like it always is :) The product is being updated and the developers stay in touch with the users and take their interests into account. The app store reviews shows that the effort is paid off ;)
The application is only built for iOS. Noveo team joined the production when new features were being added. We worked on streaming which allowed users to watch a clip online with no need to download it to a device, we added the option to comment on videos, to send push-notification, adjusted the server to those changes, fixed bugs and optimized the performance. We did out best with that little but important step and now the customer is considering delegating us web-development and building an Android-application from the scratch. However, our part doesn't end with the development: It is also out investment project so we are really interested in its success.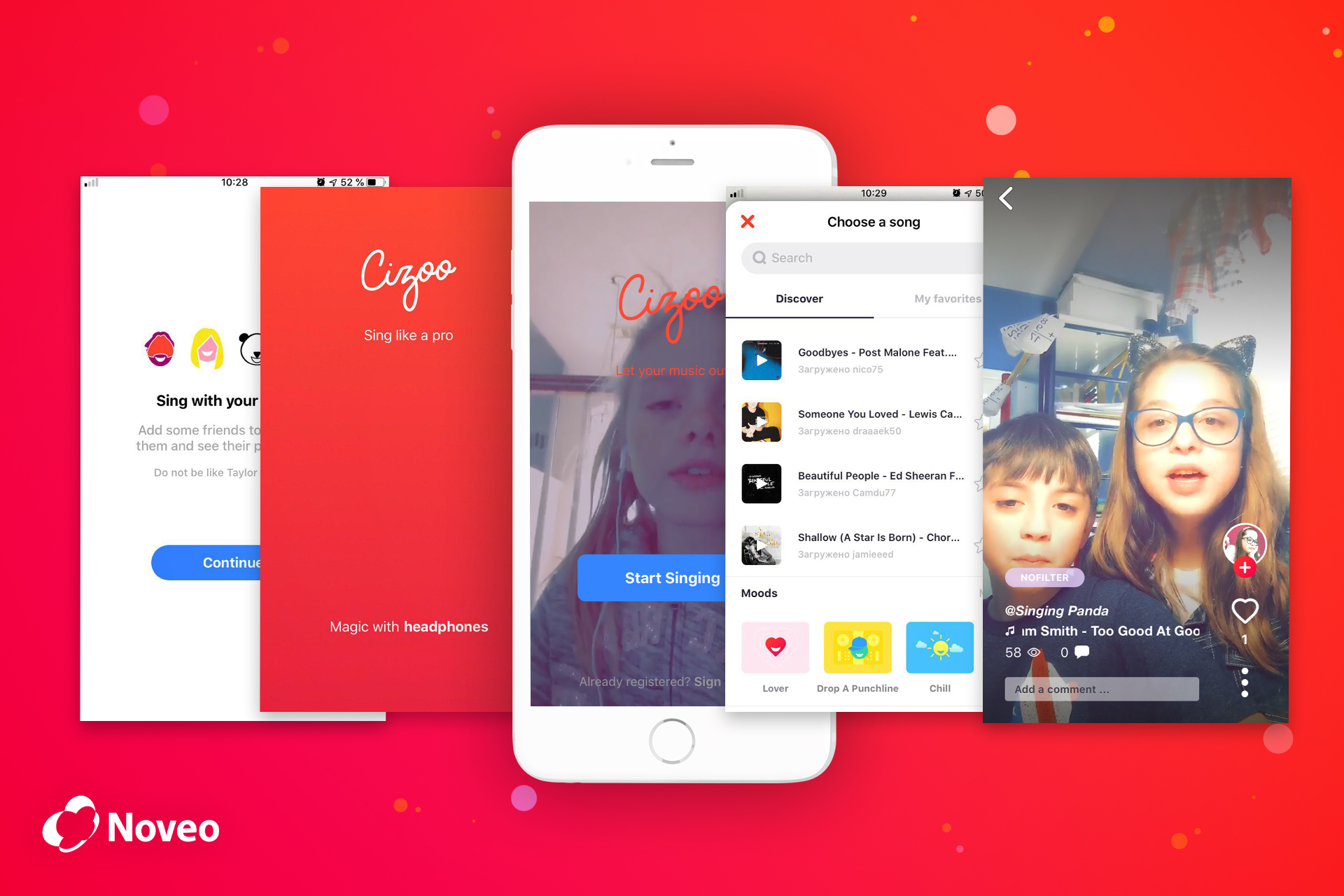 Meanwhile the project developed a promising spin-off - a karaoke booth for corporate parties! А soundproof booth is set at the venue and the workmates may enter it one by one like conventional karaoke or in threes and fours to sing a chorus from a famous song using voice autocorrection and finally get an email with the video performance! The invention has already been appreciated by such giants like Kenzo and one of the most popular French TV channels M6 at their private events.
Putting voice autocorrection and karaoke together, the creators hope to help people get rid of karaoke complexes and "turn the whole generation into stars". We wish them luck in achieving these challenging goals and promise to do our best!