We would like to thank our analyst Alexander for the overview of technological prospects!
"16 was tough, 17 will be better", - thought the inhabitants of Russian Empire at the beginning of XX century, just before the communists took the power. However, besides the murderous revolution 1917 brought a lot of quite peaceful technical novelties all over the world. For example, Albert Sadaka gave birth to the first startup producing Christmas lights (before that people used candles), in Great Britain shocking therapy was for the first time performed with the use of electricity, in California the first Hooker super telescope was built.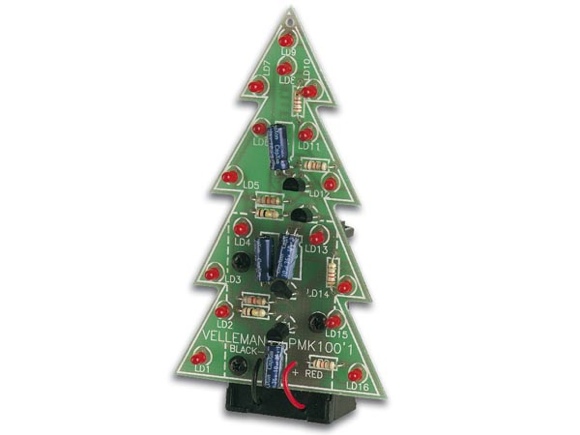 A century passed, and new technologies still don't stop to evolve and each year we observe new trends, changing our life. In these terms 2017 will not be an exception, so let's check what we should expect and what the possible reasons to beware of it are.
Unmanned vehicles
Nowadays nobody will be surprised by tech-laden cars, where electronics help people to drive.. It's been a long time since cruise control was a technical novelty, and modern car manufacturers took a step further: advanced and costly vehicles can not only keep the set speed on a route, but also stick to their lane on a twisty road and park without human help.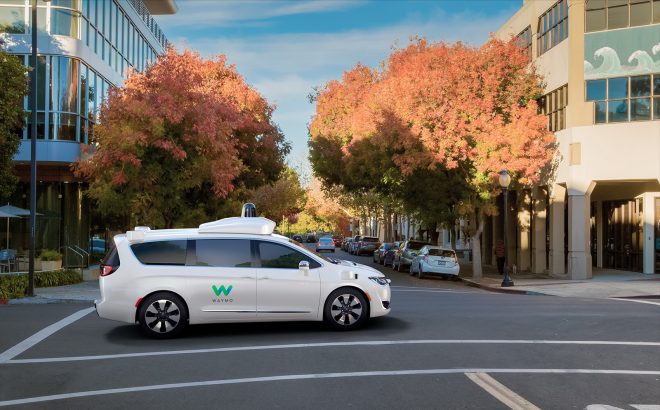 At the end of 2016 BMW presented BMW 5-series, which can change lanes on its own, just by one driver's click. It means that cars manoeuvring self consistently will become a part of day to day life of European cities already this year.
However, it's the human who is responsible for all the possible (though unlikely) undesired outcomes like accidents. So even those who can afford such a car should take advantage of artificial intelligence carefully. Unmanned cars are no more a privilege of IT-focused companies like Google or Tesla.
Unmanned technologies now are available for the majority of large auto groups so the last are now waiting only for breeding ground like laws and social encouragement.
It would surely be naive to await a total refuse of piloted cars in 2017, but this year will certainly announce an active phase of an overpass to unmanned future.
Wearable electronics
As known, the history develops in a spiral, and so does the history of IT development. Just remember that the first sensor screens were released in the 70-es (sic!) and the first tablet by Microsoft appeared in 2002. Although, the real popularity came to tablets several years later, in 2010, when the release of iPad made the trend a common and widely used routine.
It seems that Google accepted the fact that Google Glass, that at first caused a great excitement, finally turned up to be a failure. But this doesn't mean that the idea of smart  wearable glasses is inviable in the next reincarnation.
The idea is actively developed by Snapchat creators: at the end of 2016 they demonstrated their new product Spectacles - the glasses allowing users to record episodes from their lives and share them via social networks. The glasses look less geek-like than Google Glass and fulfill a concrete task that users understand and more than that - like so much!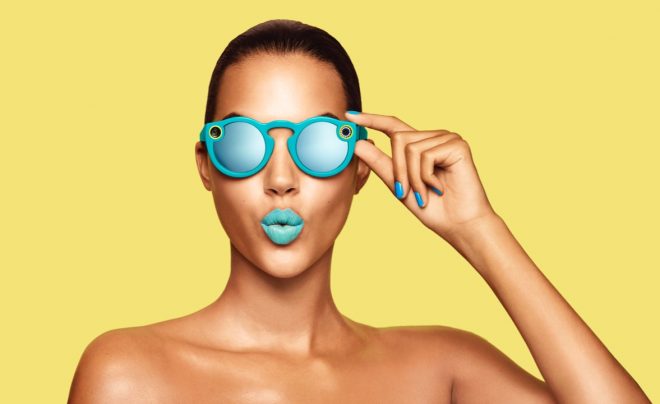 Mobile electronics became smarter, and a person talking to Google now doesn't look queer even in remote settlements (according to Google 20% of search is performed with the help of voice input and this number is on increase). So we can expect further integration of voice control into such devices and their further development as a class in 2017.
Integration of real and digital worlds
Amazon made a lot of buzz announcing the opening of a shop without cash desks in the beginning of 2017. To buy something in this shop, one should download a special application. Each time when a product is taken from a shelf or put back, the shop system recognizes these actions and automatically updates customer's virtual cart. When customers leave the shop the money is automatically debited from their account so they don't have to waste their time in cash desks queues.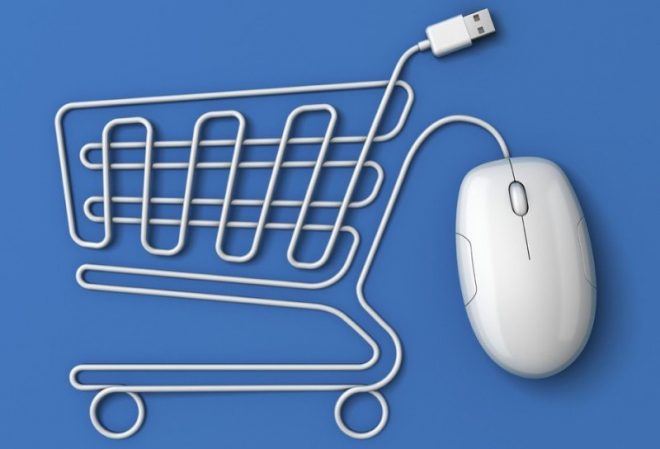 A lot of people are sceptical about this idea, especially when it comes to Russian reality. It is said that there will always be wrong-minded people, who couldn't take hold of misappropriation of the goods at "free" access. Here we should note that vending machines are functioning everywhere for a long time, and shops like IKEA already have self-checkout lanes.
The success of Amazon initiative will define the viability of this model to a large extent. If the idea proves itself, other large retailers will inevitably implement it into their business processes, so their employees will have to retrain and take a back seat in this business.
Virtual reality
The interest for virtual reality is on constant increase in recent years.Quick-witted business people already use the latest novelties to entertain people in shopping malls, and almost all smartphone owners using a cheap solution from Google CardBoard or more advanced solutions can now have the virtual reality of their own.
Demand creates supply, so as a counter to those willing to run from the real world to virtual ones there are more and more people aiming to create these worlds. Therefore, a lot of devices allowing to create such content come to their aid. Let's take an example of Ozo cam by Nokia, that allows not only to create VR content, but also to broadcast it live. And this is only the beginning: in the last year the world has already seen several startups promoting their VR cameras, so we can expect a large scale of these this year.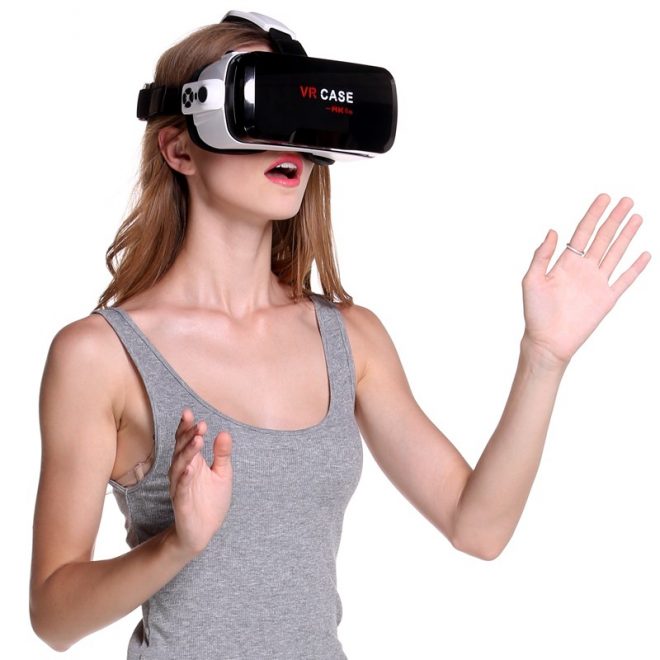 For now the issue is that the park of VR devices is very diversified, so the content for them is rarely cross-platform. On the other hand, an international Global Virtual Reality Association (GVRA) uniting all the leading VR-brands was recently created. Therefore, soon we can expect appearance of new standards simplifying the life of manufacturers and content creators and allowing them to create much more content.
Artificial intelligence
One of the hottеst topics of the last year. In the coming year we are expecting a real boom of AI in IT. Regardless of the fact that it still doesn't look like human-like robots that we see in movies, it already can solve custom tasks both in business and in daily life of usual customers.
The development of technology trends invites AI to be even more integrated in our life and in the things surrounding us. Siri voice assistant recently gave third-party developers the possibility to use it for their own purposes. For example, now the owners of Apple devices have the possibility to manage their accounts using voice commands in Venmo.
The concept of Internet of Things where each, even as it seems the least important, device is connected to a data networking is on increasing popularity. Taking this into account, it is possible that in the near future smart helpers will learn a vast range of operations in the physical world, from switching on a kettle to making an automatic order for food as soon as a fridge is empty.
The technologies promising a real technical revolution are being actively developed, and it is possible that the breakthrough will happen already this year. We can discuss advantages and disadvantages of these inventions, argue if it is safe to entrust them our lives, and dispute a lot of other things, but one thing can be said for sure: the progress is unstoppable! And who knows, probably this very year will herald the final transition to the IT era?..
We would like to thank our analyst Alexander for the overview of technological prospects!