One of the places on the Noveo world's map is picturesque Tbilisi. Our manager Maria, who has been living in Tbilisi for a long time and working in our Georgian office, shares her impressions with you!
Hey everyone! For almost a year now I have been living in one of the most colorful, warm, and comprehensive countries (and there were more than 40 of them) in my life — Georgia. How it all happened, what new I gained for myself and what I lost, what difficulties I faced, what entered my life without much resistance, and what I had to get used to — I will tell you about it in a short story about my relocation.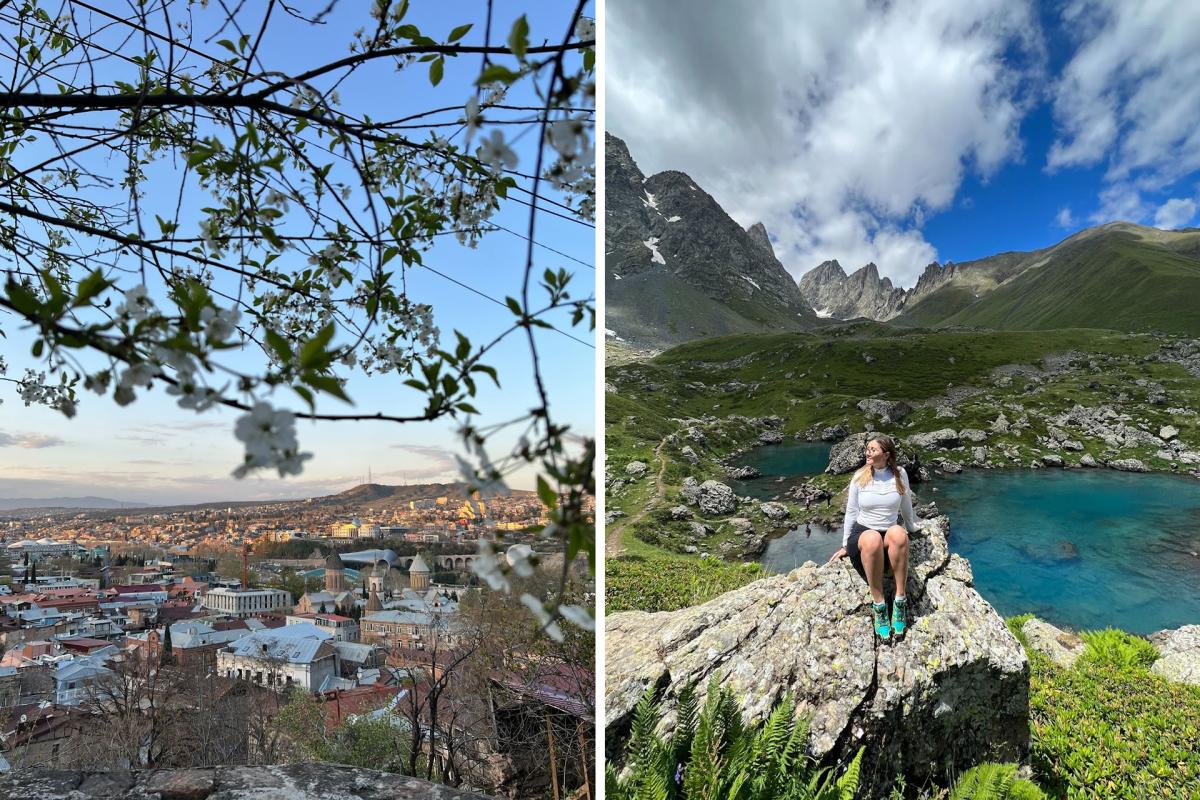 When I had the idea and the need to relocate, I was already near Georgia — in Armenia, so the move was as simple and short as possible. Besides, I have already been to Tbilisi and other cities in Georgia several times and understood that something good and comfortable was waiting for me. At the moment of the relocation, I had a backpack and a laptop with me (my usual team for the trips), and everything else I needed arrived to me a little later.
Relocation to Tbilisi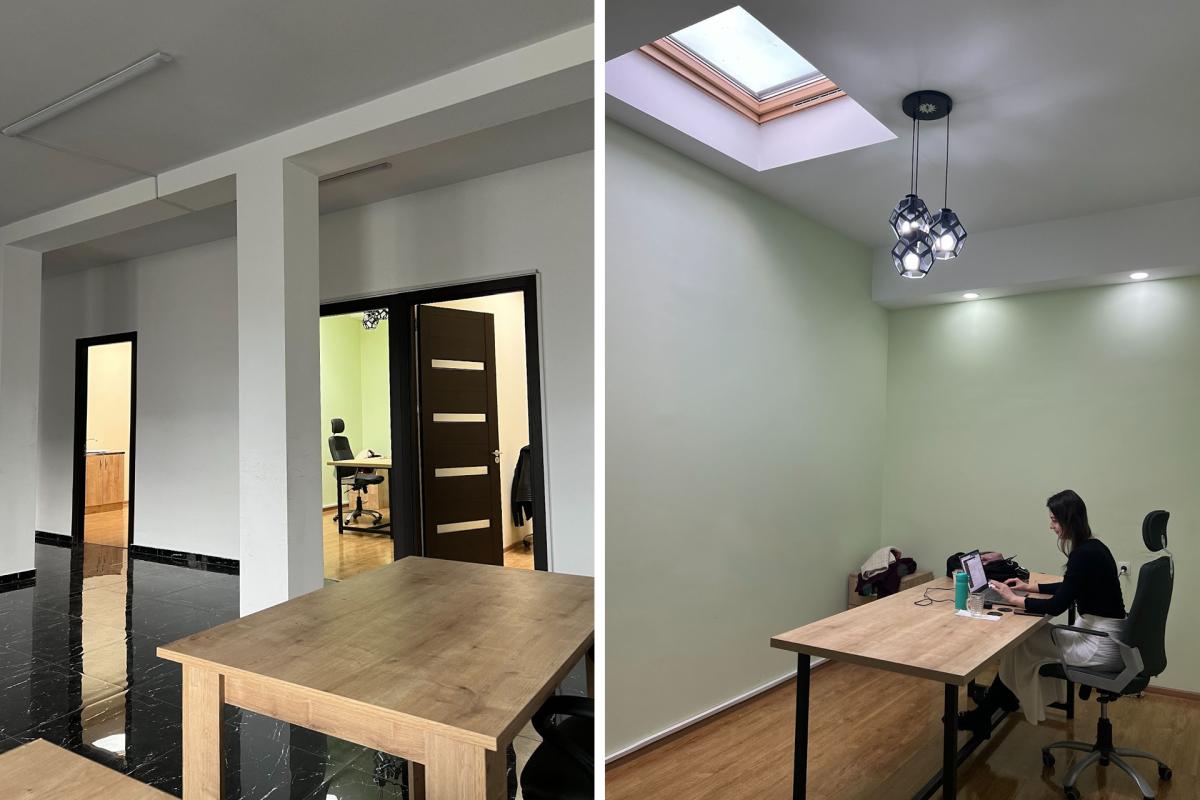 The office has been opened in the very center of the Georgian capital: Tbilisi City, Kostava Str. N 20 — close to all major amenities, restaurants, and coffee shops. And what's actually everything I'm interested in when I'm in the city! There are several factors why Tbilisi has become a great place of life for me:
— There is everything for any kind of outdoor activity, and most importantly — Georgia is quite small, so the road to important places for me takes a couple of hours. 2.5 hours from Tbilisi — I'm already snowboarding in the mountains (there is a wake park in the mountains in the summer!), 3 hours — and you can work with a view of the majestic Kazbek, and hike everything around it, 30 minutes — and there is a great kite spot with a strong and stable wind nearby.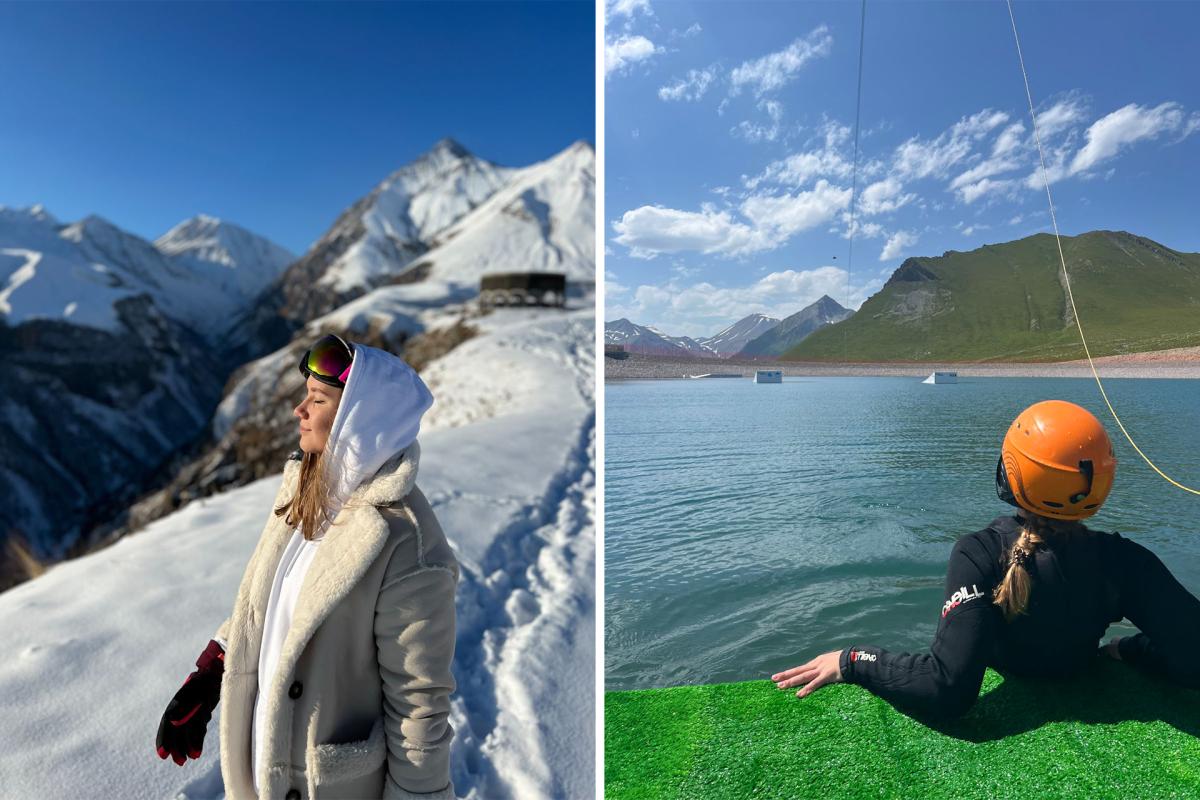 In general, if you are as crazy a fan of extreme outdoors as I am, then Tbilisi will be an ideal dashboard for life, where tasks move at an unprecedented speed simply because the conditions for their implementation are pretty simplified.
— Now Tbilisi is one of the main points for the best and most diverse IT professionals. We've got plenty of events where you can exchange experiences and get acquainted. The community in the country you are moving is an important factor and makes life more interesting and fulfilling, for me it works 100%.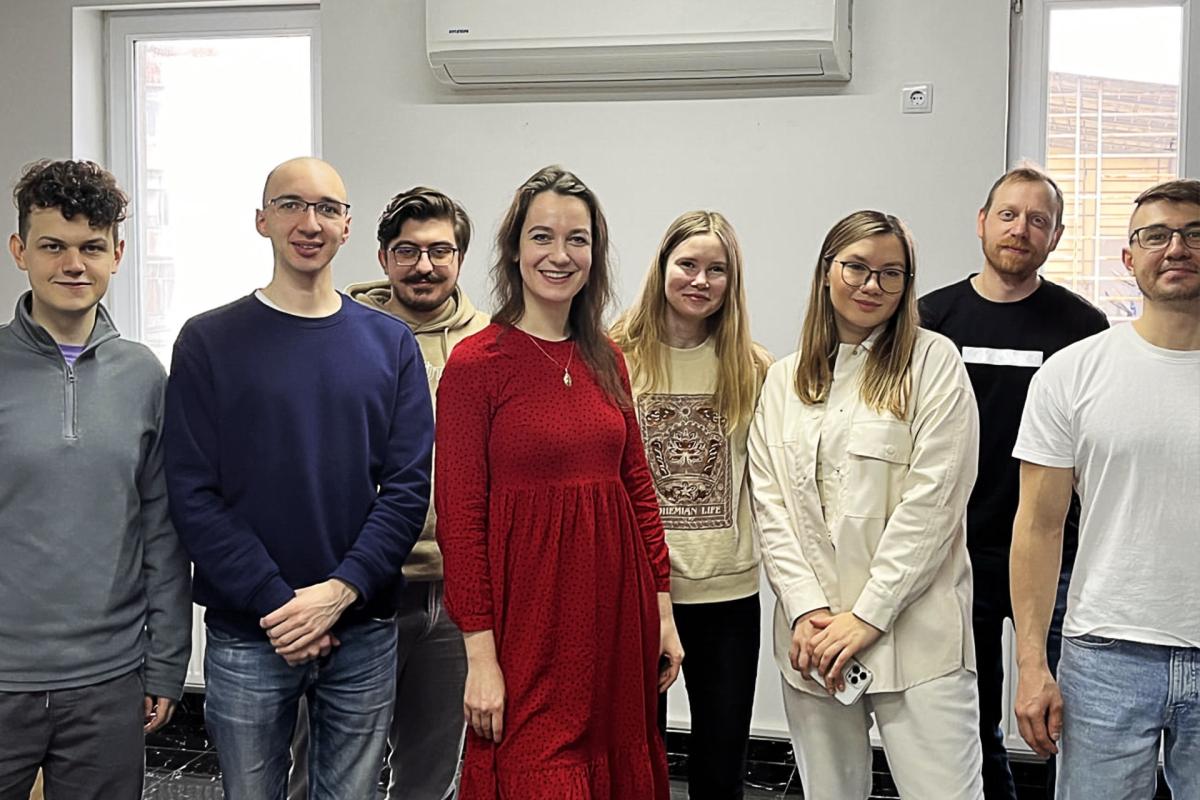 — Tbilisi and Georgia itself, like me, are very into music. Georgians always sing — when they are happy and sad, when they work and relax, and when they have breakfast and dinner in restaurants. Due to this unique factory firmware, you can find many jazz bars, concerts, and talented street musicians here. And a lot of rehearsal points and studios. Surprising, of course, for a country with a population of a small metropolis.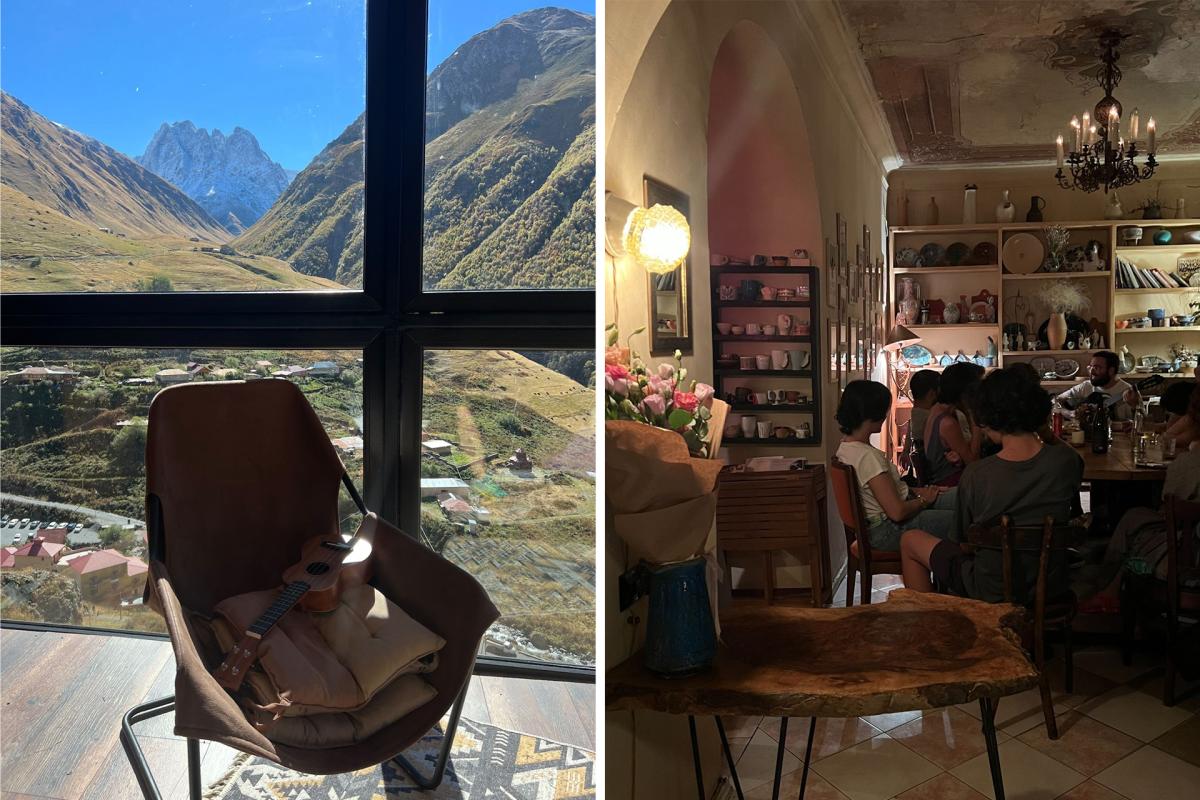 — Everything here is incredibly beautiful, stylish, and delicious. Georgia is one of the world capitals of gastronomic tourism, but I would add that Georgia is one of the capitals of aesthetics and an incredible sense of beauty and life.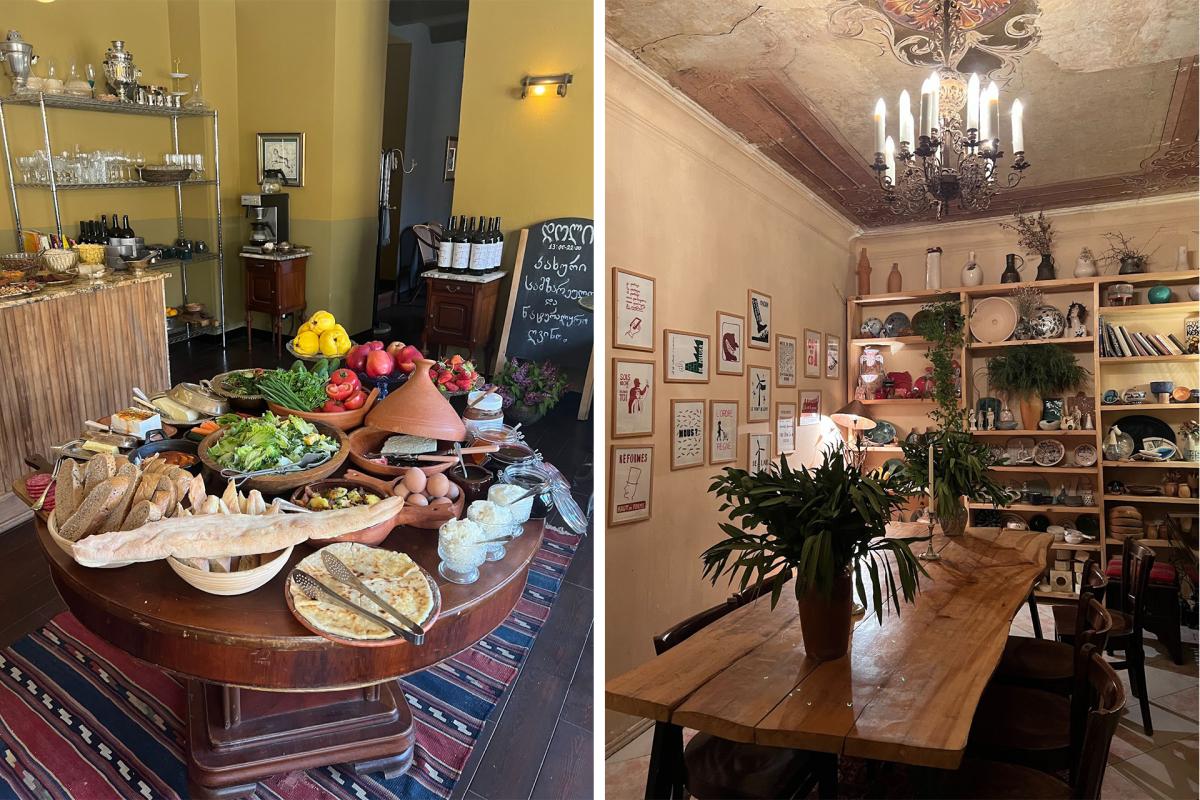 The most favorite place in Georgia
Georgia belongs to the type of country where it is difficult to single out one thing, and this year I managed to visit the most inaccessible points of the country. But one of the most favorites is the small village of Stepantsminda at the foot of Kazbek (5033 m), I lived there most of the summer, it was endlessly hot in the city. In this place (which is surprising for the mountains) you will find a pretty stable Internet, supermarkets and restaurants.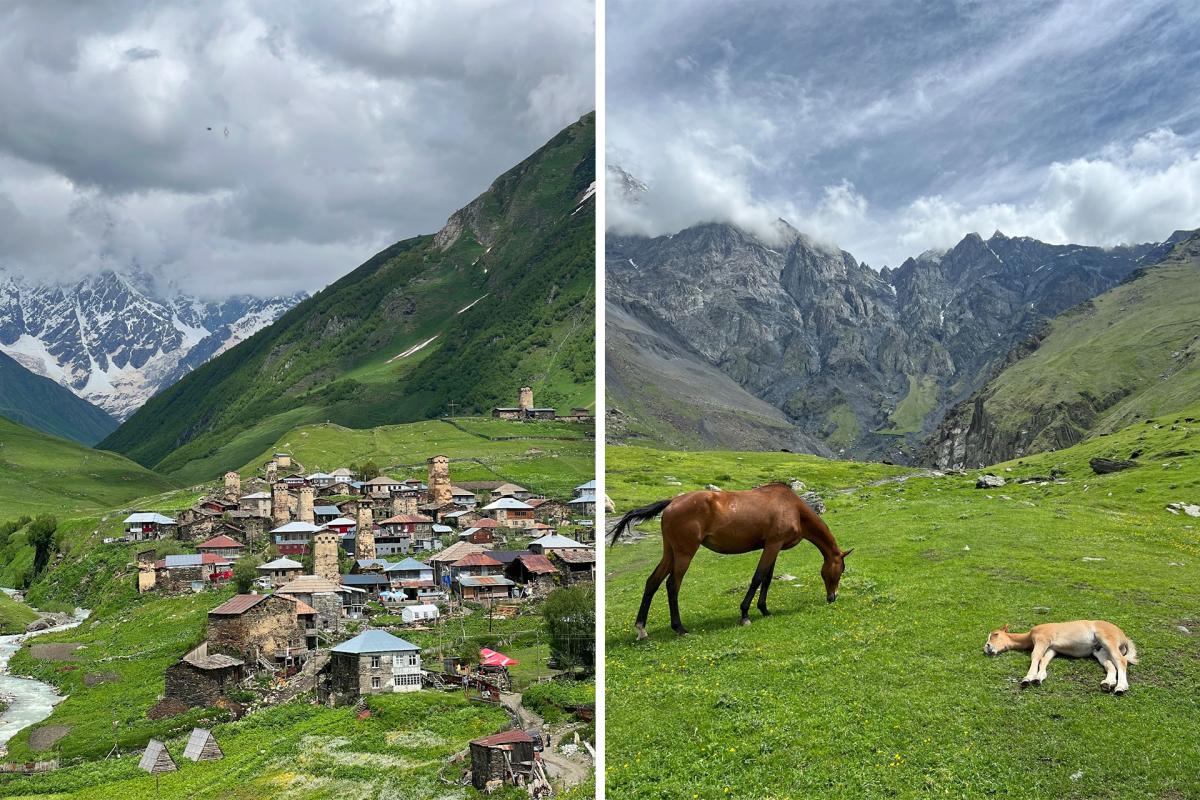 It's just wonderful in the mountains of Georgia, I recommend everyone who comes here to see them, even if there is very little time. At least in order to want to come back.
Georgians
The most amazing thing in Georgia, I assume, are Georgians. There are legends about Georgian hospitality. They invite you to visit their house, help with everything you can help with, share you with food and wine, and they are also charismatic and stylish. I have my own hypothesis on this. This is not hospitality as a separate character trait, they are just this kind of human being.
Georgia is a small country with its own unique culture, population is only 3.7 million. To preserve their identity, it is important for Georgians to treat everyone around them as gently and warmly as possible, and they have been training in this since childhood.
Work
Working remotely is great because you don't have to waste time on the way to the office. But I feel better if I have the opportunity to combine work at home and in the office and communicate with colleagues, receive support, and share experiences.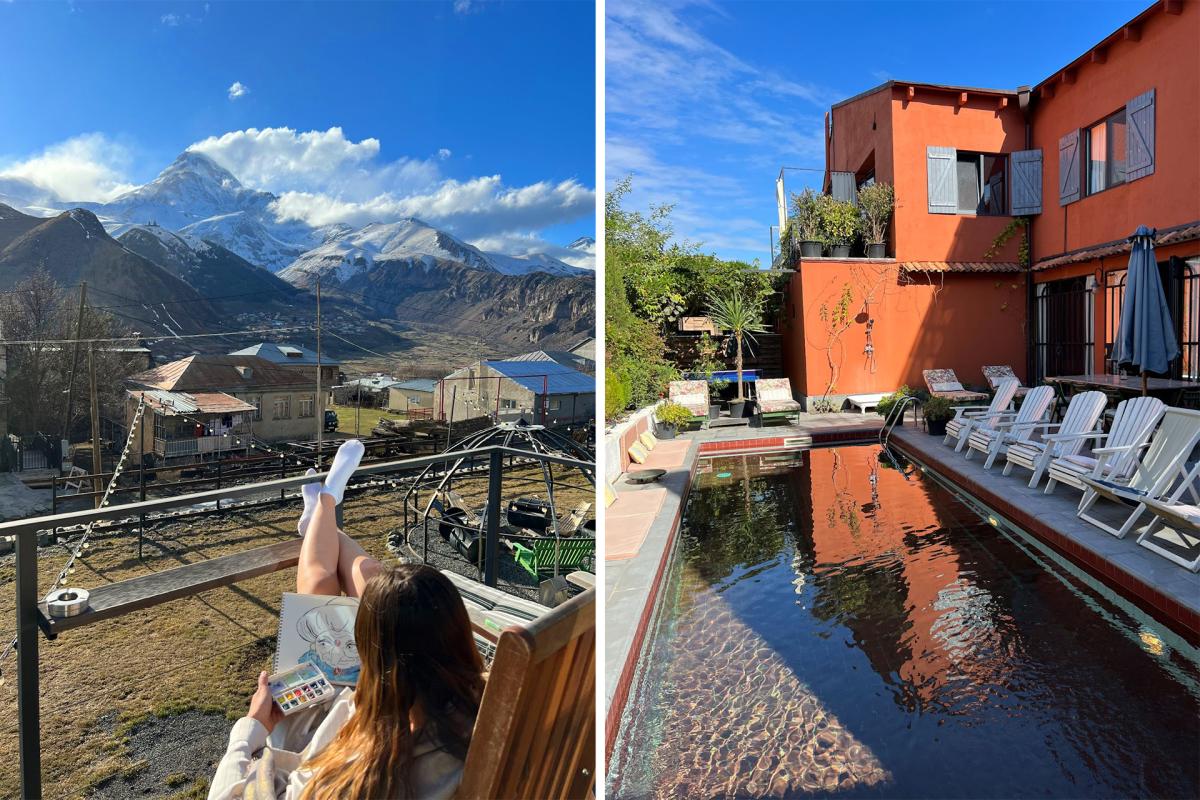 A lot of my colleagues now live in Tbilisi, and this is certainly one of the reasons why I want to be here.
It is also very pleasing that the office can be reached in 10 minutes from home, it is located in the very center and close to the metro. And it is also very comfortable and there are fruits in it!
What I had to get used to
The main thing I miss here — is art. You won't find many cultural places here. There is one national gallery and a couple of museums, and that's it. We have to fill the cultural hunger in the trips, but that's bearable.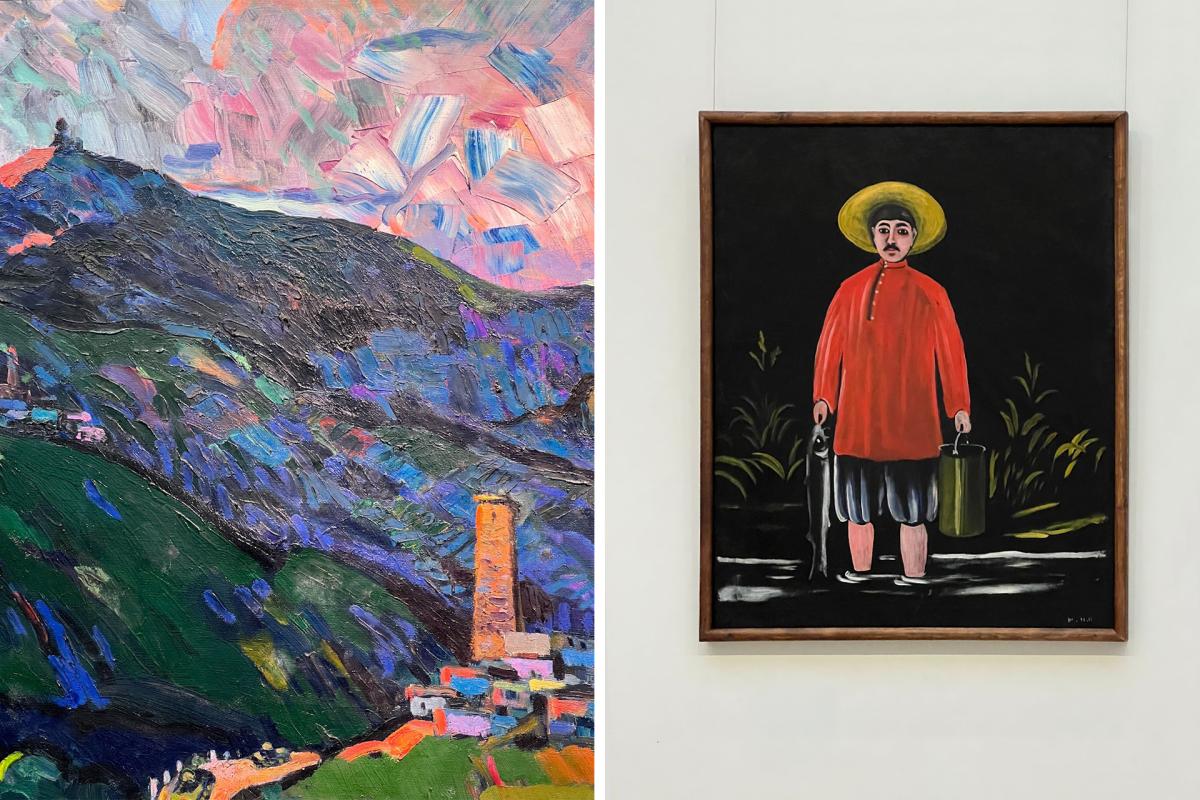 It was also very difficult to get used to the fact that Georgia is not the most technologically developed country and all the services that I used to use do not work here. I have to use creative thinking and find an alternative to them!
Main impressions
Georgia is a perfect mix of a country for living, working, and active recreation. From Georgia, you can easily fly to Europe and successfully balance work and self-care. I do not know where my life path will lead me in a year, but so far I feel that I have made the right choice!