If you were lucky to pay your working visit to Paris, don't hesitate sharing your joy with your workmates and blog followers (AAMOF to tease them a little) – just like Noveo Project Manager Tatyana :)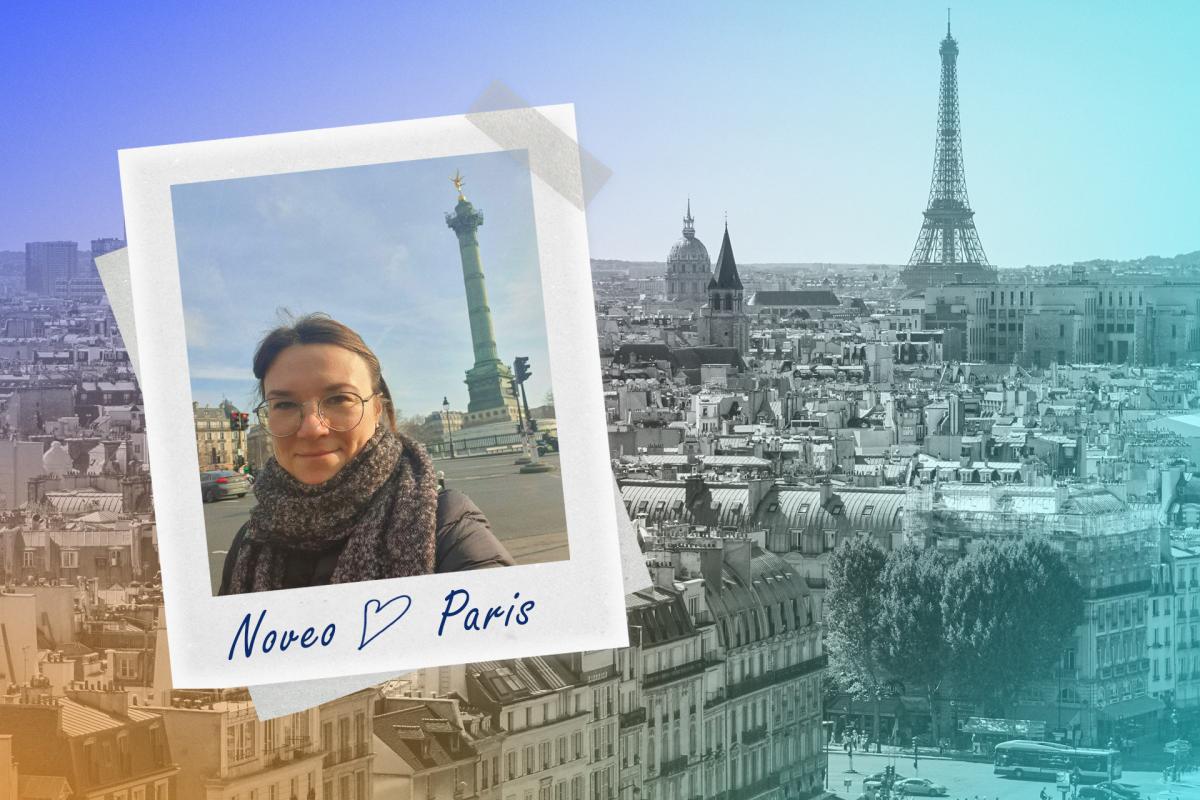 I have already been to Paris, but that was the first time I visited it on a business occasion . However, one cannot help considering as a proper vacation the time they spent in Paris :)
There were several items in my business-trip agenda:
Paris :) Have a croissant, admire artworks of Monet and attend the violin and piano concert in the candlelight of a Medieval church;
Meet customers: we've been having close-knit cooperation for one year and a half already, however, we've never seen each other outside the scope of a 15-inch screen. Team upsizing was about to happen, so it was a splendid opportunity to have a fruitful discussion in person.
Pay a visit to the local Noveo office: see the colleagues I've already met during business trips and get acquainted with the ones who I collaborated with only online.
Each item was complete with merit! Let's skip the first one – no matter how hard I tried, I failed to remain unwavering and couldn't resist the charm and beauty of the city. Paris, je t'aime!
Oh, and while I had dinner at the restaurant, I met the actor starring in "Emily" :) Locals say that bumping into celebrities is as common as seeing a "Citroen DS" in the parking lot. Though I suppose that it was my good luck!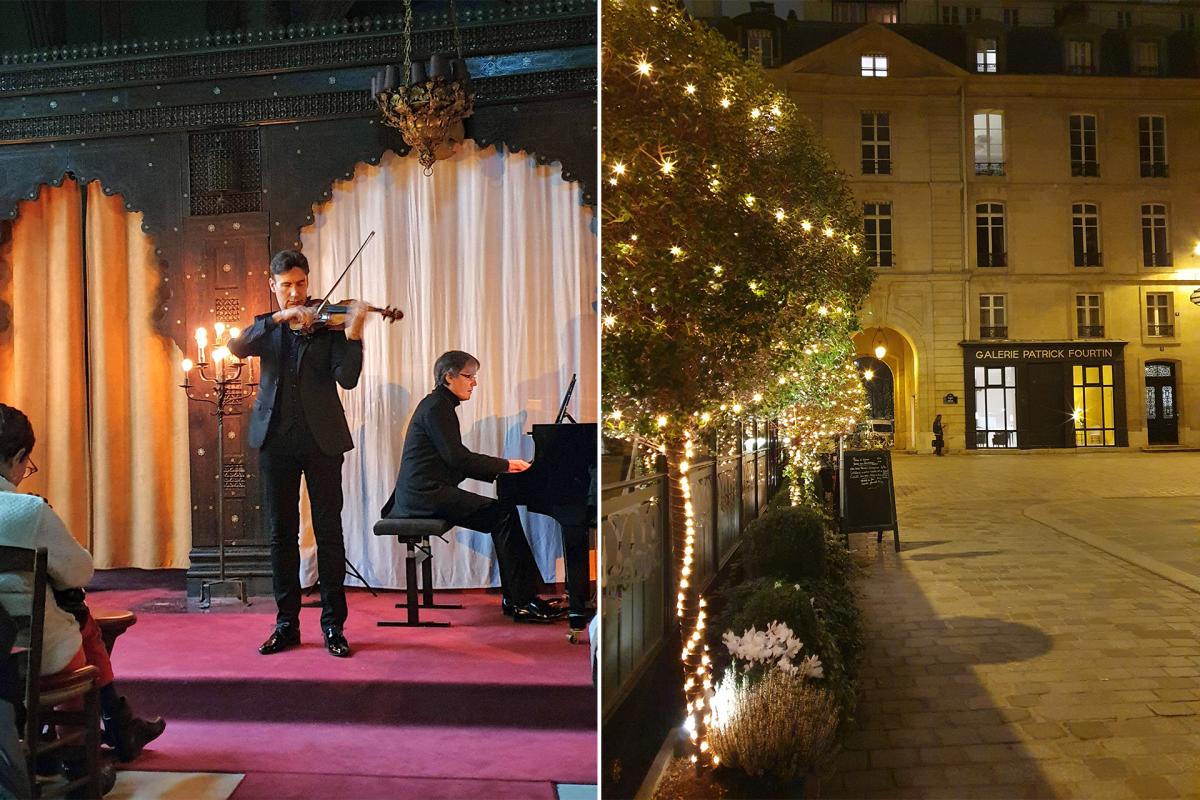 Meeting customers was such a pleasure! We'd already known so much about each other, but still learnt something new. For instance, one of our colleagues goes jogging in the afternoon, preparing for the marathon. And all that time I was puzzled, why he is utterly unavailable for these 2 hours!
We had a pow-wow that walked hand in hand with a cup of coffee and sweet things from all over the world, accompanied by our own inside jokes. Then we switched to the agenda, equipped with an old school flipchart where you could draw. Miro is a good thing, but the volume matters! Let me boast here a little – our project has upsized more than 1,5 times after that!
Noveo office in Paris is just one love! I was given a desk with two monitors and a pass with unlimited access to the building. It is antique on the façade and cutting-edge-hi-tech behind it, crown-jeweled with a cozy yard. As a result, I was the earliest bird to turn up for work. One cannot simply miss the opportunity to work with such a stunning view: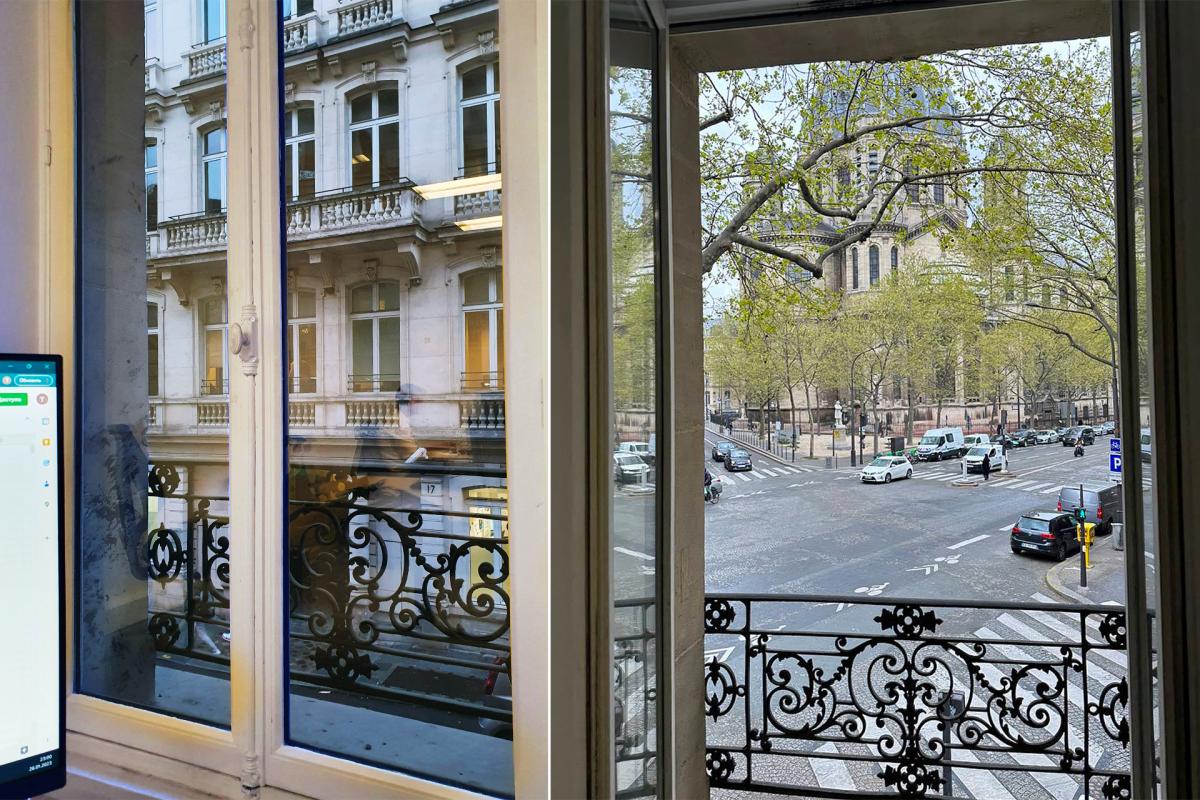 I was lucky to show up for the first time at the very moment when there was a little party thrown by one of the colleagues. Kind of a sudden welcome party :) We talked shop, discussed plans, hobbies and features of living in Paris, speaking several languages at the same time! Folks are very nice and friendly, despite they drink only coffee :) And it was the first place where they have a coffee machine, but instead of a kettle they use a microwave oven :)
Not far from the office there's a park, where you can enjoy sunshine during a long lunch break.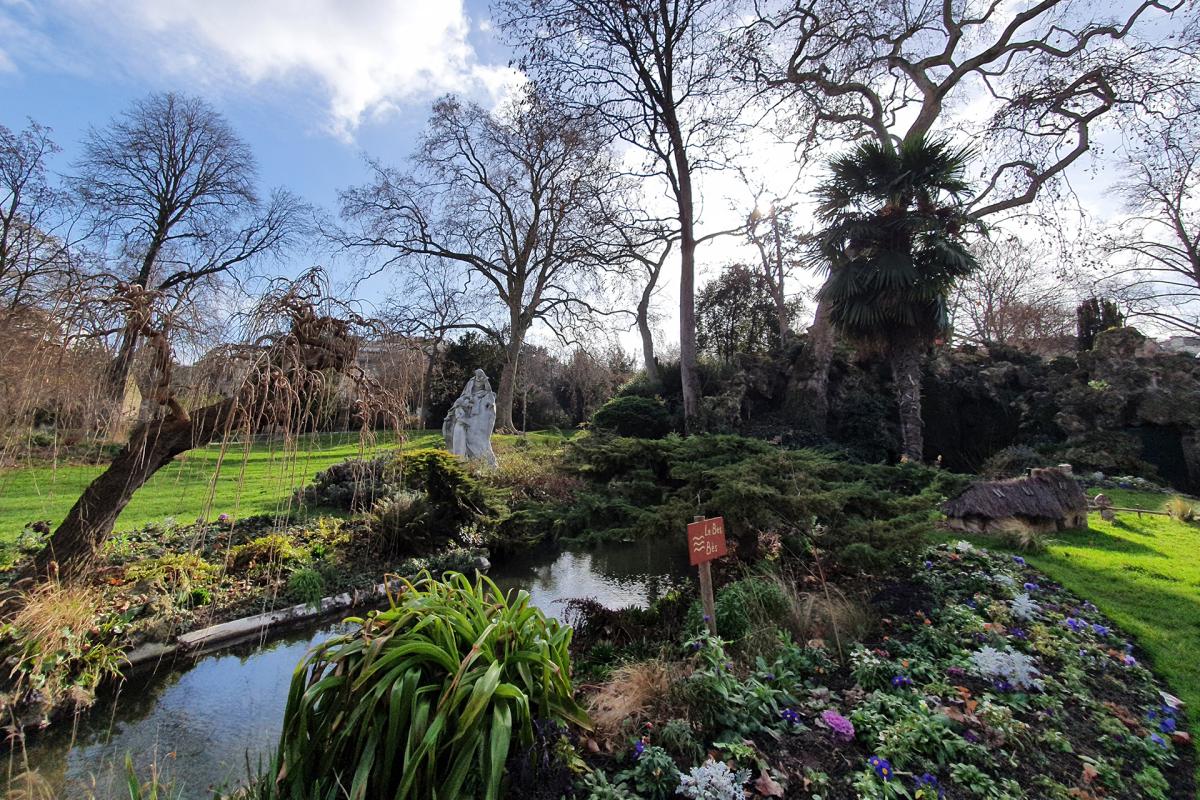 Well, in general I am so glad that I had that splendid opportunity to go there! I came back full of energy and my motivation went through the roof. Which is just great – we're about to have team upsizing and rearrangement of work processes, as at the beginning of the next year we are having the release of our product :)